Sheep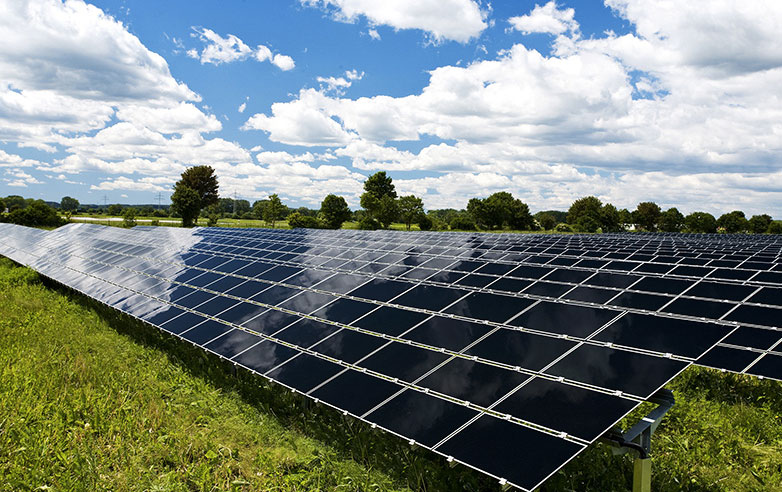 Global sheep market requires confidence, says NFU
The global sheep market requires more confidence for the long term, according to NFU livestock board chairman Charles Sercombe. Sercombe, who also ...
Sheep association calls for 'urgent' meeting with Tesco chief
The National Sheep Association chief executive has requested an 'urgent' face-to-face meeting with Tesco chief Philip Clarke after comments made by cu...
New shearing season set to start
The new competition shearing and woolhandling season starts with the New Zealand Merino Championships this week in Alexandra, Central Otago. Attach...
Major cuts of greenhouse gas emissions from livestock within reach
Greenhouse gas emissions by the livestock sector could be cut by as much as 30 percent through the wider use of existing best practices and technologi...
Sheep EID proposals 'will cost industry'
Proposals in the latest Government consultation on sheep EID could cost the industry an extra £1.8million a year and add little to protect the industr...
NSA Wales and Border Ram Sale caters for strong commercial demand
A Texel ram that sold for 8,000 guineas topped the NSA Wales & Border Main Ram Sale, held at the Royal Welsh Showground on Monday. It was a buoyant sa...
Farm college students learn how to buy rams fit for purpose
A genetics showcase and field day for lamb producers organised by Farmers' Union of Wales Carmarthenshire county chairman Catherine Nakielny at Gelli ...
Russia ends ban on British beef with trade deal
A beef and lamb trade deal expected to be worth up to £100 million over three years has been finalised in Moscow by Russian Deputy Prime Minister Arka...
Sheep farmers urged to take 'buyer beware' approach to protect their flocks
Hundreds of thousands of breeding and store sheep will move around the UK every month this autumn, taking with them a number of serious threats to the...
Cameron refuses to return red meat levy to Scotland
In a letter to First Minister Alex Salmond, Prime Minister David Cameron has refused to return to Scotland the levy income paid by Scots livestock pro...
Government strategy 'will not stop excessive farm use of antibiotics'
The rapid spread of multi-drug resistant bacteria means everyday infections or diseases may be harder to prevent or treat, according to a new report s...
Sheep Association 'extremely alarmed' over Monbiot's comments
The National Sheep Association said it was 'extremely alarmed' by recent comments from campaigner George Monbiot that iconic areas of the UK have been...
FUW supports ram information day
A genetics showcase and field day for lamb producers organised by Farmers' Union of Wales Carmarthenshire county chairman Catherine Nakielny will take...
Farm group 'disappointed' over level of lamb imports to Tesco and Asda
The lamb season needs more retailer support according to the National Farmers' Union who found 'disappointing' levels of imports in Tesco and Asda sto...
Liver fluke treatment re-introduced by MSD
The flukicide drench ZANIL has been re-introduced into Great Britain by MSD Animal Health as a treatment against chronic liver fluke in cattle and she...
Top flock for growth and muscle development
A flock of Texel sheep — established just over 20 years ago by Yorkshire pig-breeder Stephen Curtis — has come top out of over 200 Signet-recorded Tex...
No room for complacency over Schmallenberg, says NFU
Livestock farmers have been warned against complacency after the ongoing surveillance for Schmallenberg virus (SBV) found new cases this year. NFU ...
Foundations for next food scandal being laid as retailers move away from shorter supply chains
The foundations for the next food scandal are already being laid by some retailers as they edge away from shorter supply chains that were promised fol...
Compassion to march against live exports in London
A march is expected to go ahead in London on the 10th of August held by Compassion in World Farming against the live export of farm animals. Over ten ...
Liver fluke project backed by Scottish government
A pilot project aimed at preventing and controlling liver fluke in sheep and cattle is being backed by the Scottish Government. The disease causes ...
Shropshire ram bought at auction for Prince of Wales' farm
A Shropshire breed shearling ram was purchased on behalf of the Prince of Wales at the fourth annual Traditional, Native and Rare Breeds Livestock Sho...
Humid conditions bring further blowfly warnings
New and emerging diseases, parasite epidemics, blowfly strike and the wet and humid conditions are causing concern within the sheep industry, accordin...
Lack of grass concerns beef and sheep producers
The hot July weather has burnt off many pastures and supplementary feed manufacturers are experiencing a surge of enquires from cattle and sheep produ...
Environmental boost at Royal Welsh Show
The welfare of livestock exhibited in heat-wave conditions at this year's Royal Welsh Show was given a boost by a £15,000 project to improve ventilati...
Sheep farmers frustrated over lamb price volatility
Sheep farmers across the country are feeling frustration at the current volatility in the lamb market, according to NFU livestock board chairman Charl...
Performance recording and EID focus of Texel Society event
Maximising sheep flock margins through use of performance recorded rams and associated technologies will come under the spotlight at a joint British T...
Welsh triumphant in historic win over NZ shearers
New Zealand has lost a shearing test series in Wales for the first time in a decade of annual tours in the Northern Hemisphere. The latest defeat c...
Kiwi shearers face the odds in Wales
New Zealand shearers Rowland Smith and Tony Coster are faced with bouncing back from two losses to Wales as they try to square the ledger at the end o...
Ragwort: Advice on control and disposal
Farmers are being reminded that they need to stay vigilant to ensure livestock isn't exposed to the risk of ragwort poisoning. Grazing land 'should...
Father and son reach shearing final at Yorkshire Show
One of England's biggest agricultural events has again featured in a Fagan shearing family dream come true with father and son David and Jack Fagan bo...
English sheep sector receives EU boost
The English sheep sector has received a boost after the European Union voted to change the rules on promotion to allow for the generic promotion of sh...
NSA Sheep takes over Ballymena Market for successful Sheep Event
The last weekend in June saw the busy livestock mart in Ballymena metamorphosed on the 1st July to become a National Sheep Association showcase sheep ...
Livestock Event achieves record attendance
The Livestock Event attracted a record 9,130 visitors on Wednesday, day one at its NEC, Birmingham venue this week, while overall attendance was up 10...
Politicians 'must secure competitive future for agriculture', urge farmers
The future of the agricultural industry in Pembrokeshire was at the forefront of discussions during a recent meeting of Pembrokeshire NFU Cymru office...
Kiwis locked out again in Lochearnhead
The New Zealand shearing team of Rowland Smith and Tony Coster has failed to break a Lochearnhead Shears jinx by being beaten by Scotland in the first...
RDS presents WEIGHLOG a10 on-board weighing system at Livestock 2013
With the efficient use of animal feed having never been so important, RDS Technology will be focussing on how cost-effective on-board weighing can hel...
Upland farmers paid more than £2.9m
The Rural Payments Agency has paid out more than £2.9 million to beef and sheep farmers working on some of the most difficult terrain in England. A...
Summer months 'to increase parasite risks'
As July is typically warm and sunny, the forecasts this year predict that unsettled weather will continue throughout the next month at least. Accordin...
Inaugural NSA Youthful Shepherds Event 'a huge success'
With more than 250 people of all ages attending, the first ever Youthful Shepherds Event on Saturday has been hailed a huge success by the National Sh...
Producer communication is key, say farming organisations
The past 12 months have been extremely difficult for both UK and New Zealand sheep farmers, with difficult weather, high input prices and volatile mar...
No sign of British wool demand slipping, says BWMB
High clearance rates at the British Wool Marketing Board's wool auctions in the first half of 2013 means the organisation is heading into the new wool...
Experts to help farmers save time and money at North Sheep
SAC Consulting experts will be on hand to offer advice on coping with this year's severe grass shortage at North Sheep near Harrogate this week. Sheep...
Nemotodes still an issue across the Country
The weather continues to remain colder than average, with rainfall dampening the expectations of better weather in the spring. The June Parasite Fore...
Sheep farmers warned to check for tax implications
As the shearing season approaches, sheep farmers are being advised to check for any tax implications when selling wool outside the BWMB scheme. Liv...
NSA Welsh Sheep 2013 attracts more than 9,000 farmers
The event at Beili Ficer, Llansawel, Llandeilo, brought together cutting edge innovation, a platform for discussion and dissemination, an inspirationa...
NSA 'expresses delight' over Schmallenberg vaccine
The National Sheep Association (NSA) has said it is 'delighted' that the Veterinary Medicine Directorate (VMD) has granted a licence for MSD Animal He...
Schmallenberg vaccine ready for use this summer
UK farmers will be the first in the EU with access to a vaccine to help protect sheep and cattle against birth defects caused by the Schmallenberg Vir...
NSA urges farmers to use new online tool in battle against fly strike
As temperatures begin to rise and blowflies become more of a nuisance to sheep, the National Sheep Association (NSA) urges farmers throughout the UK t...
Top FUW bursary students plan sheep breeding careers
Two 16-year-olds studying at the same North Wales agricultural college who both run their own sheep flock have been chosen as the first winners of the...
Dog attacks on livestock rise across the UK
Dog owners are still not acting responsibly enough to prevent a high number of injuries and deaths to livestock according to the National Sheep Associ...