News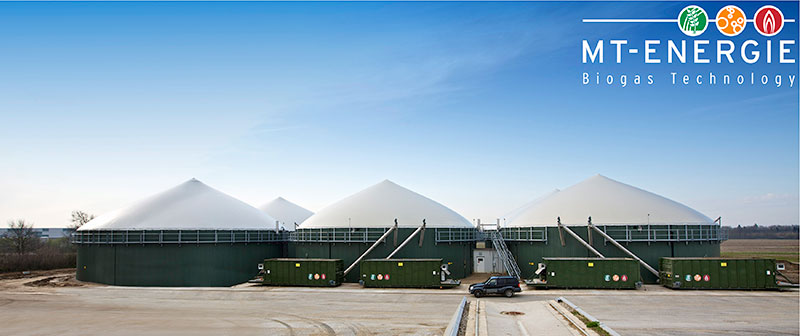 Zoetis to exhibit in poultry hall for first time
Zoetis will be featuring at the British Pig & Poultry Fair (Hall 1 Stand 13) one of the broadest portfolios of poultry health products including 17 li...
From Grass to Graphene, AD Plant providing power to produce chemicals
Hallwick Energy Ltd, renewable energy plant developer, has started construction on a 1MW anaerobic digester (AD) in Consett, North East England, with ...
Union meets Paterson over CAP delivery
NFU Scotland has met Defra Secretary of State Owen Paterson, urging the Minister to keep playing his part in identifying all options available to Scot...
Wood pellet exports from North America to Europe have doubled in two years
With no slowdown in sight, North American wood pellet exporting companies keep building new facilities to manufacture pellets for the European market....
Top 1% EBV Limousin bull joins Cogent Signature Beef
Cattle breeding company Cogent has added a breed-leading Limousin bull to the Signature Beef range, which brings together an almost unparalleled combi...
New employment allowance scheme to help farms
A new scheme has been introduced from 6 April 2014 that will help fund the cost of employing staff. Contained in the National Insurance Contributions ...
Sheep producers urged to vaccinate against killer threats
With 2014 lamb prices running ahead of 2013 levels, sheep producers are being urged to realise full value for this year's crop by making sure young la...
John Deere's flagship combines now produced in Zweibrucken
As of this year John Deere's largest S-Series combines, the 547hp S680 and 626hp S690 and their respective 'i' versions for the European and CIS marke...
Volunteers visiting farms to tackle rural crime
Officers and volunteers will be out and about across the force area today as part of a day of action tackling rural crime. They will be visiting fa...
Efficiency improvements worth £220 million
There is still plenty of scope for pig farmers to improve their efficiency — that's the message that national genetics company, ACMC, will be deliveri...
'Spy in the sty' research yields big benefits
A product heralding a major breakthrough in pig management will be launched at the British Pig and Poultry Fair. The In-pen Voluntary Access Scale — a...
Submersible propeller pump for long pig slurry channels
Landia's AXP 500 propeller pump is ideal for pig slurry circulation and homogenisation in channels under slatted floors. Especially suitable for...
US farmers expected to plant record 2014 soybean crop
Soycomplex Beans traded both sides, but ultimately ended lower, on continued worries on demand from China. A Reuters report suggesting that more Br...
Beef Expo farm tours showcase traditional Northumbria
Renowned Northumberland farmers Willie Woodman and the Hunter family will be hosting this year's farm tours, which form a key part of NBA Beef Expo re...
Beef industry 'needs long term investment', says NFU
The National Farmers' Union is calling on more people to eat British beef as production falls around four percent in recent times. The union is callin...
Bursaries scheme to bring new talent into rural professions
A new scheme to give future rural professionals a financial boost has been announced by Harper Adams University. Twenty students starting at the un...
Super-early OSR brings forward the Sclerotinia risk
According to Dr Caroline Young from ADAS, this year's oilseed rape crops are up to a month ahead of the same time last year, with some plants flowerin...
Wheat market 'took nosedive' over Ukraine tensions
Soycomplex Beans closed lower, in line with losses across the rest of the complex. News that Barclays was pulling out of commodities trading was se...
Lilly to acquire Novartis Animal Health
Eli Lilly and Company today announced an agreement to acquire Novartis Animal Health for approximately $5.4 billion. Upon completion of the acquis...
Precise timing for thinning agent in apples
Apple growers are looking for ways of reducing or eliminating expensive hand thinning so that they can produce the right balance of crop load and frui...
20% of vehicle fleets were affected by the floods
Almost 20% of businesses operating vehicle fleets were affected by the floods, a poll has shown. "We received a range of comments from respondents,...
Sheep EID discussions at Pembrokeshire NFU meeting
Local farmers are invited to the next Pembrokeshire NFU Cymru county meeting, on Thursday, 1 May 2014, at the Agriculture House, Haverfordwest. St...
Association expresses 'disappointment' over lamb meat substitution
The Food Standards Agency has announced additional testing of lamb dishes from takeaway restaurants across the UK following evidence of substitution f...
New grant aims to support declining bee population
The Duchy of Lancaster has announced a new Beekeeping Grant to encourage its farm tenants to support the country's rapidly declining bee population. ...
Pembrokeshire farmers raise TB concerns with Assembly member
The impacts of bovine TB cattle controls on farm businesses in Pembrokeshire was at the forefront of discussions when farmers met with Paul Davies, As...
New premises for Landini dealer in Kent
Improved customer support for Landini tractor users in Kent is promised following the move by local sales and service dealer Horsepower UK to more spa...
It's not all about chocolate eggs this Easter...
Eggs are an essential part of the Easter bank holiday weekend, but they don't have to be made of chocolate. That's the message from the British Fre...
China wheat auctions not going well; corn market closes lower
Soycomplex Beans closed sharply higher for the third session in a row. Fund buying continues to support the market, they were in for an estimated n...
Brecon and Radnor NFU Cymru members to get SAF guidance
NFU Cymru members in Brecon and Radnor will be given guidance on completing this year's Single Application Form (SAF) by Rita Jones, Farm Liaison Offi...
National research to deliver local solutions at Cereals 2014
The role of national and independent research in delivering local solutions will be the focus of HGCA's crop management research plots at Cereals 2014...
Visitors attending Hay Festival invited to join local farm tours
Visitors attending the forthcoming Hay Festival are invited to join five local farmers on guided tours of their farms to learn more about where and ho...
Corn import licences outstripped those for wheat imports
EU grains closed mixed with May 14 London wheat up GBP0.85/tonne to GBP170.25/tonne, and with new crop Nov 14 London wheat closing GBP0.20/tonne weake...
Booming milk production 'could trigger cash flow problems' for dairy farmers
Booming UK milk production could trigger cash flow issues for dairy farmers, an agricultural expert has said. Figures just released show that provi...
Commission launches Milk Market Observatory
A new European Milk Market Observatory is being launched by European Commissioner for Agriculture and Rural Development Dacian Ciolos. In light of...
Rothamsted granted permission for GM trial
Rothamsted Research submitted an application in late January 2014 to the Department for Environment, Food and Rural Affairs for permission to carry ou...
Knight to show cultivator range at Cereals
Knight Farm Machinery will be showing two new additions to the Bednar range of cultivators at Cereals 2014. Last year the company was appointed the...
Farmers urged to take advantage of increased investment allowance
Farmers are being urged to take advantage of the increased rate of Annual Investment Allowance (AIA), which allows businesses to invest in new plant a...
Farmers pulling together for FUW flood relief aid
A huge load of silage donated by West Wales farmers has just been delivered to a Somerset farm that suffered severe flooding recently. The consignm...
Irish victory in champion pluck off in Essex
Two champion turkey pluckers went head-to-head in Essex today to determine which is the most worthy to hold the title – and it was Irishman Vincent Pi...
Speculative money moving into grains on back of Ukraine situation
EU grains closed generally firmer, with. May 14 London ending GBP0.15/tonne higher at GBP169.40/tonne, and new crop Nov 14 finishing the day GBP1.30/t...
Defra flood fund 'welcome news for farmers'
Farmers hit by recent flooding are being offered grants of up to £35,000, the Department for Environment and Rural Affairs have announced. This fun...
Agricultural holdings review opens door to change
NFU Scotland believes a complementary package of measures with an independent Land Adjudicator at its core can restore health and vibrancy to Scotland...
Stewardship warns growers of increased leatherjacket threat
Growers are being warned that there is an increased threat to grass leys, following a bumper year for the leatherjacket pest in 2013. "Leatherjack...
British Growers Association names Ward as new chief executive
Jack Ward has been appointed chief executive of the British Growers Association (BGA). He will take up his new role on 28 April 2014. Mr Ward was ...
Changing cows' diet could help tackle heart disease
Adding oilseed to a cow's diet can significantly reduce the harmful saturated fat found in its milk without compromising the white stuff's nutritional...
Wingham Primary pupils get hands-on with eggs
Pupils of a Kent primary school had some plucky visitors before Easter. Farmer Doug Wanstall took in a team of free range egg layers to meet the ch...
Every single crop of onions would receive pendimethalin
A leading independent consultant specialising in alliums says that every single crop of onions, leeks, garlic and shallots would receive pendimethalin...
Gear up for volunteer potato control in sugar beet
As sugar beet is becoming established, growers should consider the consequences of the recent mild winter with little or no frosts. It is very likely ...
German egg producers face insolvency as supermarkets discount
More than a third of German egg producers could be insolvent by October because of supermarket discounting, according to a leading figure in the Inter...
JSR Services moves into renewable energy supported by Bowler Energy
Perth and Kinross-based Company, JSR Services are branching out into the Renewable Energy Sector acting as an agent for Bowler Energy, offering Wind T...