Cereal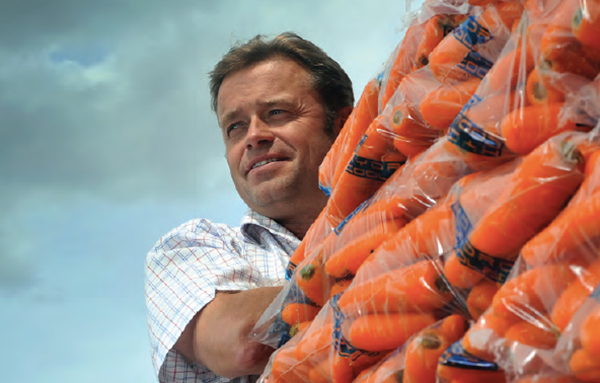 Farmers 'losing out' over CAP uncertainty as NFU heads to Brussels
Lack of detail on CAP implementation and the Russian trade ban will be top of the agenda for the heads of farming unions as they travel to Brussels to...
EU grains closed mostly lower
EU grains closed mostly lower, as the old adage "big crops get bigger" continues to bite. The day ended with Nov 14 London wheat down GBP0.75/tonne...
Wheat market closes at new 4-year lows
Soycomplex Beans closed lower despite strong weekly export sales and the USDA announcing 110,000 MT of US beans sold to China for 2014/15 shipment....
Growers join forces to promote the humble hop
If you thought that hop picking was the preserve of the Kent countryside, then you might be surprised to learn that more than half of the hops grown i...
Bird control decision will help farmers and growers, says NFU
Natural England's decision not to complicate rules for farmers and growers who need to protect their crops from certain bird species is a sensible dec...
Effective BYDV control planning
The 2014 harvest is almost complete and the new crops are either drilled or just about to go in. The end of summer has generally been dry and warm, tr...
High yielding biscuit wheats stay in contention at the top
With the majority of the 2014 HGCA official wheat sites harvested results for Limagrain UK's two biscuit wheat varieties up for recommendation this au...
NFU spells out priorities ahead of 2015 General Election
A Government that understands farm businesses, wants agriculture to grow and has the policies that send the right signals to farmers, are the key mess...
New John Deere combine developments for 2015
John Deere is introducing the new five-walker W330 and six-walker W440 entry level combine harvesters for the 2015 season. Offering reliability and si...
Financial pressures growing on farmers
The UK farming sector is coming under financial pressures on multiple fronts, an agricultural expert has warned. Farm gate milk prices have been cu...
A health check for your soil
Soil is the basic raw material of farming and fundamental to agricultural productivity. Traditionally soil health has been seen largely as a function ...
Fertiliser prices look set to 'rise steadily'
Fertiliser prices look set to rise steadily over the coming months as new crop returns remain sufficient to sustain global demand. With the price o...
Russia's harvest juggernaut rumbles on; wheat market closes lower
Soycomplex Beans closed mixed ahead of tomorrow's upcoming USDA report. It looks like most have positioned themselves where they want to be heading...
EU suspends Russian trade ban emergency measures
The European Commission has today suspended the emergency market measures for perishable fruit and vegetable markets announced on August 18 in the wak...
Variety choice is key to maintaining high outputs
Wheat yields have generally been impressive, but performance between varieties has been highly variable. "Crops have generally out-performed their...
Global demand for US corn remains limited by strong competition
Soycomplex Beans closed below $10/bu on the benchmark new crop Nov 14 contract, and indeed on the Jan 15 as well, to set fresh contract lows. So to...
Farmers reminded of harvest survey deadline
To help answer important questions about the 2014 harvest NFU Cymru is reminding members to complete this year's Harvest Survey, before the end of the...
Plant diversity in China 'vital for global food security'
With climate change threatening global food supplies, new research claims the rich flora of China could be crucial to underpin food security in the fu...
Crop future at risk in conflict zones, say scientists
Wild species related to our crops which are crucial as potential future food resources have been identified by University of Birmingham scientists, ho...
Carbon stored in world's soils more vulnerable to climate change
The response of soil microbial communities to changes in temperature increases the potential for more carbon dioxide to be released from the world's s...
UK crop yields 'above average' while quality remains good
EU grains closed mostly lower, extending the recent slide and slumping to new historic lows for the move, although a weak euro did manage to support P...
Corn market closes at 4-year low; Ukraine wheat 'lack of quality'
Soycomplex Beans closed lower on the outlook for a huge US crop now being just around the corner. Even the recently well supported Sep 14 sunk to a...
Smallholders urged to plan for important CAP changes
The Rural Payments Agency (RPA) is contacting smallholders throughout England this week to help give them plenty of time to decide what to do next abo...
2014 Ukraine corn harvest 'spluttering into life'
EU grains closed with little change, in what felt like a repeat performance of yesterday's trade. You would have been forgiven for thinking that US ma...
Corn market closes lower on bumper US crop outlook
Soycomplex Beans closed around 6-7 cents firmer as more talk of Sudden Death Syndrome in parts of the US did the rounds again. The effects of SDS a...
World 2014 wheat and corn crops getting bigger
EU grains closed mostly lower on the day, and little changed for the week, with the trade starting to develop a sideways pattern. The day ended with ...
Improving domestic wheat quality gives edge to GB's return to export market
The provisional results of AHDB/HGCA's annual Cereal Quality Survey 2014 show a general year-on-year improvement in GB wheat quality, leading to a pos...
World's largest corn dolly measures over 65 feet
A woman from Dorset has just completed what could be the world's longest corn dolly measuring over 65 feet. The 20metre long intricately woven dol...
Growing hybrid rye as an energy crop
Growth of interest for crops going into the increasing number of Anaerobic Digesters (AD) has been marked over the last two years and is a trend set t...
Protect cereal and rape seed from mites
With disappointing prices for both cereals and oilseed rape this harvest, it may be a season to prolong storage until prices recover. If this is the c...
European corn production to rise but wheat exports fall
EU grains closed mostly a little higher on the day, although London wheat was flat to a touch lower, hindered by a larger than normal EU/Black Sea fee...
Russia to discuss wheat for oil swap with Iran
EU grains closed mixed, but mostly lower, with the exception of rapeseed. The "insurance" premium built in prior to the weekend to cover against an es...
USDA highest corn rating since 1994
Soycomplex Beans closed a little lower, save for front month Sep 14 which continued its spectacular fall from grace. That contract has now fallen a...
Soils to be surveyed in the South of England
The British Geological Society has told the NFU that it is carrying out a 'low density geochemical soil survey of the South of England' this September...
Asian buyers looking to Black Sea for wheat
Soycomplex Was this the day that the front end premium on beans and meal finally started to capitulate? It could be, after both closed a choppy ses...
Wheat market closes higher across three exchanges
Soycomplex It was a case of "same story, different day" for soybeans, with the front end surging higher on continuing availability (or rather, lack...
Confusion still reigns over Ukraine grain crop
EU grains closed mostly lower, with London and Paris wheat again testing support at GBP120/tonne and EUR170/tonne respectively. At the close of pla...
Wheat market closed firmer, although well off the day's highs
Soycomplex Beans closed mostly lower save for the front end, as too did meal. The one point improvement in last night's crop ratings was seen as a ...
London and Paris wheat 'struggling to keep their heads above water'
EU grains closed mixed, with both London and Paris wheat struggling to keep their heads above water. Support at GBP120/tonne and EUR170/tonne only jus...
Computers to protect crop harvests
Computer scientists are devising new and more efficient ways to spot diseased crops to help boost harvest yields. Researchers are developing image...
New satellite data will help farmers facing drought
About 60 percent of California is experiencing "exceptional drought," the U.S. Drought Monitor's most dire classification. The agency issued the same ...
Brazil to re-instate tariff on wheat imports
Weather "A fundamental shift in weather in the weather is expected this week with increasing heat and humidity in the Midwest and Great Plains. Hea...
Co-op announces £5m boost for producers
The Co-operative has announced a £5m boost for British farmers who supply its own-brand fresh meat, poultry and milk. The premiums will go to membe...
Blackgrass leads to 10% jump in plough sales at auction
Sales of ploughs at auction are up 10% on this time last year, according to agricultural and machinery auctioneers Cheffins. At the latest machiner...
Make a small change to organic this September, Soil Association urges
The Soil Association is today launching 2014's Organic September campaign – the UK's biggest celebration of all things organic, which takes place in a...
Guidance on CAP compliance for cereals and oilseeds growers
Defra has released important information on how the new Common Agricultural Policy will be implemented in England, including how the new 'greening' re...
For feed wheat in particular, bad news is stacking up
EU grains closed mostly lower. There wasn't a lot of bullish news around to start the week, as tensions in Ukraine seem to have eased a little over th...
English wheat area up 19% for this year's harvest
EU grains closed mostly higher, although rapeseed finished in the red, on an uptick in tensions between Ukraine and Russia. At the close of play Nov ...
Wheat market jumps on heightened Russian/Ukraine tensions
Weather "A few showers have developed this morning in Iowa, Minnesota and Nebraska, the beginning of stormy period in the Midwest. The atmosphere i...
EU member states meet over Russian sanctions
The European Commission held an exchange of views with Member States this morning on the potential impact of the Russian sanctions announced last week...