Appointments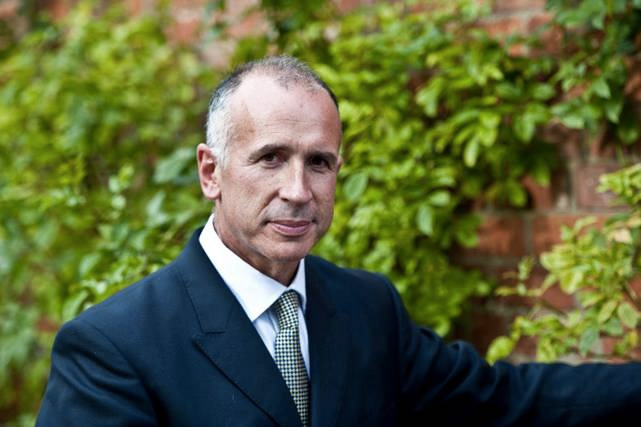 Kiotech International appoints Karen Prior as Group Finance Director
Kiotech, the AIM listed international supplier of natural high performance feed additives to enhance growth, health and sustainability in aquaculture ...
Sales appointments at Tong Engineering
Two new sales appointments have been made by leading potato machinery manufacturers Tong Engineering — with Nick Woodcock joining the firm as UK sales...
Colin Gregory joins Valtra team
Valtra Tractors have announced the appointment of Colin Gregory as Area Manager for the UK Eastern Region, an area that includes East Anglia, Home and...
New North East Chairman for CLA
Alistair Cochrane is the new Chairman of the North East Region of the CLA, one of the most influential rural posts in the private sector. A Charter...
Professor Ian Crute appointed as new BCPC Board member
BCPC has just announced the appointment of Professor Ian Crute to its Executive Board. Currently Director of Rothamsted Research – where he has overal...
New directors for Anglia Farmers
Three farmer members of Anglia Farmers have been appointed board directors of the agricultural purchasing group. The arrival of Richard Hirst and ...
Briawood appoints new sales and marketing manager
Europe's largest distributor of fibre cement sheeting materials, Briarwood Products, has appointed the first national sales and marketing manage...
AHDB appoints Nick Allen as new EBLEX director
Nick Allen has been appointed as the new director of EBLEX, the Agriculture and Horticulture Development Board (AHDB) announced today. Nick will ta...
McCain Foods appoint new marketing director
McCain Foods (GB) Ltd have announced the appointment of Helen Priestley as Marketing Director. In her previous position Priestley championed McCain Fo...
Promotion for Leasea Butler and Wout van Wolfswinkel within Cobb Europe
Two new appointments have been made by Cobb Europe with Leasea Butler becoming technical service manager and Wout van Wolfswinkel taking on the parent...
New secretary General for AMTRA
The Animal Medicines Training Regulatory Authority (AMTRA) has today announced the appointment of Stephen Dawson as its new Secretary General from Sep...
LSM provides perfect baling solution to Kelshall Plastics
Royston based firm Kelshall Plastics recently took delivery of its new Kerrush WRH600H Baler from Irish manufacturer LSM Engineering. With the busiest...
New director of Potato council
The Agriculture and Horticulture Development Board (AHDB) announces the appointment of Sandra Ziles as the new Director of the Potato Council. Sand...
New regional chick sales manager
Richard Jones has been appointed the new regional sales and technical manager for Tom Barron Independent Hatcheries in Wales, West Midlands and part o...
Lord Rooker elected RABDF president
Lord Rooker was elected president of the Royal Association of British Dairy Farmers at its annual meeting in London. He succeeds Baroness Hazel Byford...
Bernard Matthews farms appoints new UK Managing Director
Bernard Matthews Farms has appointed a new UK Managing Director, Jeff Halliwell. With a career spanning more than 30 years in the food and fmcg in...
Roy Mutimer new general manager for Cobb Europe
Roy Mutimer has been appointed general manager for Cobb Europe after 14 years in quality control and animal welfare responsibilities within Cobb. F...
Cut production costs through disease control says new president of Pig Veterinary Society
New president of Britain's influential Pig Veterinary Society (PVS) is Peter Bown of the George Veterinary Group, Malmesbury, Wiltshire. Nigel ...
New President for British Poultry Veterinary Association
At the Spring Meeting of the British Veterinary Poultry Association in Harrogate, Claire Knott was elected President for the term 2009-2011. Clair...
William McCarter joins CLA Insurance Services
CLA Insurance Services is delighted to announce the appointment of an insurance specialist dedicated to the North, William McCarter. William takes ...
New chairman for Dairy Council
Sandy Wilkie, Sales and Marketing Director at Robert Wiseman Dairies, has been appointed chairman of the Dairy Council. Mr Wilkie is a highly-respe...
New procurement manager appointed by Shropshire based milking equipment manufacturer
Specialist milking equipment manufacturer Fullwood Limited has announced the appointment of a new procurement manager at its production site in Ellesm...
Australia - New Head for pork operation
Pork CRC has appointed Dr Rob Wilson as its new manager of commercialisation and adoption. Dr Wilson will work to maximise the opportunities and...
New Head of News appointed at Defra
Mark Popescu, former Editor of Daytime News at the BBC, is joining the Department for Environment, Food and Rural Affairs (Defra) as Head of News at t...
New Knowledge Transfer manager for BPEX
A NEW Knowledge Transfer manager has just been appointed by BPEX to cover the Eastern region. Colin Stone has spent most of his working life at the...
New area sales manager
Dr Stephan Hagen has been appointed area sales manager for Lohmann Animal Health's vaccines division in Germany, Austria and Switzerland. He wil...
Sir Harry Studholme appointed head of South West RDA
The CLA has extended its congratulations to prominent CLA member, Sir Harry Studholme, who has been appointed chairman of the South West Regional Deve...
United Oilseeds strengthens its Scottish support team
United Oilseeds has strengthened it local support team by appointing a new area manager in Scotland. Andrew Milne, who lives in the Scottish Borde...
New Director of Events at RASE
Dr Robert Merrall has been appointed to the new post of Director of Events at the Royal Agricultural Society of England. The new Directorate gives...
BPOA choose NFU Horticulture board member as new Chairman
The British Protected Ornamental Association has chosen an NFU horticulture board member as its new chairman. Sarah Fairhurst is the first woman to...
Big Dutchman appoint Marc Broadbent new Managing Director
The Big Dutchman Group announces the appointment of Marc Broadbent as Managing Director for Big Dutchman Agriculture (Thailand) Ltd. effective 1 March...
New head of corporate communications
Dr Roland Börner has been appointed head of corporate communications for animal health company, Lohmann Animal Health. Based at the company's...
Appointment of new Principal at Harper Adams
The Board of Governors of Harper Adams University College has announced that Dr David Llewellyn will succeed Professor Wynne Jones, OBE, as Principal ...
Two new regional sales specialists appointed by Wynnstay
The Wynnstay Group has announced the appointment of two new members of staff to its agricultural sales team in south Wales and Staffordshire. Phil...
New board members at BPEX
Two new members have been appointed to the board of BPEX Ltd, the pig industry strategy body. For one, Bob Howe, it is a welcome return as he was a...
Slaidburn hill farmer becomes NFU Clitheroe Chairman
Tom Robinson of Catlow Farm in Slaidburn has been elected branch chairman of Clitheroe NFU. A tenant hill farmer, 60 year old Mr Robinson farms in ...
New globetrotting Cheshire NFU Chairman to spearhead change
Jonny Hewitt of Redhouse Farm in Dunham Massey has been inaugurated as NFU Cheshire County Chairman – the youngest Cheshire chairman the organisation ...
New head of customer services appointed by Shropshire based milking equipment manufacturer
Specialist milking equipment manufacturer Fullwood Limited has announced the appointment of Wendy Williams as the company's new head of customer...
Organic dairy farmer becomes NFU Lancashire County Chairman
NFU's new Lancashire County Chairman is organic dairy farmer Tom Rigby of Johnson's Farm in Warrington. Tom who is 54 years old, is mar...
Sam Taylor Appointed as Vice Chairman of OMSCo
Shropshire farmer, Sam Taylor, has been appointed to the post of Vice Chairman of the Organic Milk Suppliers Cooperative (OMSCo), the leading and long...
New appointment for BASF Crop Protection
Recognising the strategic importance of the oilseed rape crop, BASF Crop Protection has appointed Will Reyer as Marketing and Value Chain Manager for ...
New MD over at Khun UK
Siân Pritchard is the new managing director of Kuhn Farm Machinery (UK) Ltd, taking over at the UK headquarters in Telford following the retirement at...
New managing director at Joice and Hill
Nick Bailey has been appointed Managing Director of Joice and Hill Poultry Ltd taking over from Robert Haynes who becomes part-time Chairman. &rsqu...
County-born businessman is new President
Nottinghamshire born John Peace has been appointed the 2009 President of the Newark & Nottinghamshire Agricultural Society (N&NAS). He takes over from...
Board appointment strengthens NIAB research links with Cambridge University
David Baulcombe, Royal Society Research Professor and Professor of Botany at the University of Cambridge, has joined the Board of the National Institu...
Eastern Machinery ring appoint general manager
Philip Brown has been appointed general manager of the recently formed Eastern Machinery Ring (EMR). Philip (49) has worked in agriculture throug...
Crop baling products specialist appoints UK Sales Manager
Cotesi SA, which is based in Portugal and now the world's largest manufacturer of crop baling plastics, has appointed Chris Green as UK Sales Ma...
Renton appointed as new Milk Link marketing director
Milk Link, one of the UK's leading producers of cheese and dairy products, has announced the appointment of Hamish Renton to the new role of Mar...
Independent Business Resource Limited appointed as Kleffmann's new Partner for the UK
The leading global market research company specialising in the agricultural market, Kleffmann Group has appointed Independent Business Resource Limite...
Feed specialist appointment for Scotland and north of England
Animal feed specialist Ufac (UK) Ltd has appointed Dr Donald Lawson as a senior member of the sales team for the north of England and Scotland. He wi...