Appointments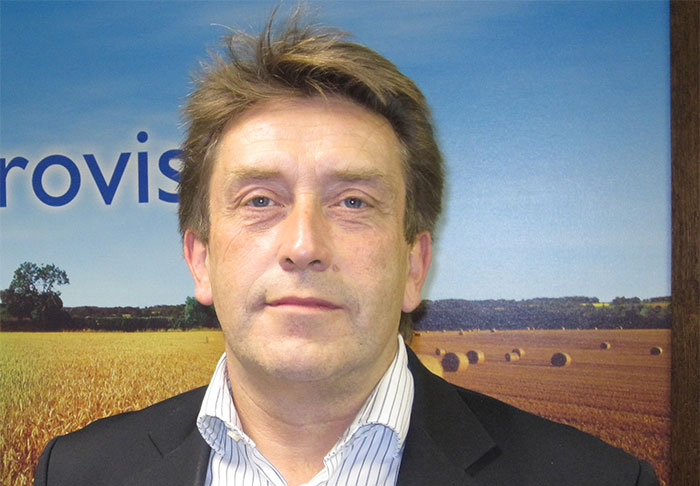 Two new regional sales specialists appointed by Wynnstay
The Wynnstay Group has announced the appointment of two new members of staff to its agricultural sales team in south Wales and Staffordshire. Phil...
New board members at BPEX
Two new members have been appointed to the board of BPEX Ltd, the pig industry strategy body. For one, Bob Howe, it is a welcome return as he was a...
Slaidburn hill farmer becomes NFU Clitheroe Chairman
Tom Robinson of Catlow Farm in Slaidburn has been elected branch chairman of Clitheroe NFU. A tenant hill farmer, 60 year old Mr Robinson farms in ...
New globetrotting Cheshire NFU Chairman to spearhead change
Jonny Hewitt of Redhouse Farm in Dunham Massey has been inaugurated as NFU Cheshire County Chairman – the youngest Cheshire chairman the organisation ...
New head of customer services appointed by Shropshire based milking equipment manufacturer
Specialist milking equipment manufacturer Fullwood Limited has announced the appointment of Wendy Williams as the company's new head of customer...
Organic dairy farmer becomes NFU Lancashire County Chairman
NFU's new Lancashire County Chairman is organic dairy farmer Tom Rigby of Johnson's Farm in Warrington. Tom who is 54 years old, is mar...
Sam Taylor Appointed as Vice Chairman of OMSCo
Shropshire farmer, Sam Taylor, has been appointed to the post of Vice Chairman of the Organic Milk Suppliers Cooperative (OMSCo), the leading and long...
New appointment for BASF Crop Protection
Recognising the strategic importance of the oilseed rape crop, BASF Crop Protection has appointed Will Reyer as Marketing and Value Chain Manager for ...
New MD over at Khun UK
Siân Pritchard is the new managing director of Kuhn Farm Machinery (UK) Ltd, taking over at the UK headquarters in Telford following the retirement at...
New managing director at Joice and Hill
Nick Bailey has been appointed Managing Director of Joice and Hill Poultry Ltd taking over from Robert Haynes who becomes part-time Chairman. &rsqu...
County-born businessman is new President
Nottinghamshire born John Peace has been appointed the 2009 President of the Newark & Nottinghamshire Agricultural Society (N&NAS). He takes over from...
Board appointment strengthens NIAB research links with Cambridge University
David Baulcombe, Royal Society Research Professor and Professor of Botany at the University of Cambridge, has joined the Board of the National Institu...
Eastern Machinery ring appoint general manager
Philip Brown has been appointed general manager of the recently formed Eastern Machinery Ring (EMR). Philip (49) has worked in agriculture throug...
Crop baling products specialist appoints UK Sales Manager
Cotesi SA, which is based in Portugal and now the world's largest manufacturer of crop baling plastics, has appointed Chris Green as UK Sales Ma...
Renton appointed as new Milk Link marketing director
Milk Link, one of the UK's leading producers of cheese and dairy products, has announced the appointment of Hamish Renton to the new role of Mar...
Independent Business Resource Limited appointed as Kleffmann's new Partner for the UK
The leading global market research company specialising in the agricultural market, Kleffmann Group has appointed Independent Business Resource Limite...
Feed specialist appointment for Scotland and north of England
Animal feed specialist Ufac (UK) Ltd has appointed Dr Donald Lawson as a senior member of the sales team for the north of England and Scotland. He wi...
Sarah brings international business experience to Cheshire CLA
Award-winning businesswoman, Sarah Callander Beckett of Combermere Abbey, is the new Chairman of the CLA's Cheshire Branch. Mrs Callander Be...
New deputy director for NFU Cymru
Dylan Morgan has this week started his new post as the Deputy Director and Head of Policy for NFU Cymru. Dylan will replace Mary James who was recentl...
Agrovista invests in the future of British Agriculture
Agrovista UK Ltd, the leading agronomy specialist, crop protection and amenity product distributor has announced a major investment in staff and train...
New operations manager appointed by Ellesmere based milking equipment manufacturer
FULLWOOD has announced the appointment of a new operations manager at its production site on Grange Road, Ellesmere. Jason Wittenbrink joined Full...
CLA Boosts North East Team
The CLA has appointed Helen Renner as a specialist agricultural Field Officer for Northumberland, dealing with an increasing number of membership enqu...
New business appointments to support business expansion one year on
Following the acquisition of a majority holding by Sumitomo Chemicals just over one year ago, Interfarm UK Ltd. are announcing positive sales progress...
DairyCo nabs industry specialist for knowledge transfer role
Dr George Fisher has been appointed Head of Knowledge Transfer (KT) for DairyCo, bringing with him significant hands on experience and extensive knowl...
Libs give farming senior cabinet role
A Liberal government would restore agriculture to a senior portfolio in cabinet. Launching the party's agriculture policy on grower Barry Large...
Fenland farm manager joins Anglia Farmers
BASIS qualified farm manager Simon Ash has joined the business development team at Anglia Farmers with a geographical remit to assist existing and new...
Southport grower elected to nuture future of British ornamentals
The NFU's North West horticulture and potato board chairman, Sarah Fairhurst, has been elected as vice chairman of the British Protected Ornamenta...
Bowmans appoint Commercial Director
Mark Isaacson has been appointed to the newly-created post of Commercial Director with Bowmans, as the company looks to develop strategic approaches t...
Development growth leads to promotion at Branston
Vidyanath Gururajan (29) has been promoted to the position of Group Head: Development & Projects at Branston Ltd, following a restructure of the compa...
Anglia Farmers strengthens purchasing team
Supporting its rapid growth programme, Anglia Farmers has appointed two experienced professionals to join the purchasing team. Nigel Last is the g...
New National Beef Association chairman appointed
Christopher Thomas-Everard who farms on Exmoor in Somerset has been appointed new chairman of the National Beef Association. He replaces Duff Burrell...
New members appointed to Veterinary Residues Committee
Lord Rooker, Minister for Sustainable Food, Farming and Animal Health today announced seven new members to the Veterinary Residues Committee (VRC). ...
Fengrain announces new structure for 2008 harvest
Fengrain has announced a new management structure designed to take maximum advantage of the changing combinable crops market place and exploit the com...
New Chair for potato council
The appointment of a new chairman to the Potato Council is an important step forward for the industry in these times of change. Allan Stevenson, who t...
DRE & Co appoint agricultural specialist as new head of tax
Shropshire accountants DRE & Co are consolidating the launch of their specialist tax department with a new appointment. Fiona Wilkinson, a qualifie...
A new AgriBusiness Consultancy is launched
David Bolton Partners is a new Agribusiness consultancy, formed with the aim of creating profitable solutions for farmers, families and rural-based bu...
New NFU Cymru Director
NFU Cymru has today announced that their new Director will be Mary James currently Head of Policy/Deputy Director with the Union. Mary will replace...
Nickerson announces the appointment of Les Daubney as oilseeds and pulse product manager
Les Daubney has just been appointed Nickerson Oilseeds and Pulse Product Manager with responsibility for the company's oilseeds, combining pea and...
Momber takes over until replacement for former NBA chairman, Burrell is appointed
Duff Burrell, chairman of the National Beef Association since June 2005, has stood down after criticism of the Association's approach to future TB...
Appointment of Rural Payments Agency Chief Executive
Tony Cooper has been appointed Chief Executive of the Rural Payments Agency (RPA) after an open competition chaired by the Civil Service Commission. ...
NFU welcomes RPA Chief Executive appointment
NFU President Peter Kendall has welcomed today's news (Wednesday) that Tony Cooper has been appointed Chief Executive at the Rural Payments Agency...
Yorkshire Farmer joins TFA
The Tenant Farmers Association is pleased to announce that its new National Vice Chairman is Yorkshire farmer Stephen Wyrill. Stephen is a dairy an...
Semex signs up mating 'apprentice'
- Yorkshire student is perfect match for breeding company - Semex UK has signed up student Jennie Booth to work as a Promate field evaluator in the N...
IGENITY appoints new Business Development Manager
IGENITY, the DNA profiling system from Merial Animal Health, has appointed Nick Munce as its new UK Business Development Manager. Nick will have re...
Powys farmer becomes Wool Board Vice Chairman... and says better times ahead for wool
Gethin Havard makes no bones about it - he's deeply committed to wool and firmly believes in its future. Last year he was elected as the British W...
Edward Bradley joins Law Fertilisers Team
As part of Law's expansion into Norfolk, Edward Bradley has been appointed Manager for Law Fertilisers, the independent company supplying fertilis...
Biofresh grows its customer support team
biofresh – leading innovators in fresh produce storage technology – has announced the appointment of Nathan Follows as Senior Sales Executive, in resp...
CLA strengthens presence in Leicestershire
The Country Land and Business Association (CLA) has appointed Nigel Johnson as Field Officer for Leicestershire, providing the rural economy experts w...
New Chairman for South of England Agricultural Society
A new chairman has taken over the reins of the South of England Agricultural Society. Brian Williams, from Staplefield, near Haywards Heath, was el...
New commercial manager joins an EPIC team
Lincolnshire Agricultural Society has appointed a commercial manager to look after its events at the Lincolnshire Showground and the soon-to-be-opened...