Zimbabwe's government will not pay any compensation to white farmers for land seized since the 2000 agrarian reforms, according to a new draft constitution.
Courts will also not entertain any appeals from the farmers seeking compensation for their seized land, the draft constitution says.
The Agricultural Recovery and Compensation, a unit of the Commercial Farmers Union, is demanding US$10 billion compensation from the government for land seized from white farmers.
However, the draft constitution states that: "The Government of Zimbabwe has no obligation to pay compensation for agricultural land compulsorily acquired for resettlement.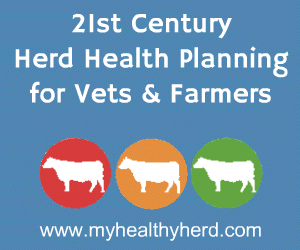 "(b) No person may apply to court for the determination of any question relating to compensation...(c) the acquisition may not be challenged on the ground that it was discriminatory."
The draft constitution adds that the State is empowered to continue grabbing agricultural land from farmers without paying anything.
"(a) Where agricultural land is required for a public purpose, including settlement for agricultural or other purposes; the land may be acquired by the State by notice published in the Gazette by the acquiring authority and identifying the land, whereupon the land vests in the State with full title with effect from the date of publication of the notice" the draft document reads.
Zimbabwe is writing a new constitution to replace the 1979 negotiated Lancaster House charter which had been amended a record 19 times. 
President Robert Mugabe began a drive to seize white-owned farms in 2000 under the controversial land reforms programme.
A 2008 ruling in the Southern African Human Rights Court ruled that the land grabs were illegal and ordered the government to compensate farmers who lost land since the seizures were discriminatory.
But Mugabe has defended the land reforms as necessary to correct imbalances brought about by nearly a century of colonialism which he said saw colonialists taking over prime farming land.
Experts say the country's once vibrant farm sector was left in the doldrums since then as shown by a plunge in agriculture production, forcing international aid groups to rush in badly needed aid to feed millions.
Experts have said war veterans who took over the farms since 2000 did not have the requisite farming skills and capital to produce food to feed the whole nation and for export.
Comments
25-07-2012 00:10 AM
| Posted by raja
governments have the discretion to designate land as they see fit for the benefit of a country's citizens. rightly, the constitution has to reflect this as robustly as possible in the case of zimbabwe.
25-07-2012 15:09 PM
| Posted by John
Yeah, right. The citizens of Zimbabwe are really enjoying the resultant starvation of millions. Above any land right is the that of protecting life of people. That idiots' neighbours relish the opportunity of supplying the World Food Programme with grain to feed those same citizen. Read the facts, not the media hype Raja. The facts behind the start of the land reform programme.
20-09-2012 11:39 AM
| Posted by Saunders
Raja for goodness sake have you ever been to Zimbabwe? Either you are a Zanu PF Beneficiary or you are completely misinformed.Have a look at what has happened since these 'beneficiaries'took over these productive lands...what they are not doing is feeding the nation, however the land degradation should be enough to scare any earthly inhabitant! Nigel