On the 20th and 21st January Goodyear will be present at the LAMMA Show, Newark. LAMMA is the largest UK show dedicated to farmers with over 62,000 people attending last year over the two day show.
This year, Goodyear will be making the most of the large crowds and will be holding the third in a series of Wheel Alignment Workshops. The workshops aim at educating farmers on the benefits of getting wheels correctly aligned covering items such as
fuel
saving, reduced CO2 emissions and extended tyre life.
Goodyear approached the LAMMA Show organisers to investigate the chance of holding the workshop which they ran earlier in the year for press and dealers within the Goodyear Farm Tyre Specialist Network.
"The LAMMA organisers felt that the topic was so relevant that they donated the piece of land to us so that we can educate visitors to the show on the importance of wheel alignment" said Phil Stanton, Goodyear Farm Manager.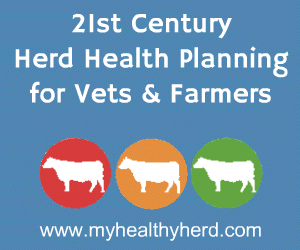 "The workshop had such good feedback in the press and from our dealers last year that we really wanted spread the message further a field. With LAMMA being one of the most popular and dedicated farming shows we felt this was the best opportunity available" he continued.
The Goodyear stand will not only be high
light
ing the Wheel Alignment Workshop. The leading tyre manufacturer will also be featuring the new tyres to their range the IT620T and the DT8181HS as well as the innovative "green" tyre the BioTred2.
The workshops will be running twice daily in an area directly opposite the entrance to Hall 1 and close to the Goodyear stand which is on Avenue R - stand B19. Anyone wishing to find out the exact timings of the workshops should phone Phil Stanton on 07770 682390 or visit the Goodyear stand.
Comments
No comments posted yet. Be the first to post a comment