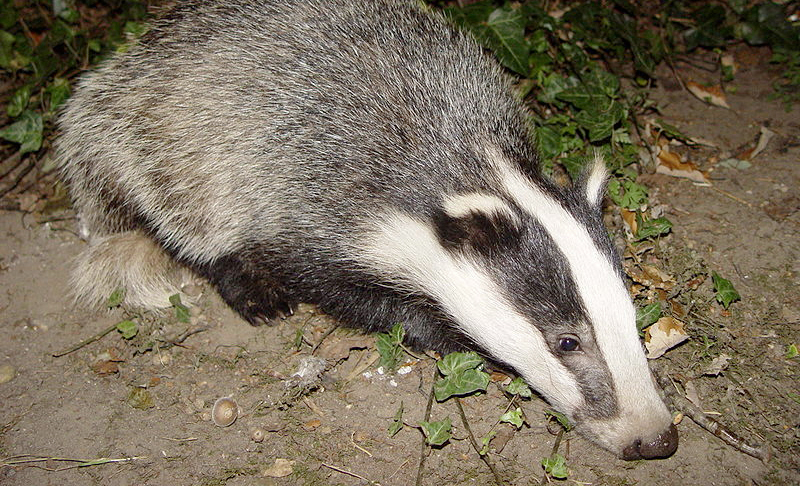 A cattle vaccine to help control bovine TB in the future 'remains many years away' according to farming groups.
Unions such as the NFU have admitted a vaccine should be part of a package of measures to help control the disease but said that measure alone would not be enough to combat it.
The statement comes after news reports on a breakthrough in cattle vaccine for TB which has been developed by Animal Health and Veterinary Laboratories Agency.
The breakthrough talked about is the diva test, which will be able to help differentiate between a vaccinated cow and a cow that has TB. This is one of the main stumbling blocks to a cattle vaccination programme.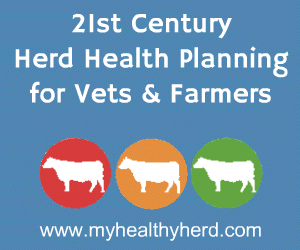 The diva test report has been with the Veterinary Medicines Directorate since January and is still being evaluated.
"What concerns me most is that after today there could be more confusion about what is already a highly complex situation" said Peter Kendall, NFU President.
"We need a package of measures to tackle TB and yes, cattle vaccine must be one of them. But as Defra's chief vet Nigel Gibbens said cattle vaccine, and the tests and regulations needed to put it in place across Europe, 'may take years'. In the meantime, the spread of TB is doubling every nine years."
He said TB is one of the main problems facing the beef and dairy industries.
"No one measure alone is going to combat TB".
Evidence from the UK Randomised Badger Culling Trial (RBCT) said culling could spread the risk of the disease as badgers would roam further afield than normally expected and endanger other herds.
Most of England is TB free and there are no plans to carry out culls of badgers in areas where there is no TB.
The Government's TB eradication programme also includes vaccination which is being used as part of the package of measures to control the spread of TB.
Critics argue that a 16% decrease in the rate of infections gives a small benefit and is not worth the cost to execute the plan.
Instead, they argue a system of better fencing and segregation of TB infected cattle. Badgers would be less likely to come into contact with cattle and a vaccination programme would then be more effective. This is the approach taken by the Welsh and Northern Irish Assemblies.
"Vaccination alone will not be enough" Kendall said.
"No other country in the world has ever got on top of TB without also tackling the disease in its wildlife carrier and breaking the cycle of reinfection."
"This TB eradication package also includes strict biosecurity on farms, tight cattle movement controls, a tough cattle TB testing regime and a cull policy that sees all cattle that test positive for TB being slaughtered. This meant losing more than 34,000 cattle across Great Britain last year alone to this disease.
"We must also remember that studies so far have shown that the cattle vaccine itself is not 100 per cent effective so on its own can only be part of the solution to tackling TB. In the meantime do we stand by idly while the disease gets worse, with more cattle being slaughtered and the disease spreading even further in our wildlife?"
"I will say again that no-one, not the NFU, nor the farmers involved, wants to kill badgers. But TB must be stopped from making its relentless march across our countryside. Only by using all of the available tools in the box will we begin to get on top of this terrible disease."
Comments
08-10-2012 19:42 PM
| Posted by Clued-Up
Kendall's arguments are deeply flawed.

There are comparatively few bTB hotspots in the UK and even within the bTB hotspot areas, few farms - perhaps 20% - suffer bTB problems.

When the disease is this narrowly confined, the best way of helping this small minority of farmers facing bTB problems is to provide them with on-farm specialist help to reduce their disease risk. There's something about these farms which puts them at greater risk than their neighbours (and it's not badgers!). Targeted help from microbiologists, veterinarians and farming specialists would stop the cattle bTB problem in its tracks.

The general public is likely to support on-farm consultancy to stop bTB, it's totally opposed to the badger cull.


08-10-2012 21:00 PM
| Posted by Nigel Miller
In 1997 the Krebs report recommended (quote) "The best prospect for control of TB in the British herd is to develop a cattle vaccine." Fifteen years later and farming groups claim a vaccine "remains many years away. Which begs the obvious question, what have successive governments and the farming industry been doing all these years ? Now both healthy cattle and badgers are paying the price for their apathy.
09-10-2012 02:45 AM
| Posted by Mary
farmer education and an understanding on how to avoid this disease will bring you the biggest gains, vaccination of the TB herds will help and policing movement controls plays a part too. Farmer education would give the biggest gain of all, so few actually know how to farm without this disease. British and our NZ farmers have been made helpless and hopeless instead of encouraged to make good disease control decisions, don't keep susceptible stock (i.e. related to TB infected stock) do feed stock well and do fence off r keep contained any feedstuff, grain, silage, hay etc from wildlife. Know that the USA kills whole herds if TB is found and does not kill any wildlife but fences off food stuffs, can not fence animals out as is illegal. British farmers can get advice from there and their neighbours who are TB free. Slaughter of wildlife will never stop TB as it is harboured in many of the repeat TB breakdown herds. There is another way, educate at a high level. Make all farmers responsible