27-06-2012 21:44 PM
| News
GM Freeze and Friends of the Earth urged Defra Secretary of State Caroline Spelman to reject proposals from the European Commission to drop the policy of zero tolerance for unapproved and untested GMOs in food. Proposals from Health and Consumer Commissioner Dalli are expected to set a threshold below which contaminated imports could enter Europe's food chain regardless of the untested nature of the GMOs they contain, mimicking the Commission's abandonment of the zero tolerance policy for unapproved GMOs in animal feed last year.
Similar letters sent to all UK supermarkets urge them to press the Secretary of State to reject any such proposals in order to maintain their company's assurances to customers that no GMOs are present in any of their own-brand products.
The German Government has already announced its rejection of any proposals to drop the zero tolerance policy in order to protect the health of consumers and the transparency of food labelling.
Today's letters point out Commissioner Dalli has no mandate from EU citizens to drop the zero tolerance policy and that in fact the move contradicts routine assurances on the safety of GMOs in European food and feed because the authorisation process is said to be so thorough – a position that cannot be maintained if unapproved GMOs are permitted unlabelled and untraced in the food chain.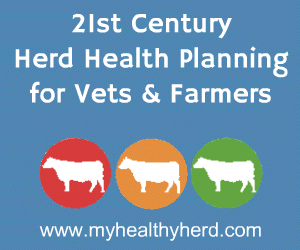 The letters further point out that the policy of zero tolerance for unapproved GM traits in food has enabled the EU to introduce bans on imports of Chinese rice products and US maize contaminated with escaped experimental GMOs in recent years. Data on the food safety of these experimental GM crops was not available, so they had not been assessed under EU regulations and contaminated shipments were rejected. Contaminated imports of Chinese rice products contain three unapproved GM traits the Chinese authorities have been unable to clear up, so a ban on imports remains in place.
Secretary of State Spelman was reminded that both China and the US operate similar zero tolerance policies to protect their consumer from unauthorised and untested GMOs from other countries, and that imports of soya have not been greatly affected by unapproved GMO contamination (with a mere 0.2% of shipments to May 2010 being rejected).
Pressure to drop the zero tolerance policy comes from the US government, the WTO and the biotech industry.
Commenting Pete Riley from GM Freeze said:
"Protection of public health has to be Commissioner Dalli's first priority. His suggestion the EU could allow unapproved GMOs in food is an inexplicable capitulation to the US government and biotech companies.
"The UK Government must oppose these plans, ensure our food chain is free of escaped environmental GMOs and guarantee shoppers who want to exercise their right to buy non-GM can do so. Anything less would fly in the face of the Government's claims to operate a science-based decision making process judging GMOs on a case-by-case basis."
"Europeans don't want GM in their food, or animal feed for that matter, and they don't want their food contaminated with untested GMOs. This measure is totally unnecessary – the current policy works. Introducing a threshold for unapproved, untested GMOs in food would be another step in a clear erosion of the right to buy non-GM food. This is the thin end of an unpalatable wedge, and supermarkets should step up to help us stop it."
Comments
No comments posted yet. Be the first to post a comment