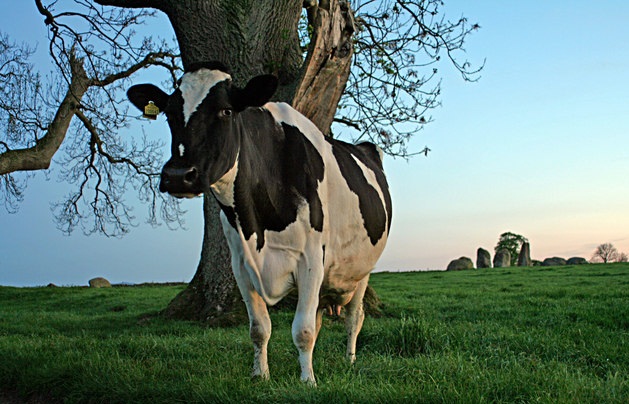 Dairy farmers from Carmarthenshire and Pembrokeshire expressed their concerns for the future of the dairy industry as they met with Simon Hart, MP for Carmarthen West and South Pembrokeshire.
"Dairy farming in West Wales is on a precarious knife-edge and we're facing a real fight for survival in the face of falling prices for our milk coupled with rising input costs and continuing poor weather conditions that has led to poor quality forage harvest" said dairy farmer and NFU County Chairman Gareth Richards.
"This combination of factors has left many dairy farmers in the area questioning whether we can afford to continue milking cows into this winter."
Members of the dairy coalition pledged to keep pressure on retailers who were not paying dairy farmers a "fair price", they announced recently.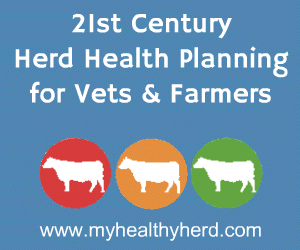 Farmers fear that price cuts will force them out of business and drastically reduce the dairy industry in the UK.
"The huge gathering of dairy farmers at the recent Dairy Summit in Westminster sent out a strong message to milk processors, retailers and to both UK and Welsh Government of the desperate need for dairy farmers to receive a fair and sustainable return from the marketplace for producing milk" Richards continued.
"The pressure that's been applied on retailers and processors by members of the dairy coalition has led to the reversal of the proposed price cuts from August 1, however the next step has to be the return of money lost to dairy farmers from the previous price cuts which were imposed on us back in June."
Pembrokeshire NFU Cymru County Milk Chairman William Lawrence said, "I'm proud of the unity that dairy farmers have shown in working together to seek to strengthen our position within the supply chain but there is still much work to be done."
NFU and the dairy processors organisation Dairy UK agreed to heads of terms for a Dairy Industry code of best practice on contractual relations during today's meeting at the NFU Cymru Headquarters, Builth Wells. The heads of terms establish a number of minimum requirements and new provisions for dairy contracts between farmers and milk buyers.
The code stipulates that dairy farmers must receive at least 30 days' notice of a price change and retrospective price adjustments are no longer acceptable.
"I'm heartened that there has been some real progress made in recent weeks towards bringing the Voluntary Code of Practice on milk contracts to fruition as we desperately need a mechanism in place to ensure some fairness in the dairy supply chain" continued Lawrence.
"However, we have impressed upon Simon Hart that if the Voluntary Code of Practice fails to bring some balance to the contractual relationship between dairy farmers and milk buyers, then we will not shy away from calling for the introduction of government regulation to bring some much needed fairness and transparency into the dairy supply chain."
The code also puts in place conditions that must be met, where a purchaser wishes to use their discretion to set farm gate milk prices, these include a commitment to engage with farmers and their representatives, a commitment to maintain prices within mutually agreed parameters and where a farmer disagrees with a price change, the right of the producer to exit the contract with three months' notice.
Further conditions include the ability of farmers to supply more than one processor, where their primary milk buyer seeks to cap their production and the right to automatic contractual release for producers from insolvent purchasers.
The concerns of local farmers about the impact of Bovine TB on both the dairy and beef sectors in West Wales also figured prominently in the discussions with Simon Hart.
"Bovine TB is crippling our industry and farmers who are placed under TB movement restrictions are suffering badly on both an economic and personal level" said Pembrokeshire NFU County Chairman Andrew Lewis.
"A number of local dairy farmers at this meeting have outlined how TB is affecting them and how their milk production has suffered following the removal of large numbers of productive dairy cows from their herds. We feel strongly that a full scale review of cattle control measures is urgently needed to ensure a more proportionate balance between reducing the possible risk of disease spread and our ability to operate our farming businesses."
Comments
No comments posted yet. Be the first to post a comment