Shows And Events
Date:
Jul 12, 2014 - Jul 12, 2014
Location:
Merrymeet, Nr Liskeard, Cornwall, PL14 3LE
Email:
liskeardshow@aol.com
Telephone:
01579 342955
There are numerous displays; special events; competitions; entertainments; trade stands; roundabouts; and sideshows. Marquees are provided for teas; bars; crafts; stalls; and for the smaller animals and poultry. The Liskeard Town Band will be playing. There is plentiful car parking, and lots of places to picnic or buy lunch and snacks.
The Liskeard Show is one of the biggest in the South West, and has always had a wide selection of high quality entries in the large animal classes, and you can see cavies, donkeys, poultry, fruit and vegetables, and flowers, as well: or better still, come and compete!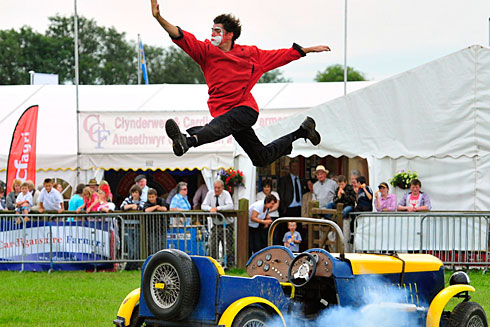 Price List
Adults: £9, Under 15s: £4, Under 5s: Free, Family Ticket: £20;