Machinery and Spares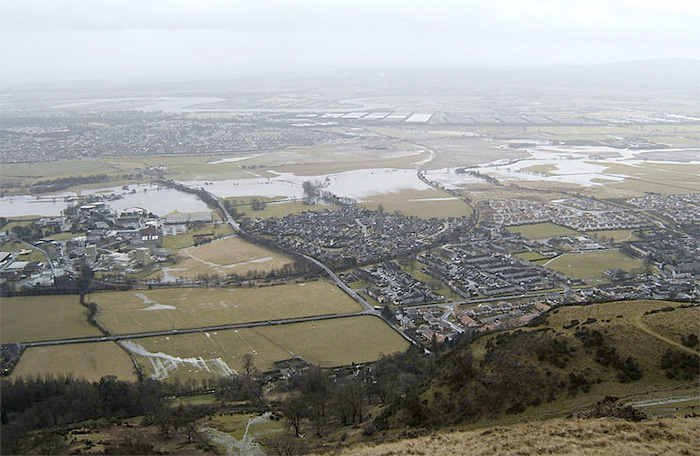 EU to support promotion of agricultural products
The European Commission has approved 22 programmes to promote agricultural products in the European Union and in third countries. The total budget...
Twin outlet spray nozzle for faster spraying
A new 035 size for the Hypro GuardianAIR Twin range will be shown for the first time at Cereals 2013. The versatile drift-reducing nozzle with the fin...
Case IH to unveil revisions to Axial Flow combines at Cereals 2013
A redesigned cab which creates the ultimate in operator environment, together with new unloading technology that incorporates a folding auger and indu...
New Knight mounted sprayer and re-designed cultivator at Cereals 2013
A new design of mounted sprayer will be among an extensive display of Knight sprayers at Cereals 2013 along with a Raven cultivator re-designed to imp...
New McCormick tractor dealer in East Yorkshire
A Yorkshire agricultural engineering business that specialises in supplying sophisticated materials handling machinery is expanding by selling tractor...
JCB unveils Ecomax Tier 4 engine strategy
JCB has announced its Tier 4 Final engine strategy, building on the success of the JCB Ecomax T4i engine that is currently in use in a growing number ...
GKN Wheels open new China facility
Lianyungang GKN Huading Wheels Company celebrated its opening day on 10 April, with employees and senior management executives from both JV companies ...
New Holland guidance system expands nationwide
New Holland have said more and more farmers will be able to cut costs and drive up the efficiency of their operations due to guidance systems spreadin...
Plant and farm machinery in demand at Shrewsbury
Good quality plant and agricultural machinery was in demand at a successful collective auction in Shrewsbury on Friday, which attracted buyers from as...
JCB announces record profits
JCB today announced that 2012 was the best year in its 67-year history with earnings reaching a new record. Earnings rose to £365 million on an EBI...
Dealer moves strengthen McCormick service support
A Surrey-based farm machinery sales and service business is set for growth by swapping tractor franchises and taking on a significantly larger territo...
Agricultural demand to rise with world population
With the world population expected to grow by 27 percent to 8.9 billion by 2050 and consumers in developing markets increasingly able to afford more f...
Dairy unit switches to McCormick fleet
The familiarity that comes with operating tractors equipped with the same cab and control layout is a welcome bonus for a North Yorkshire dairy farmin...
Prince urges support for countryside communities
During a visit to a Land Rover driver-training programme, the Prince of Wales highlighted the urgent need to help Britain's rural economy and called f...
John Deere introduces new Gator features
Following customer feedback, John Deere has introduced a number of additional new features on the XUV 855D Gator 4x4 utility vehicle for 2013. The...
New man in Scotland for Landini and McCormick
A Scottish farmer's son whose career has given him years' of experience in retail farm machinery sales is now finding out what life on the other side ...
John Deere reveal new baler series
Following a strategic cooperation agreement with the Kuhn Group, announced in May 2011, John Deere has been selling limited quantities of its 1400 Ser...
BAGMA launches university management programme
A major national trade association supporting agricultural dealers across the UK has launched its first ever university accredited management developm...
Figures reveal farm theft increases
Farmers are being warned to review their security following a sharp rise in tractor and quad bike thefts, according to figures. The value of tracto...
McCormick unveils new tractor at SIMA
McCormick has unveiled their new tractor X7.460 at the SIMA agricultural machinery show in Paris. Production of the new machine is due to start thi...
JCB to supply 1,000 machines for Brazil
JCB has secured an order for more than 1,000 backhoe loaders from Brazil's Minister of Agrarian Department worth more than £40 million. The order f...
Gloucestershire dealership open its doors on March 6
Farmers in Gloucestershire, Worcestershire and surrounding counties who take time out to attend an Open Day at a Bredon-based farm equipment business ...
Shire Tractors launch two new models
Shire Tractors launch Two New Tractors into their range of Compact Tractors. Shire 340L and Shire 450L, both with optional cabin. Powered by Lombar...
Tractor expedition to reach South Pole in 2014
An expedition that will attempt to reach the South Pole in 2014 using modern day tractors has been announced at SIMA 2013, the agri-business show held...
Dealers work together to bolster services
When two businesses have similar interests but complementary skills, locations and product lines it often makes sense to work together. And that is...
New Holland launches T6 Auto Command
New Holland's range of T6 tractors has been enhanced by the addition of three Auto Command variable models. The four cylinder T6.140, T6.150 and T6...
McCormick on show at SIMA
ARGO Tractors will present a special edition of its popular McCormick X60 four-cylinder tractor at the SIMA agricultural machinery show. Finished i...
Gwent farmers see JCB production first hand
Members of the Farmers' Union of Wales Gwent branch recently visited the JCB production factory at Rocester, Staffordshire. "The trip attracted tre...
Bauer irrigation reels: Compact design
Innovative and easy to handle, optimal for small irrigation areas and equipped with state-of-the art technology: These are the main characteristics of...
UK manufacturer spots Brazil opportunity
TMAT Ltd, manufacturer of acoustic components for tractors and excavators whose customers include Case, New Holland, JCB and Volvo, is planning to ope...
Tillerstar cultivator-separator made available in Ireland
A unique implement that combines the work of a bed tiller and stone/clod separator in one machine is now available to growers throughout Ireland after...
JCB to supply new engines for Magni
JCB has signed a long-term agreement to supply engines for a range of rotating telescopic handlers to be launched by an Italian manufacturer. MAGNI...
Bosch Rexroth launches 'most powerful' hydraulic drive
After many years of research and development testing, Hägglunds CBM is a range of very large heavy-duty hydraulic motors that eliminate the need for g...
Transport covers protect Massey Ferguson combines
Massey Ferguson is the first and only manufacturer in the industry to protect its new combines with an exclusive weatherproof cover during winter ship...
Nursery fined after dumper truck injures worker
An Essex horticultural nursery has been fined after a worker suffered serious leg injuries when a dumper truck overturned. Grzegorz Krzyzak, 32, su...
Landini show new cab for Landpower tractors
The four-post structure of the Master Class cab for the Landini Landpower replaces a more compact design with six pillars, Paul Wade of AgriArgo said....
Branson compact tractors launched in the UK
Korean built Branson tractors, new to the UK and imported by Hampshire company Riko are designed 'to give the operator a safe, comfortable ride'. S...
London farm machinery display raises £65,000
A display of farming machinery in the centre of London helped raise more than £65,000 in aid of farmers in crisis. The equipment was showcased outs...
New Holland BigBaler recognised at Good Design awards
New Holland's BigBaler large square baler has been awarded the 2012 Good Design accolade. This award was conferred on the BigBaler range by the Chi...
New cab for John Deere 5E Series tractors
John Deere's 5E Series three-cylinder utility tractors will be available from this spring with a new John Deere designed cab. A 5055E model was sh...
Award success for Massey Ferguson MF5600 at LAMMA
The Massey Ferguson MF 5600 Series was honoured with an Award of Merit for the Best New Product or Innovation at the LAMMA show 2013. The tractors,...
McCormick exhibit new x50 tractor series at LAMMA
The McCormick X50.50 Power Plus exhibited on the LAMMA show stand of GB distributor AgriArgo UK is the most powerful of four new McCormick X50 Series ...
John Deere wins SIMA gold and silver awards
Following a gold medal won by the 900 Series round baler at the SIMA 2011 show, John Deere has been awarded gold and silver for two of the company's l...
LAMMA 2013: Bauer to launch 'Green Bedding' system
A new source of bedding material for dairy cow cubicles that promises cost savings over alternatives such as sand and sawdust will be launched at LAMM...
LAMMA 2013: Micron to launch new Varidome sprayer
Micron Group will use its stand 156 (Hall 1A) at Lamma 2013 as a launch pad for its largest to date Varidome S5 band sprayer. Building on its Varid...
LAMMA 2013: Launch pad for new Massey Ferguson machines
A wide range of new Massey Ferguson tractors, combines and equipment will be making its UK debut at the LAMMA show on January 16th and 17th 2013 on AG...
HMRC clears way for red diesel winter use
HM Revenue and Customs has relaxed the rules governing the usage of red disel to allow farmers to help grit and clear snow from public roads. Red d...
LAMMA 2013: Kuhn to exhibit new machinery
KUHN will exhibit a 4.5 metre hydraulic folding model from its Venta NCR pneumatic drill combination range at LAMMA 2013, a machine that folds in tran...
Chancellor should have gone further over fuel say farmers
News that the Chancellor cancelled next January's planned 3p fuel duty rise was welcomed by farming associations but they said a cut was needed. "...
Houghton Parkhouse bring expertise to livestock transport
The Platinum T35 is a new 4x4-drawn livestock trailer from Houghton Parkhouse - a company with over 60 years of experience in the design and manufactu...