Machinery and Spares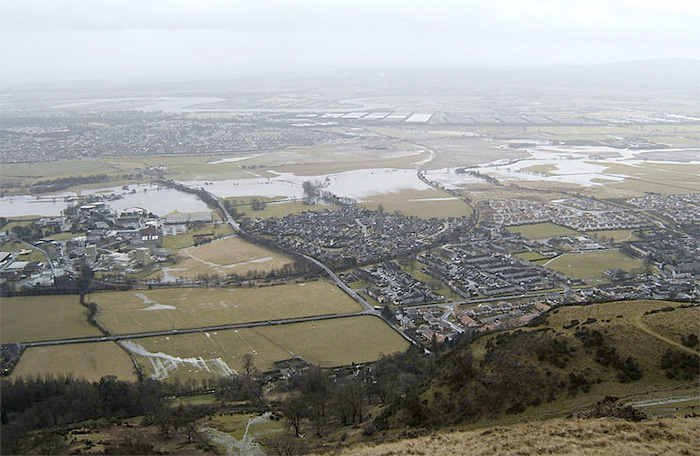 Large crowd at Rock Farm dispersal auction
A dispersal sale of tractors and farm machinery at Coningswick Farm, Rock, near Kidderminster attracted a large crowd of potential purchasers on Satur...
John Deere awarded two silvers at Agritechnica 2013
Two John Deere innovations have been awarded silver medals at Agritechnica, the world's leading agricultural equipment trade fair being held in Hanove...
New Holland wins Agritechnica silver medals
Innovations by New Holland for its combine harvesters have gained the manufactuerer two Agritechhnica silver medals. The Opti-Speed strawwalker sys...
Largest entry for two years at machinery auction
Around 1,200 lots, including a good selection of tractors, telehandlers, loadalls harvesting and cultivation equipment and accessories, went under the...
FUW issues farmers with HGV drivers' advice
Farmers were advised today to check if they need a certificate of professional competence to drive heavy goods vehicles (HGVs) following new advice fr...
Bryan Hoggarth dealership switches to McCormick
The launch of new high horsepower tractors and a preview of several new ranges to come have convinced Lancs-based dealer Bryan Hoggarth to switch bran...
New John Deere tractors make UK show debut
John Deere's new 6100MC and 6110RC tractors will make their public debut at AgriScot in November, alongside the new F440R fixed chamber round baler fo...
Farmers warned to plan combine purchases carefully
Harvest is complete for another year, and many farmers will be considering replacing their combine – but timing is critical if they are to minimise ta...
Farmers get power bonus with the new McCormick X50
Livestock farmers in the market for a lively yard and field-work tractor will get a power bonus if they opt for the power shuttle version of the new M...
CNH Industrial merges with Fiat
CNH Industrial N.V. has announced that the merger of Fiat Industrial S.p.A. with CNH Industrial N.V. was complete. Upon closing CNH Industrial issu...
Shropshire blacksmith's 'strange' auction attracts more than 2,000 people
Well over 2,000 people from across the UK attended a fascinating dispersal auction as a diverse collection of vintage cars, tractors, implements and m...
More than 1,000 lots entered for plant and machinery auction
More than 1,000 lots, including a good selection of tractors, telehandlers, loadalls harvesting and cultivation equipment and accessories, will be goi...
Sales of robotic milkers soar at Dairy Show
Sales of robotic milkers are rocketing, with more and more farmers seeking to improve cow welfare and productivity, while cutting back on labour. ...
McCormick dealer celebrates with Powys organic dairy farmer
Organic dairy farmers Merfyn and Beryl Edwards will raise a glass to their local tractor dealer following a presentation to celebrate a sales landmark...
Winter servicing key to optimising combine performance, says Case
Winter servicing of combine harvesters by an approved dealer with the experience, knowledge and equipment to do the job correctly and efficiently will...
Keenan to launch MF380 at Irish Ploughing Championship
The new Keenan MF380 was developed to fill the gap between the current MF360 and MF400 models; it has a nominal rating of 24 m3 capacity and a maximum...
Massey Ferguson launches new machinery line-up in Eastern Europe
Massey Ferguson is set to relaunch the brand into Eastern Europe with a new product line-up of tractors, harvesting machinery and materials handling e...
Fiat Industrial confirmed as sector leader
For the third consecutive year, Fiat Industrial has been named Sector Leader in the Dow Jones Sustainability Indices (DJSI) World and Europe. Based on...
JCB launches new wheeled loaders at Agritechnica
JCB will launch four new compact telescopic and industrial-scale wheeled loaders at Agritechnica – bringing new levels of power and performance to its...
New heavy-duty XUV Gators from John Deere
Reflecting the growing popularity of crossover utility vehicles, John Deere's latest heavy-duty Gator line-up features two new four-wheel drive models...
Strip till cultivator demonstrated at Tillage Live
A strip till cultivator with versatility to operate in a range of UK arable farming situations was demonstrated by Kuhn Farm Machinery at Tillage-Live...
New disc cultivator makes demonstration debut at Tillage live
A new deep tine disc cultivator from Kuhn Farm Machinery made its worldwide demonstration debut at Tillage-Live at West Hall Farm, Welton in Lincolnsh...
New Holland sets the pace at BBC Harvest
Is it feasible that agriculture should step back one hundred years to try and regain a little of the romanticism that seems to have embraced harvest t...
JCB announces next stage in engine development
JCB today announced the next stage of its engine strategy with the news it has forged a partnership with a leading global manufacturer to produce engi...
Optimising livestock production with Precision Technology
Throughout October and November, the Royal Agricultural Society of England is hosting a series of farm visits and workshops across the country specifi...
Knight shows latest machines at cultivation events
Knight Farm Machinery had their new Bednar cultivators out in force at the Power in Action and Tillage-Live events this month, along with a new sub-so...
Mitas row-crop tyres fitted to leading vegetable grower's Claas fleet
A fleet of 13 new 140hp, four-wheel-drive Claas Arion 610C tractors have had their original factory-fit tyres replaced with Mitas row-crop tyres befor...
Deere dealer Ben Burgess acquires Anker of Coates
John Deere's longstanding eastern counties dealership Ben Burgess & Co Ltd has taken over the trading activities of Anker of Coates. With its headq...
Chief Financial Officer appointment at Fiat Industrial
Fiat Industrial S.p.A. and CNH Global N.V. today announced that Chief Financial Officer (CFO), Pablo Di Si, has resigned to pursue other interests. ...
Landini launches 'new-look' 5-H tractor
A new version of the Landini 5-H Series tractor has been launched with a more fuel-efficient engine, new power options and a refreshed cabin interior ...
Case IH launches the new Quadtrac series
This new Case IH Quadtrac series sets the industry benchmarks in terms of lugging power, traction, protecting the ground and fuel efficiency, apprecia...
Case IH extends round baler range
Harvesting green forage, silage and straw is subject to increasing harvest material prices, wider swath widths and tight time frames for working in th...
Improved support for McCormick users through acquisition
Farmers on the Llyn Peninsular and surrounding areas in North Wales will have easier access to the McCormick tractor parts and other after-sales servi...
New Knight-Bednar cultivators in action this autumn
The Power in Action and Tillage-Live events this autumn will give UK farmers their first opportunities to see the Czech-built Bednar cultivators, now ...
Fullwood appoints new milking machinery dealer on Isle of Man
UK based milking equipment manufacturer, Fullwood Limited, has announced the appointment of a new installation and service dealer based on the Isle of...
Bigger McCormick territory and new salesman for HJR Agri
A farm machinery business set up just five years ago is already expanding thanks to the standard of parts and service back-up it provides customers. ...
Fruit Focus welcomes to new Boomer 50 from New Holland
New Holland's brand new Boomer 50 compact tractor got a warm welcome both from the weather and visitors when it was introduced to this year's Fruit Fo...
New venture for McCormick tractors in Aberdeenshire
Two independent agricultural engineers hope that taking on a new tractor franchise for the first time will give a significant boost to their businesse...
Combine and Round Baler tour showcases New Holland technology
Farmers across the UK will be able to get to grips with the latest New Holland harvest technology during a debut tour of the newCX8080 Elevation combi...
Don't risk compromising machine performance by fitting budget tyres, warns Mitas
Replacing premium-brand tyres fitted by leading farm machinery manufacturers as original equipment with 'budget' alternatives will compromise performa...
New JCB wheeled agri loader launched at Cereals
A new version of the UK's most popular high performance wheeled loader is launched at the Cereals Event by JCB Agriculture to put greater productivity...
JCB 435S Agri sets new standards for agricultural loader
A new version of the UK's most popular high performance wheeled loader has been developed by JCB Agriculture to put greater productivity in the hands ...
New Holland tractors star in Top Gear tribute
Tractors built at New Holland's factory in Basildon, Essex, starred in a tribute to British manufacturing staged by BBC Two's 'Top Gear' team outside ...
World ploughing champ tyre goes to Mitas
Barbara Klaus, an Austrian driving a New Holland tractor mounted with Mitas tyres, took first place in the conventional ploughing world championship h...
Trelleborg launches new tyre solution for sugar cane applications
Trelleborg, global developer and supplier of tyres for the agricultural industry, has launched its 710/70R38 TM800 SugarCane specifically engineered f...
Case IH appoints new Harvesting Sales Manager
Case IH has appointed Robin McArd as Harvesting Sales Manager for the UK and ROI. In his new role Robin has responsibility for sales of Case IH combin...
Massey Ferguson set to launch MF 8700 tractor series
With Power Management generating up to 400hp, the new MF 8700 Tractor Series includes the most powerful tractors from Massey Ferguson ever built. S...
New Holland launches latest generation of combines
New Holland has launched the latest generation CX7000 and CX8000 Elevation super conventional combines. In just over a decade, over 10,000 CX combines...
Micron to showcase specialist horticultural sprayers
Micron Group, manufacturers of precision spraying equipment, will be exhibiting at the Four Oaks show on 3-4th September 2013. The company showcase it...
Agri-tech strategy 'does not go far enough', say engineers
The Institute of Agricultural Engineers have said the government's £160m Agri-tech strategy 'still has some way to go' before engineering is properly ...