Supermarkets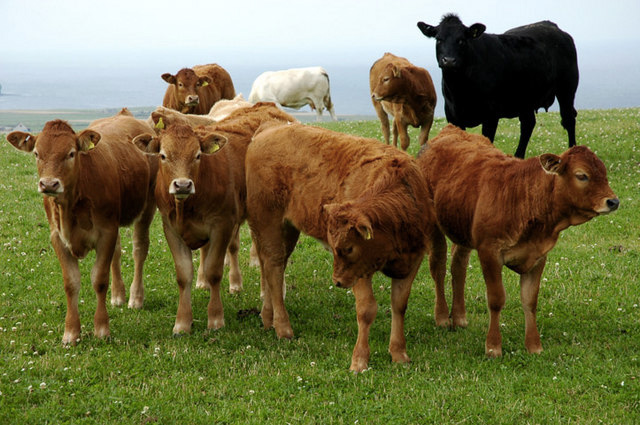 Tesco's commitment to British cheddar welcomed
Dairy UK welcomes Tesco's commitment to British cheddar cheese Dairy UK has welcomed Tesco's announcement that it is to increase the vol...
The Great Swapathon rip-off
Shoppers who want to cash in the £50 "swap" vouchers rolled out by the Government to encourage healthy lifestyles, need to spend more than d...
Tesco Christmas sales hindered by bad weather
Supermarket giant Tesco has reported modest UK sales growth over Christmas, saying it had been "hindered" by the severe winter weather. L...
Sainsbury's completes 'Best ever Christmas'
Best-ever Christmas, completes another strong quarter •Total sales for third quarter up 7.5 per cent (6.0 per cent excluding fuel) •Like-for-lik...
Arla Foods joins AFMP to cut CO2 emissions
In a drive to reduce carbon throughout its operations and support its ambition of being Closer to Nature, Arla Foods is the first dairy processor to i...
Asda's Focuses on Extra Special Cheese
The third installment of Asda's Extra Special Christmas TV campaign breaks on 6th December, this time featuring Somerset Vintage Cheddar made by...
Retailers and farmers look to squeeze the middle
A food retail expert tried to offer some reassurance to hard-pressed egg producers and other farmers involved in the poultry sector when he was questi...
Minister calls for more honest labelling
The Food Minister is urging other sectors to follow the good example set in the pig meat sector regarding country of original labelling (COOL). F...
Morrisons confirm free range for all own label eggs
The supermarket chain Morrisons has now confirmed that all of its own-label eggs are completely free range. In December last year the supermarket ...
Grocery ombudsman vote is major progress, says FUW
Ynys Môn (Anglesey) MP Albert Owen's Private Member's Bill calling for the appointment of a Grocery Market Ombudsman has made major progre...
Supermarket ombudsman should be priority for any Government
The creation of a supermarket ombudsman should be a priority for any Government which has consumers' best interests at heart, the NFU said today...
Extra security for Asda turkeys
One supplier of Christmas turkeys to leading supermarket, Asda, has put the birds under 24-hour guard. Traditional Norfolk Poultry, the major suppl...
Asda should confirm exactly what proportion of the fresh beef it sells is UK origin
Asda, which last week re-declared its commitment to the UK beef industry despite the most recent national Beef Watch survey confirming that only 42 pe...
Supermarkets urged to show commitment to British livestock farmers
Supermarkets should show their support for livestock farmers by ensuring they do all they can to stock British beef and lamb on their shelves, the NFU...
Volume of British beef on display in Asda stores continues to decline
Store visits conducted throughout October by a store auditing agency on behalf of EBLEX for its regular Beef Watch survey confirm that more pre-packed...
Supermarket meeting increases pressure on ministers
Calls for Government to create a Supermarket Ombudsman grew louder this week as local MP Andrew George hosted a Parliamentary symposium on the issue j...
Chorley MP reminded of need for grocery ombudsman
ASDA are preparing to set up a huge new store in the centre of Chorley, so it was a timely reminder for the town's Labour MP, Lindsay Hoyle, whe...
NFU president throws down the gauntlet to the supermarkets
NFU President Peter Kendall has challenged the supermarkets to grasp the nettle and back the introduction of an independent ombudsman before it'...
Asda and Sainsburys beef purchases hold down cattle prices across the UK
Figures produced by AHDB meat services that show exactly which supermarkets are most loyal to British beef, also confirm the grip that Anglo-Irish own...
Tesco labels milk with carbon footprint
The UK's largest retailer is the first to display the full carbon footprint on all its own brand milk (with the exception of organic milk). This...
Tesco to launch flagship show in Northern Ireland
Tesco are pledging their support for Northern Ireland's fantastic fayre by launching a new food and drink show this September. Tesco Taste North...
Supermarkets 'put a gloss on mediocrity' by claiming cheapest can also be best
Supermarkets are undermining the value of quality British food and drink by telling shoppers they can have the best at a rock-bottom price, according ...
Tesco reports first signs of organic recovery
UK demand for organic produce is starting to rise again giving growers hope that the recession hit market may be on the way to recovery. After the ...
Supermarket ombudsman proposal on track
The Chairman of the Competition Commission, Peter Freeman, met Andrew George, MP for St. Ives and Chair of the Grocery Market Action Group (GMAG) yest...
ASDA cuts carbon footprint of beef by over a third
ASDA has become the first British retailer to sell low carbon beef. As part of a ground-breaking programme to measure the carbon footprint of its meat...
Morrisons to help boost farming efficiency
Supermarket Morrisons is launching a research-focused farming programme in a bid to boost the efficiency and sustainability of British agriculture. ...
Waitrose Backs Future for Native Breeds
Native Breeds of cattle provide an excellent opportunity for livestock farming in this country, according to one of the UK's leading food retail...
Waitrose plants own vineyard
Waitrose has become the first retailer to plant its own vineyard and held a special ceremony at its Leckford Farm Estate in Hampshire on Friday 22nd M...
Enjoy the Taste of Scotland Returns to Glasgow
This year sees the fourth year of Tesco's Enjoy the Taste of Scotland event which promises to be even bigger and better than ever. Over 100 Sco...
Consumers and suppliers will benefit from Supermarket Ombusdman say NFU
The establishment of a supermarket ombudsman will benefit the whole supply chain – suppliers, retailers and most importantly consumers – and supermark...
Supermarket ombudsman is bad for customers says British Retail Consortium
Customers will be the ultimate losers from an expensive and unnecessary supermarket Ombudsman, said the British Retail Consortium (BRC). Reacting...
Tesco profits built by exploiting small farmers
Commenting on Tesco's announcement of its £3.13bn pre-tax profits, Liberal Democrat Shadow Environment Secretary, Tim Farron said: "While it&...
ASDA subsidise 'High Welfare Holstein semen
A 20% discount on semen from Cogent's 'High Welfare Holstein' bull Huddlestone Spooky will provide an additional incentive for ASDA ...
Leckford commences growing programme which should see historic varieties in shops within three years
In a bid to bring some of England's most historical apples back to life, Waitrose has embarked on a significant planting programme at its Leckfo...
The Co-operative adds premium apple juice to the grown by us range
The Co-operative has launched a new premium apple juice made from Cox's apples grown on its farm in Herefordshire. Truly Irresistible British...
British food disappearing from supermarket shelves
The percentage of meat, eggs, fruit and vegetables consumed in the UK which were produced domestically has fallen since 1997, information uncovered by...
ASDA takes further steps to boost calf potential
ASDA's DairyLink and BeefLink farmers will now find it cheaper and easier to rear new born calves, thanks to a series of discounts negotiated by...
Competition Commission must show its teeth to save supermarket suppliers
The CLA has called for a strengthened code of practice to protect the interests of suppliers and improve the relationship between supermarkets and the...
NFU congratulates Sainsburys relationship with dairy farmers
NFU President Peter Kendall has congratulated Sainsbury's and the farmers in its Dairy Development Group (SDDG) on their progress and achievemen...
Supermarket ombudsman can unlock the potential of rural food
Commenting after a fact-finding trip to the North West, Dr Charles Trotman, the driver behind the CLA's food chain policy, has repeated calls fo...
CLA fully behind MP's push to protect supermarket suppliers
The CLA was today (Thursday, 5 February) fully supporting MP Andrew George's push to protect British food producers from supermarkets pricing po...
Food supplies in jeopardy 'unless margins improve'
THE supermarkets rule the high streets – but they must work with their suppliers, one of Scotland's most influential farming officials has warne...
FUW slams supermarket price war
The Farmers' Union of Wales today repeated its demands for the Competition Commission to create an independent ombudsman to enforce a stronger c...
ASDA first supermarket to raise beef cattle limit to 36 months
ASDA, and its long standing beef supply chain partner Anglo Beef Processors (ABP), today Friday 9th January announced the supermarket has become the f...
Reducing post-harvest losses in lettuce
The protectant fungicide Signum has been shown to reduce post-harvest losses in lettuce and improve marketable yields as well as protecting the crop f...
Supermarkets to outline the benefits to farmers of joining a Producers' Club
Livestock farmers coming to the 2008 Royal Smithfield Christmas Fair, sponsored by Merial, will be given the opportunity to discover the benefits of j...
NFU Director General sends clear message to Tesco
NFU Director General, Richard Macdonald has today reinforced the NFU's continued support for the Tesco Sustainable Dairy Group, but has sent a c...
ASDA selects farming scholars to boost UK beef industry
Three ASDA beef suppliers from around the UK are celebrating after winning a place on the supermarket's inaugural Beef Link scholarship programm...
Helen Browning expansion at Tesco
The Helen Browning Organic Meat business is on the verge of a major expansion with Tesco, with new branded product listings and the launch of its new ...
Organic producer is all Wight
Matt Bowman currently holds a world record. He is the only Soil Association certified organic egg producer to be selling his eggs to Tesco. He is als...