Sheep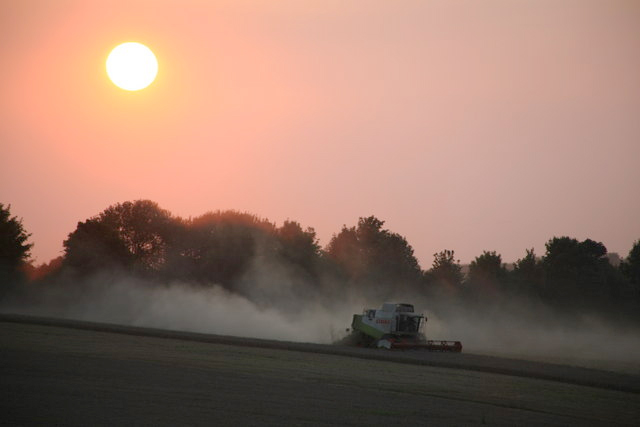 EU sheep tag legislation 'unworkable' say Scottish farmers
Scottish farmers have been at the European Court of Justice in Luxembourg supporting German farmers in their case challenging the rules that require t...
Lamb prices and Schmallenberg 'worrying farmers'
Adverse weather conditions and cheap imports are suppressing the domestic lamb market and ruining margins, according to the NFU. The union recently...
RSPCA has questions to answer over Ramsgate, says NFU
The publication of a report into the incidents that led to the deaths of over 40 sheep last year still leaves unanswered questions, the NFU said today...
More robust checks needed for imported meat
A more robust system is needed to ensure imported food meets British standards, according to Agrantec. Following the recent scandals over horsemeat...
EU farming unions 'must stand together' on lamb price
The impact of the fall in lamb prices is being felt by farmers across Europe and EU organisations must 'act as one to tackle it', the NFU has urged. ...
Schmallenberg figures grow as farmers wait on vaccine
New government figures have revealed the Schmallenberg virus has spread to more than 1,500 farms in the UK with the disease moving progressively north...
Schmallenberg vaccine proposed amid fresh fears
The Veterinary Medicines Directorate (VMD) has said it is considering an application by MSD Animal Health for its Scmallenberg virus vaccine Bovilis S...
Sheep sector confidence 'at rock bottom'
Livestock representatives from the UK farming unions have been meeting in London to discuss the on-going challenges facing the sheep industry. The...
Liver fluke 'increasing exponentially' as lambing approaches
Confirmed cases of liver fluke disease have been increasing exponentially and farmers are being warned to check ewe body condition as lambing season a...
Farmers opt for euro subsidy payment as sterling falls
As the UK economy continues to falter, UK farmers face another challenging year brought on by adverse weather conditions, soaring costs and a weak eur...
Environmental Stewardship derogations continue due to bad weather
Natural England will be continuing to make its Environmental Stewardship scheme derogations available due to recent wet weather and snowfall. They ...
Farm forecasts predict decline in profitability
Farmers in the UK have highlighted the importance of CAP after the industry suffered in the wettest year on record and other problems affecting farm p...
MEPs reject sheep EID cross compliance
The latest round of Common Agricultural Policy reform discussions has lead to the removal of electronic identification, or EIDs, from the cross-compli...
Farmgate price is 'great lamb robbery' says NFU
The National Farmers' Union has said it will 'do all it can' to help sheep farmers in the UK who are struggling with a collapse in the farmgate price ...
Tenfold increase in fluke with more to come, says NADIS
There has been a tenfold increase in acute liver fluke cases in sheep in the last quarter of 2012 compared to the same period in 2011, according to AH...
FUW stresses vigilance over sheep rustling
A number of sheep thefts have been reported in the Swansea area. According to the West Glamorgan Commoners' Association, seven of its members have los...
New system ups mill output by 25 per cent
A new process control and information system is streamlining production and boosting daily output by over 25 per cent at Ufac-UK's specialist livestoc...
Schmallenberg vaccine must be available, warn NFU
The National Farmers' Union has warned a vaccine must be available to help combat the spread of the Schmallenberg virus this year. Recent reports h...
Retailers need to back struggling UK lamb, says union
The National Sheep Association has claimed supermarkets are not stocking UK lamb as it is 'out of season' and instead opting for New Zealand meat. ...
FUW attacks Asda over lamb supplier switch
The Farmers' Union of Wales has criticised supermarket chain Asda for dropping a Welsh lamb processing plant from its list of suppliers. The union ...
Sainsbury's raises lamb price for farmers
Sainsbury's has pledged to increase the amount it pays for lamb until the end of February at more than 60p/kg above the market rate. The announceme...
Disease fears blight early lambing season
Recent reports have confirmed farmers' worries over a return of the Schmallenberg virus in sheep and cattle with figures indicating up to 60% loss bei...
Farmers losing £29 on every lamb sold, figures show
Farmers are losing £29 on average for every lamb they sell at market after new figures revealed farm gate prices have dropped by a fifth in the past y...
Farming groups warn of losses to liver fluke disease
Liver fluke is causing havoc in many parts of the UK, recent reports show. Peter Baber, Chairman of SCOPS (Sustainable Control Of Parasites in Shee...
Marginal Areas can Drive Farm Profitability
The Government and farmers must do more to unlock the potential of marginal areas in the UK, it has been claimed. Anaerobic digestion (AD) speciali...
Record year for Rugby Farmers Mart
A livestock market formed by 250 local farmers has brought the hammer down on its most successful year. The Rugby Farmers Mart (RFM) at Stoneleigh ...
Sheep sector must retain confidence, NFU warns
Confidence must be maintained within the sheep industry if it is to exploit global demand for British lamb, the National Farmers' Union has said today...
Defra warns of 2013 Schmallenberg return
The Department for Environment, Food and Rural Affairs (Defra) has warned the animal health sector that the Schmallenberg virus could return by 2013. ...
Fluke season is 'just as bad as expected'
Recent heavy rains across the UK have maintained the high risk of liver fluke in sheep and cattle, and SCOPS Chairman Peter Baber has stressed the nee...
Sheep scab to be a priority following inaugural conference
At the inaugural conference of the Sheep Health and Welfare Group (SHAWG) last week, a clear mandate was given to the group when the 224 attendees vot...
Limited sheep stocking numbers 'putting biodiversity at risk'
UK governments should acknowledge the importance of sheep in conservation management, the National Sheep Association (NSA) has suggested. Limited ...
Competition key to livestock success - LAA chairman
The newly appointed chairman of the Livestock Auctioneers Association says he is looking forward to working hard to ensure livestock producers will co...
Livestock producers are under pressure says NFU
Beef and sheep farming cost pressures mean that most average producers are still making a loss before the single payment, the NFU said today. Lives...
World record sheep dog price at Skipton
Robust trade for quality broken dogs, which averaged over £2,000, was once more evident at the autumn working sheep dog sale at Skipton Auction Mart, ...
Global droughts curb meat consumption
Global meat production rose to 297 million tons in 2011, an increase of 0.8 percent over 2010 levels, and is projected to reach 302 million tons by th...
Large-scale can be sustainable, but industry needs to address perception issues
Large-scale livestock farming can be sustainable, but the UK now needs to take a proactive approach to establish an evidence base and best practice st...
Schmallenberg case 'must be investigated to understand virus'
Following the discovery of the Schmallenberg virus in Dyfed, West Wales, earlier this week, there have been calls for a thorough and rapid investigati...
Census shows need for CAP payments
The latest agricultural census in Scotland highlights the need for continuing Common Agricultural Policy coupled payments. That was the message fr...
Learn from EID mistakes, European policy makers warned
European policy makers have been urged to 'learn from their mistakes' on the law governing the electronic tagging of sheep when implementing new rules...
Price volatility is not going away, livestock farmers warned
Livestock and dairy farmers have been warned to keep a close eye on the costs of production as input price volatility is 'here for the foreseeable fut...
What is the real cost of cheap food?
With increasing public awareness of animal welfare, how much more are people willing to pay for the happiness of the animals they eat? Innovative r...
MEP attempts to change EID rules welcomed
British MEPs have tabled amendments to the Common Agricultural Policy to relax rules governing sheep EID tags. Farming unions such as the NFU and ...
World feed prices continue to pressure producers
Adverse weather conditions in many parts of the World have caused prices for wheat and soya to rise rapidly in recent weeks, putting severe pressure o...
National Sheep Association appoints new communications officer
The National Sheep Association (NSA) has appointed Joanne Pugh as its new Senior Communications Officer. Pugh, who grew up on a livestock farm in ...
Schmallenberg virus circulating, say scientists
Schmallenberg virus could circulate across the UK after the virus has over-wintered according to results uncovered by the Royal Veterinary College and...
Proposed changes to stocktaking rules welcomed
The Accounting Council have decided to make "fair value" for biological assets optional rather than mandatory as the minutes of their July meeting hav...
Countess of Wessex opens new Wool Board offices
Staff and guests welcomed The Countess of Wessex as she officially opened the new British Wool Marketing Board offices on Canal Road, Bradford. Cha...
Kirkpatrick scores again in Scotland
Golden Shears and New Zealand shearing champion John Kirkpatrick has won his second scottish blackface Open title at the 20th Lochearnhead Shears in S...
British Wool Marketing Board's work to be showcased at the Great Yorkshire Show
Next month's Great Yorkshire Show, Harrogate, on July 10-12 will see the British Wool Marketing Board (BWMB) taking time to explain to wool producers ...
High sugar mixture provides boost for sheep systems
A new seeds mixture for extended grazing and comprising exclusively of the Aberystwyth-bred Aber High Sugar Grasses with a compatible white clover ble...