Renewable Energy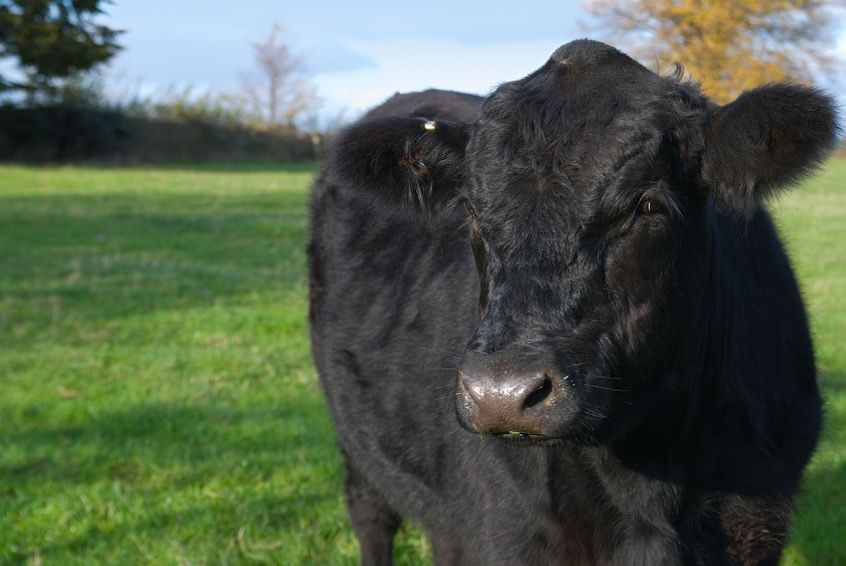 Labour to press Huhne on climate change
Labour will press the energy secretary Chris Huhne this afternoon for a firm commitment that his government is serious about tackling climate change b...
Food prices driven up by climate change, study shows
Undertaken by David Lobell (Stanford University), Wolfram Schlenker (Columbia University) and Justin Costa-Roberts (National Bureau of Economic Resear...
Solar so good for Kent farmers
In a recent report the UK farming industry has been shown to be responsible for 9% of greenhouse gas emissions. Farming is currently looking to cut it...
First EWT 500KW wind turbine in the UK
EWT, the Dutch manufacturer of Direct Drive wind turbines, will install their first DIRECTWIND 52 - 500kW wind turbine in Camelford, Cornwall. With th...
New green technology discussion group for West Midlands
A New Green Technology Discussion Group is to be launched in Staffordshire next week for West Midlands based businesses. A series of events, part fund...
Drax creates farms for testing and development of energy crops
Drax has become the first electricity generating company in the UK to create a farm dedicated to the testing and development of energy crops for use i...
Grant for green energy monitoring
Berkshire-based Farmex — the energy and control specialists — has won a £24,000 grant from the Technology Strategy Board to look at data collection fr...
Momentous Year Starts With a Bang As Gaia-Wind Launch Dedicated Monitoring System
World leading Small Wind turbine manufacturer today launched a revolution for turbine owners: the ability to monitor production from home, in car, or ...
Small Wind Turbines Information Revolution: Owners Can Now Manage Turbines from the Pub
World leading Small Wind turbine manufacturer Gaia-Wind today launched a revolution for turbine owners: the ability to monitor production from home, i...
Forestry Commission announces new grant
An important new grant has been announced by The Forestry Commission, magnified by the most recent announcement regarding the Renewable Heat Incentive...
Farmers to be rewarded for small scale green schemes
Environment Agency Wales and Farming Connect, the Welsh Assembly Government's support service for farmers, have joined forces again for the sec...
Act now to beat plans to cut solar energy incentives
Farmers and landowners who want to earn the best returns for generating electricity to act now before a government incentive programme is slashed this...
Energy departments decision on Feed-in Tariffs provides 'certainty'
The announcement by the Department of Energy and Climate Change (DECC) that the fast-track review of Feed in Tariffs (FiTs) will close on the 6th May ...
Agency to provide advice to help adapt to climate change
Additional funding for the Environment Agency to provide practical advice to help businesses, organisations and communities prepare for climate change...
Feed in Tariff proposals 'disastrous'
Mark Shorrock, chief executive of Low Carbon Solar, says: "The proposals on cuts in tariffs outlined in the Government's consultation a...
Farming research to unearth opportunities for renewable fertilisers
A new research project designed to benefit the new crop of farmers entering the agricultural sector across Great Britain has been launched by WRAP (Wa...
West Coast Energy hosts town planning President Richard Summers
Richard Summers visits wind developer's sustainable headquarters before the RTPI's Spring Conference Wales-based wind energy developer...
Renewable Heat Incentive welcome news for farmers
The Renewable Heat Incentive, announced by the Department for Energy and Climate Change yesterday, will provide some £860 million in financial support...
Minister opens state of the art turbine facilities
Production of small wind turbines moves from Denmark to central Glasgow - potential to provide up to 80 Jobs Enterprise Minister Jim Mather today f...
Review of Feed-in Tariffs
Two weeks ago the Department for Energy and Climate Change announced a Review of Feed-in Tariffs ( FITs) in an attempt to address growing fears that t...
Gaia-Wind Turbine has Energy Cashback Certificate
Gaia-Wind's leading edge 11KW turbine wind turbine has achieved Microgeneration Certification Scheme (MCS) accreditation. The turbine, designed...
Farmers switch back from solar to wind
Enquiries for medium sized wind turbines are increasing following the Government's announcement to review the Feed in Tariff (FIT) system. Th...
Campaign to save solar energy schemes
An urgent campaign called 'Power to Society' has been launched today by Low Carbon Solar following the Coalition Government's backtr...
New tool to help farmers adapt to climate change
A new initiative to advance the development of "climate smart" farming has been launched this week. The international sustainability organisation the ...
2.4m to help farmers access renewables
A major new fund to help the development of renewable energy schemes in rural Scotland was unveiled today by Richard Lochhead. The Rural Affairs Se...
Vigor Renewables drive ahead with 40 Windcrofts
Whilst the government has announced an impending review on larger scale solar PV developments and Feed-in Tariffs in general, one company continues to...
FIT review benefits Anareobic Digestion
The recently announced comprehensive Feed in Tariff (FIT) review will bring welcome news for farmers and others who are involved in the development of...
Dismay at feed in tariff review
The Solar Trade Association is dismayed at yesterday's announcement of an early review of the feed in tariff by DECC Minister Chris Huhne. It br...
Feed-in Tariff review for on-farm anaerobic digest
An emergency review of the Feed-in Tariff (FIT) for farm-based Anaerobic Digestion (AD) was announced by the Government. Campaigners have pushed f...
MCS accreditation for Countrywide
Leading rural supplier Countrywide has been awarded Microgeneration Scheme (MCS) accreditation for the supply and installation of renewable energy bio...
The AgriLamp range expands into broilers
LED lighting specialists, Glo lighting, today launches the AgriLamp™ 30W Dimmable Broiler Lamp designed specifically for the broiler segment of the po...
Yorkshire farmers get help saving money and carbon
Eight farms received a boost to their environmental performance recently when a total of £89,000 was awarded to help them run more efficiently. The fa...
Herefordshire farms go solar
Five farmers will be the first to receive their solar PV panels as 7Y Energy completes installations on their farms this month. After careful research...
Brown field sites are the key to solar energy
The introduction of government subsidies for the production of renewable energy has created a new cash crop in Britain's countryside - solar pow...
Lakes aim towards carbon neutral plant
The Lakes Free Range Egg Company aims to become the first UK carbon neutral, sustainable egg packing operation. The company is updating their operatio...
ADAS look for sites for UK's biggest Solar farm
ADAS partners with global Solar PV expert, Enfinity, to build biggest solar parks in the UK Leading UK agricultural and environmental consultancy, ...
Farmers urged to review on-farm energy needs
Industry experts have warned that the long term trend for energy prices looks set to rise by as much as 10 per cent over coming years. With increasing...
Salmond welcomes wave energy investment
First Minister Alex Salmond today officially opened the new offices of wave energy developer Aquamarine Power as the company took a major step towards...
Farmers offered free signs to protect environment
Farmers and land managers across England are being offered free signs to show they are protecting the environment and wildlife on their farms to suppo...
Turn vegetable oil to diesel using Biobot
Up until 2007, anyone producing biofuel has been required by law to pay duty of 28.35p on every litre. In addition, it was necessary to submit returns...
Ventus Green Energy win UK distribution rights
Ventus Green Energy, Scotland's fast growing Renewables company, has been appointed as sole UK distributor to New Zealand's leading wind t...
Ventus wins UK turbine distribution rights
Ventus Green Energy, Scotland's fast growing Renewables company, has been appointed as sole UK distributor to New Zealand's leading wind t...
Demand for wind generators strong in East Anglia
A Norfolk based firm is providing a new renewable energy option for landowners in the East of England. Windcrop was formed in 2009 after a year i...
Environment stewardship changes problematic - CLA
The CLA said the Government's decision to move all Environmental Stewardship agreements to a yearly cycle will delay payments and cause cash flo...
Couple plant trees on land roamed by hens
A couple whose sound environmental values drive their free range egg business are planting an orchard of apple trees on the land roamed by their hens ...
New research helps farmers reduce greenhouse gas
Jim Paice, Minister of State for Agriculture, today announced funding of £12.6 million, from Defra and the Devolved Administrations, to improve our un...
West coast energy enters Polish wind market
UK's leading onshore wind developer takes first step out of Britain Independent wind developer West Coast Energy has opened its first overse...
Trees aid flood fight back
A year after the worst floods in living memory caused devastation across the Lake District a major riverbank tree planting scheme is underway. Arou...
Solar farms - next big opportunity for landowners?
Cornwall approval puts potential solar farms in the spotlight - act now to avoid the log-jam as planning applications peak to take advantage of best F...
NFU to outline British progress on environment
NFU President Peter Kendall will tell a major European workshop how British farmers and growers are working to reduce emissions and mitigate against c...