Renewable Energy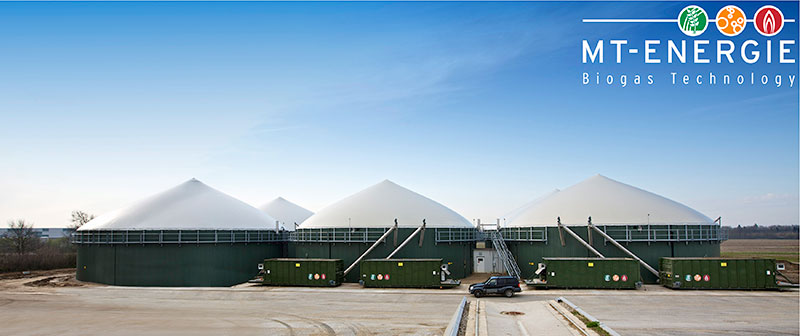 Farmers switch back from solar to wind
Enquiries for medium sized wind turbines are increasing following the Government's announcement to review the Feed in Tariff (FIT) system. Th...
Campaign to save solar energy schemes
An urgent campaign called 'Power to Society' has been launched today by Low Carbon Solar following the Coalition Government's backtr...
New tool to help farmers adapt to climate change
A new initiative to advance the development of "climate smart" farming has been launched this week. The international sustainability organisation the ...
2.4m to help farmers access renewables
A major new fund to help the development of renewable energy schemes in rural Scotland was unveiled today by Richard Lochhead. The Rural Affairs Se...
Vigor Renewables drive ahead with 40 Windcrofts
Whilst the government has announced an impending review on larger scale solar PV developments and Feed-in Tariffs in general, one company continues to...
FIT review benefits Anareobic Digestion
The recently announced comprehensive Feed in Tariff (FIT) review will bring welcome news for farmers and others who are involved in the development of...
Dismay at feed in tariff review
The Solar Trade Association is dismayed at yesterday's announcement of an early review of the feed in tariff by DECC Minister Chris Huhne. It br...
Feed-in Tariff review for on-farm anaerobic digest
An emergency review of the Feed-in Tariff (FIT) for farm-based Anaerobic Digestion (AD) was announced by the Government. Campaigners have pushed f...
MCS accreditation for Countrywide
Leading rural supplier Countrywide has been awarded Microgeneration Scheme (MCS) accreditation for the supply and installation of renewable energy bio...
The AgriLamp range expands into broilers
LED lighting specialists, Glo lighting, today launches the AgriLamp™ 30W Dimmable Broiler Lamp designed specifically for the broiler segment of the po...
Yorkshire farmers get help saving money and carbon
Eight farms received a boost to their environmental performance recently when a total of £89,000 was awarded to help them run more efficiently. The fa...
Herefordshire farms go solar
Five farmers will be the first to receive their solar PV panels as 7Y Energy completes installations on their farms this month. After careful research...
Brown field sites are the key to solar energy
The introduction of government subsidies for the production of renewable energy has created a new cash crop in Britain's countryside - solar pow...
Lakes aim towards carbon neutral plant
The Lakes Free Range Egg Company aims to become the first UK carbon neutral, sustainable egg packing operation. The company is updating their operatio...
ADAS look for sites for UK's biggest Solar farm
ADAS partners with global Solar PV expert, Enfinity, to build biggest solar parks in the UK Leading UK agricultural and environmental consultancy, ...
Farmers urged to review on-farm energy needs
Industry experts have warned that the long term trend for energy prices looks set to rise by as much as 10 per cent over coming years. With increasing...
Salmond welcomes wave energy investment
First Minister Alex Salmond today officially opened the new offices of wave energy developer Aquamarine Power as the company took a major step towards...
Farmers offered free signs to protect environment
Farmers and land managers across England are being offered free signs to show they are protecting the environment and wildlife on their farms to suppo...
Turn vegetable oil to diesel using Biobot
Up until 2007, anyone producing biofuel has been required by law to pay duty of 28.35p on every litre. In addition, it was necessary to submit returns...
Ventus Green Energy win UK distribution rights
Ventus Green Energy, Scotland's fast growing Renewables company, has been appointed as sole UK distributor to New Zealand's leading wind t...
Ventus wins UK turbine distribution rights
Ventus Green Energy, Scotland's fast growing Renewables company, has been appointed as sole UK distributor to New Zealand's leading wind t...
Demand for wind generators strong in East Anglia
A Norfolk based firm is providing a new renewable energy option for landowners in the East of England. Windcrop was formed in 2009 after a year i...
Environment stewardship changes problematic - CLA
The CLA said the Government's decision to move all Environmental Stewardship agreements to a yearly cycle will delay payments and cause cash flo...
Couple plant trees on land roamed by hens
A couple whose sound environmental values drive their free range egg business are planting an orchard of apple trees on the land roamed by their hens ...
New research helps farmers reduce greenhouse gas
Jim Paice, Minister of State for Agriculture, today announced funding of £12.6 million, from Defra and the Devolved Administrations, to improve our un...
West coast energy enters Polish wind market
UK's leading onshore wind developer takes first step out of Britain Independent wind developer West Coast Energy has opened its first overse...
Trees aid flood fight back
A year after the worst floods in living memory caused devastation across the Lake District a major riverbank tree planting scheme is underway. Arou...
Solar farms - next big opportunity for landowners?
Cornwall approval puts potential solar farms in the spotlight - act now to avoid the log-jam as planning applications peak to take advantage of best F...
NFU to outline British progress on environment
NFU President Peter Kendall will tell a major European workshop how British farmers and growers are working to reduce emissions and mitigate against c...
Concern over flood defence funding
The impact of reduced public funding for flood defences will demand a more innovative approach to managing flood risk, the Institution of Civil Engine...
Renewable heat incentive confirmed
The Chancellor George Osborne presented the much anticipated Government's spending review, which fixes spending budgets for each Government depa...
Renewable heat gets go-ahead
The Chancellor of the Exchequer today confirmed within the Spending Review that the £860m Renewable Heat Incentive, the first of its kind in the world...
Suppliers announced for pioneering solar project
A revolutionary solar project in Somerset is poised to bring £1.5m to £2m of investment into the county over the coming months, as the project owners ...
CLA relieved at government renewable heat offer
The CLA today expressed relief over the Government's offer of support for renewable heat by honouring the commitment for the Renewable Heat Ince...
PepsiCo unveil carbon reduction plans
PepsiCo UK and Ireland has today announced plans to cut carbon emissions and water usage across the farming of its core crops in the UK by 50% over th...
Delegation visit N Ireland to learn green energy
Pioneers in the recycling of organic effluents and sludges using short rotation willow coppice plantations, Rural Generation, are playing host this we...
Turbine sales soar in the north
FIVE years ago ex-army engineer, Alan Cameron, installed wind and solar power on his 36ft river cruiser, today he's taking a raft of orders for ...
BPI honoured with green award
Greenock based British Polythene Industries, Europe's largest recycler of polythene film, was announced last night (30 Sept) as the winner of th...
Companies looking for solar enerhy in Shropshire
The drive for renewable energy generation is leading power companies to survey south facing land in Shropshire for potential solar parks. Shaun Jo...
Flood summit focuses on shared approach
Environment Minister Richard Benyon met with insurers to discuss how best to ensure that insurance is widely available for homes at risk of flooding a...
Milk leaves low carbon footprint
Milk has emerged top of a scientific index, ranking drinks in terms of their environmental sustainability coupled with their nutritional value. C...
UK must prepare for 'unaviodable' climate change
Britain must prepare for the 'unavoidable' impacts of climate change as well as continuing to cut carbon emissions, Environment Secretary...
£500,000 innovation challenge to dairy industry
Carbon Trust and Dairy UK announce search for new energy efficient processes Up to £500,000 in co-funding is being offered to dairy producers, equ...
Testing time for woodland carbon assurance scheme
The Forestry Commission is about to test a new quality assurance scheme for tree planting projects designed to sequester carbon. The market for suc...
Responsibility deals will cut business waste
The Government wants to work with businesses to help them reduce their waste and increase recycling through voluntary responsibility deals, Environmen...
Home-grown biofuel best says CLA
The CLA urged the Government to guarantee biofuels imported from outside the UK meet the high environmental standards demanded from inside the UK. ...
Home-grown biofuel best, says CLA
The CLA have urged the Government to guarantee biofuels imported from outside the UK meet the high environmental standards demanded from inside the UK...
Biomass: An alternative to conventional heating?
With oil and gas prices continually rising, the heating of large residences and farms is becoming increasingly more expensive with people looking to a...
Biotechnology 'inevitable' says CLA
The state of the countryside half a century from now was the theme today (Saturday, 24 July 2010) of the CLA Deputy President's Debate at The CL...
Minister to launch greenhouse gas calculator
The impact of Environmental Stewardship (ES) schemes on a farm's greenhouse gas (GHG) balance can now be calculated after the enhancement of a t...