Renewable Energy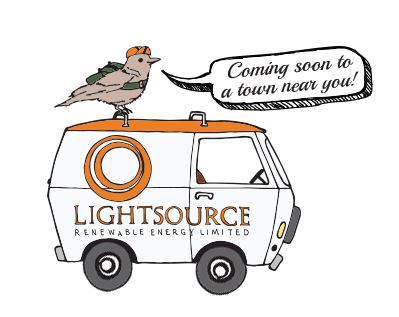 Paice gives message of support to Organic Conference
The 6th ORC Organic Producers' Conference at Aston University, Birmingham, opens today (Wednesday) with a strong message of support from Defra&r...
Government must lead by example in run-up to Rio+20
The Tory-led coalition's approach to mainstreaming sustainable development (SD) is failing to put the nation on a more sustainable footing, acco...
Cash for solar barns - deal or no deal?
Adverts offering earnings up to £20,000 a year for photovoltaic solar panels to be installed on the roof of a purpose built barn are highly tempting b...
SIAC re-emphasises need for durable turbines
SIAC Wind Energy has re-enforced the importance for wind turbines to be able to withstand high wind speeds, following revelations over the weekend tha...
CLA calls for an end to uncertainty for renewable energy
The CLA has called on the Government to end the uncertainty facing the renewable energy sector after a High Court decision ruled that changes to the F...
Government must show long-term commitment to renewables to re-build confidence
Confidence among farmers and other potential investors in renewable energy will only be re-built by consistent Government targets and sustained incent...
Bioenergy industry is vital for UK carbon targets
A strong, vibrant bioenergy sector that helps both producers and users contribute to carbon targets is vital for the UK, said the NFU today, following...
Feed in tariffs top agenda at Energy Now 2012 Expo
Despite recent changes to the level of Feed In tariffs for Solar PV, renewable energy remains one of the best choices for landowners and farmers looki...
Farmer insists that solar is still an investable opportunity
A Dorset Farmer is urging the farming industry to press ahead with investment in solar power despite Government cuts to the green subsidy or Feed-in T...
Environment Agency water report is common sense - NFU
Water issues raised in the Environment Agency's report on drought prospects over the next few months will come as no surprise to farmers, the NF...
Agriculture part of climate change solution
As the world tries to agree on its next steps towards managing climate change in Durban, South Africa, the NFU is working with others in the industry ...
Strong Sales Growth and Ambitious Plans Net Green Award for Gaia-Wind
Small wind turbine manufacturer Gaia-Wind Ltd has today won the prestigious Scottish Renewables Green Energy Award for business growth. The Award ...
Clean electricity plant powers up using anaerobic digestion
A pioneering clean energy plant using anaerobic digestion is being launched by local MP Simon Reevell. The 400kW capacity plant, at Clayton Hall Farm,...
UK Farmers To Benefit From RHI Scheme
Finally the RHI Scheme is open for applications. The scheme which gives commercial users of renewable energy derived heat, financial supports in accor...
Renewable Heat Incentive (RHI) opens for applications
From today, Monday 28 November 2011, the Renewable Heat Incentive (RHI) is open for applications from non-domestic generators allowing them to receive...
Biogas safety and standards demand attention
Landia says it and several other established pump and mixer manufacturers are seriously concerned about health and safety at biogas plants, which they...
Many Farmers Are Not Aware of New UK Government Supports for Biomass and Solar Energy
The RHI Scheme gives financial supports to non-domestic operations including farms, for the heat that they use from renewable sources, such as biomass...
Mast from classic racing yacht holds one of the keys to sustainable biofuels
The mast from a classic racing yacht and samples from a Forestry Commission breeding trial have played a key role in the search for sustainable biofue...
UK Parliaments approve Renewable Heat Incentive Scheme Regulations 2011
The regulations governing the Renewable Heat Incentive (RHI), the new Government financial incentive scheme worth '860m to promote the uptake of...
CBI criticises solar feed in tariff cut
In a speech about the UK's need for an industrial policy, the CBI's Director-General labelled the Government's unexpected decision l...
Gaia-Wind in Double Awards Triumph
Leading UK farm scale wind turbine manufacturer Gaia-Wind Ltd today announced a winning double: • Listed as one of the fastest growing "Cleant...
Gaia-Wind shows stability and growth in small wind turbine arena
Scottish wind turbine manufacturer Gaia-Wind Ltd today announced positive results based on continued sales growth and significant operational developm...
Government commitment to Renewables Obligation is a great relief
A comeback for bioenergy is being anticipated by the NFU under proposals announced by the government. The long-awaited review of renewable energy s...
Tariffs up for farm-scale AD but clouds loom again over solar
Progress could now be made on some on-farm AD projects following an announcement by the Department for Energy and Climate Change (DECC) on the promise...
Two month delay to renewables scheme is disappointing, says NFU
A two month delay to the planned launch of the Government's Renewable Heat Incentive (RHI) scheme is extremely disappointing, the NFU said today...
Farm solar panels shine through planning constraints
Planning permission and Listed Building consent has been granted for 260 solar photovoltaic (PV) panels at a farm in Linby, Nottinghamshire. The 60...
Delay warning for FiT rates
Saffery Champness has issued a warning of a likely delay in the publication by the Department of Energy and Climate Change (DECC) of the consultation ...
Solar farms - Are we being offered a good deal?
I am sure that many of our members have been approached with regard to installing solar panels on your farm to generate electricity. I have been appro...
Over one in three dairy farmers planning to invest in renewable energy
Research conducted by Barclays reveals that more than one in three (37 per cent) dairy farmers in England and Wales are planning to invest in renewabl...
Scotland gets to see which way the wind blows
With the debate about "Big Wind" farms, raging, the issues surrounding the "Small Wind" (agricultural level turbines), field have ...
Bananas and Sawmills Save the Planet
Mike Hillard owns a company called Tranquility Houses Ltd, in Stroud, Gloucestershire. In his eco-friendly home that costs only £60 to heat per annum,...
Renewable energy project cuts costs at animal feed mill
North Yorkshire company, Duncan Renewables, has completed one of the largest roof-mounted solar photovoltaic (PV) projects in the UK over the summer, ...
Enterprise Investment schemes and Venture Capital Trust powering renewable energy surge in farming
Farmers and landowners, being approached by an increasingly diverse range of energy companies, may well question how funding for renewable energy sche...
New business to tackle issues over red diesel following legislative changes
A County Durham business has been launched, to help users of red diesel keep their machinery in good order. Ian Currie of Fuel Guard, which is based a...
NFU praises renewable energy boost from solar power innovators
The NFU believes the first 16 large-scale solar farm projects, installed just days before the government deadline for incentives ran out, will contrib...
Countrywide Renewable Energy launches
Countrywide have announced the launch of a major new venture within their rural supply business that now gives the Company a prominent position in the...
Open days promote advantages of renewable energy
Investing in renewable energy could provide hard-pressed egg producers with an opportunity to ease their economic problems. Free range egg producer...
Banks establish 50 million fund for agricultural renewable energy
The agricultural industry has welcomed a new initiative by two of the UK's leading banks which will see '50 million made available to agri...
Rush to secure wind turbines as subsidy list slashed
Farmers, small business and home owners with plans to install small wind turbines have been left in limbo as the scheme which determines which turbine...
Fisher German part of NatWest & RBS valuation panel
Fisher German have been appointed as consultants to NatWest and Royal Bank of Scotland (RBS) to assist with due diligence reports and valuations for f...
Small wind turbine pioneer breaks 100,000 kilowatt barrier
Farm stables and stud owner Malcolm Bronte-Stewart has become the first Gaia-Wind turbine owner in the UK to generate more than 100kW of energy. Sinc...
Biogas plant for new dairy in Wiltshire
A new high-welfare dairy in Wiltshire will not only be producing milk efficiently, but also renewable electricity and heat for the local school and le...
European farmer attitudes to renewables
An in-depth annual survey of European farmers has indicated much greater interest and optimism for crops grown for renewable energy among German farme...
AD feedstock punishment can't halt Landia pumps on the farm
Pumps made by Landia are playing a vital role in the success of a new 20 to 50kW anaerobic digestion plant at a 1,100 acre mixed farm in Hampshire. ...
Somerset dairy farmer in hot water with solar system
Somerset organic dairy farmer Peter House is saving energy and cutting costs following the installation of a new solar thermal system at Dyke's ...
Gaia Wind Number One in American Small Turbine Survey
Glasgow based wind turbine company Gaia-Wind, has swept the board in the annual survey of US small wind turbine industry professionals. Less than a y...
Closure of bioethanol plant highlights security of export opportunities for UK soft wheats
With the recent news that Ensus have mothballed their bioethanol deliveries for the near future and with questions about the security of bio-ethanol m...
Reduce solar investment risk says CLA
The CLA today said the Government must take action to reduce the risk of investment for large-scale solar and anaerobic digestion projects following t...
Yorkshire farmers show interest in renewable energy
Renewable energy generation will become a standard source of income for many farmers in the not-too-distant future, including those in Yorkshire, SAC ...
Long way to go before a 'sustainable farming ladder'
The Tenant Farmers Association's National Chairman, Jeremy Walker will today tell the AGM of the RABI that we are still some way off from having...