Renewable Energy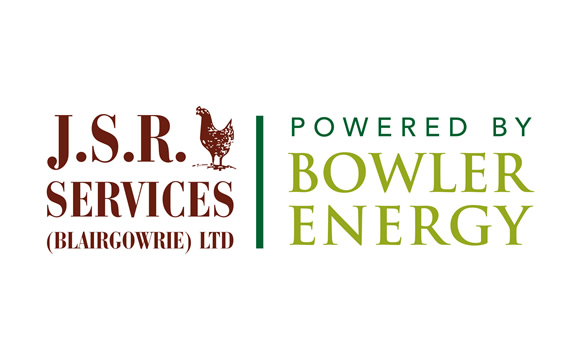 Government commitment to Renewables Obligation is a great relief
A comeback for bioenergy is being anticipated by the NFU under proposals announced by the government. The long-awaited review of renewable energy s...
Tariffs up for farm-scale AD but clouds loom again over solar
Progress could now be made on some on-farm AD projects following an announcement by the Department for Energy and Climate Change (DECC) on the promise...
Two month delay to renewables scheme is disappointing, says NFU
A two month delay to the planned launch of the Government's Renewable Heat Incentive (RHI) scheme is extremely disappointing, the NFU said today...
Farm solar panels shine through planning constraints
Planning permission and Listed Building consent has been granted for 260 solar photovoltaic (PV) panels at a farm in Linby, Nottinghamshire. The 60...
Delay warning for FiT rates
Saffery Champness has issued a warning of a likely delay in the publication by the Department of Energy and Climate Change (DECC) of the consultation ...
Solar farms - Are we being offered a good deal?
I am sure that many of our members have been approached with regard to installing solar panels on your farm to generate electricity. I have been appro...
Over one in three dairy farmers planning to invest in renewable energy
Research conducted by Barclays reveals that more than one in three (37 per cent) dairy farmers in England and Wales are planning to invest in renewabl...
Scotland gets to see which way the wind blows
With the debate about "Big Wind" farms, raging, the issues surrounding the "Small Wind" (agricultural level turbines), field have ...
Bananas and Sawmills Save the Planet
Mike Hillard owns a company called Tranquility Houses Ltd, in Stroud, Gloucestershire. In his eco-friendly home that costs only £60 to heat per annum,...
Renewable energy project cuts costs at animal feed mill
North Yorkshire company, Duncan Renewables, has completed one of the largest roof-mounted solar photovoltaic (PV) projects in the UK over the summer, ...
Enterprise Investment schemes and Venture Capital Trust powering renewable energy surge in farming
Farmers and landowners, being approached by an increasingly diverse range of energy companies, may well question how funding for renewable energy sche...
New business to tackle issues over red diesel following legislative changes
A County Durham business has been launched, to help users of red diesel keep their machinery in good order. Ian Currie of Fuel Guard, which is based a...
NFU praises renewable energy boost from solar power innovators
The NFU believes the first 16 large-scale solar farm projects, installed just days before the government deadline for incentives ran out, will contrib...
Countrywide Renewable Energy launches
Countrywide have announced the launch of a major new venture within their rural supply business that now gives the Company a prominent position in the...
Open days promote advantages of renewable energy
Investing in renewable energy could provide hard-pressed egg producers with an opportunity to ease their economic problems. Free range egg producer...
Banks establish 50 million fund for agricultural renewable energy
The agricultural industry has welcomed a new initiative by two of the UK's leading banks which will see '50 million made available to agri...
Rush to secure wind turbines as subsidy list slashed
Farmers, small business and home owners with plans to install small wind turbines have been left in limbo as the scheme which determines which turbine...
Fisher German part of NatWest & RBS valuation panel
Fisher German have been appointed as consultants to NatWest and Royal Bank of Scotland (RBS) to assist with due diligence reports and valuations for f...
Small wind turbine pioneer breaks 100,000 kilowatt barrier
Farm stables and stud owner Malcolm Bronte-Stewart has become the first Gaia-Wind turbine owner in the UK to generate more than 100kW of energy. Sinc...
Biogas plant for new dairy in Wiltshire
A new high-welfare dairy in Wiltshire will not only be producing milk efficiently, but also renewable electricity and heat for the local school and le...
European farmer attitudes to renewables
An in-depth annual survey of European farmers has indicated much greater interest and optimism for crops grown for renewable energy among German farme...
AD feedstock punishment can't halt Landia pumps on the farm
Pumps made by Landia are playing a vital role in the success of a new 20 to 50kW anaerobic digestion plant at a 1,100 acre mixed farm in Hampshire. ...
Somerset dairy farmer in hot water with solar system
Somerset organic dairy farmer Peter House is saving energy and cutting costs following the installation of a new solar thermal system at Dyke's ...
Gaia Wind Number One in American Small Turbine Survey
Glasgow based wind turbine company Gaia-Wind, has swept the board in the annual survey of US small wind turbine industry professionals. Less than a y...
Closure of bioethanol plant highlights security of export opportunities for UK soft wheats
With the recent news that Ensus have mothballed their bioethanol deliveries for the near future and with questions about the security of bio-ethanol m...
Reduce solar investment risk says CLA
The CLA today said the Government must take action to reduce the risk of investment for large-scale solar and anaerobic digestion projects following t...
Yorkshire farmers show interest in renewable energy
Renewable energy generation will become a standard source of income for many farmers in the not-too-distant future, including those in Yorkshire, SAC ...
Long way to go before a 'sustainable farming ladder'
The Tenant Farmers Association's National Chairman, Jeremy Walker will today tell the AGM of the RABI that we are still some way off from having...
Labour to press Huhne on climate change
Labour will press the energy secretary Chris Huhne this afternoon for a firm commitment that his government is serious about tackling climate change b...
Food prices driven up by climate change, study shows
Undertaken by David Lobell (Stanford University), Wolfram Schlenker (Columbia University) and Justin Costa-Roberts (National Bureau of Economic Resear...
Solar so good for Kent farmers
In a recent report the UK farming industry has been shown to be responsible for 9% of greenhouse gas emissions. Farming is currently looking to cut it...
First EWT 500KW wind turbine in the UK
EWT, the Dutch manufacturer of Direct Drive wind turbines, will install their first DIRECTWIND 52 - 500kW wind turbine in Camelford, Cornwall. With th...
New green technology discussion group for West Midlands
A New Green Technology Discussion Group is to be launched in Staffordshire next week for West Midlands based businesses. A series of events, part fund...
Drax creates farms for testing and development of energy crops
Drax has become the first electricity generating company in the UK to create a farm dedicated to the testing and development of energy crops for use i...
Grant for green energy monitoring
Berkshire-based Farmex — the energy and control specialists — has won a £24,000 grant from the Technology Strategy Board to look at data collection fr...
Momentous Year Starts With a Bang As Gaia-Wind Launch Dedicated Monitoring System
World leading Small Wind turbine manufacturer today launched a revolution for turbine owners: the ability to monitor production from home, in car, or ...
Small Wind Turbines Information Revolution: Owners Can Now Manage Turbines from the Pub
World leading Small Wind turbine manufacturer Gaia-Wind today launched a revolution for turbine owners: the ability to monitor production from home, i...
Forestry Commission announces new grant
An important new grant has been announced by The Forestry Commission, magnified by the most recent announcement regarding the Renewable Heat Incentive...
Farmers to be rewarded for small scale green schemes
Environment Agency Wales and Farming Connect, the Welsh Assembly Government's support service for farmers, have joined forces again for the sec...
Act now to beat plans to cut solar energy incentives
Farmers and landowners who want to earn the best returns for generating electricity to act now before a government incentive programme is slashed this...
Energy departments decision on Feed-in Tariffs provides 'certainty'
The announcement by the Department of Energy and Climate Change (DECC) that the fast-track review of Feed in Tariffs (FiTs) will close on the 6th May ...
Agency to provide advice to help adapt to climate change
Additional funding for the Environment Agency to provide practical advice to help businesses, organisations and communities prepare for climate change...
Feed in Tariff proposals 'disastrous'
Mark Shorrock, chief executive of Low Carbon Solar, says: "The proposals on cuts in tariffs outlined in the Government's consultation a...
Farming research to unearth opportunities for renewable fertilisers
A new research project designed to benefit the new crop of farmers entering the agricultural sector across Great Britain has been launched by WRAP (Wa...
West Coast Energy hosts town planning President Richard Summers
Richard Summers visits wind developer's sustainable headquarters before the RTPI's Spring Conference Wales-based wind energy developer...
Renewable Heat Incentive welcome news for farmers
The Renewable Heat Incentive, announced by the Department for Energy and Climate Change yesterday, will provide some £860 million in financial support...
Minister opens state of the art turbine facilities
Production of small wind turbines moves from Denmark to central Glasgow - potential to provide up to 80 Jobs Enterprise Minister Jim Mather today f...
Review of Feed-in Tariffs
Two weeks ago the Department for Energy and Climate Change announced a Review of Feed-in Tariffs ( FITs) in an attempt to address growing fears that t...
Gaia-Wind Turbine has Energy Cashback Certificate
Gaia-Wind's leading edge 11KW turbine wind turbine has achieved Microgeneration Certification Scheme (MCS) accreditation. The turbine, designed...
Farmers switch back from solar to wind
Enquiries for medium sized wind turbines are increasing following the Government's announcement to review the Feed in Tariff (FIT) system. Th...