Property News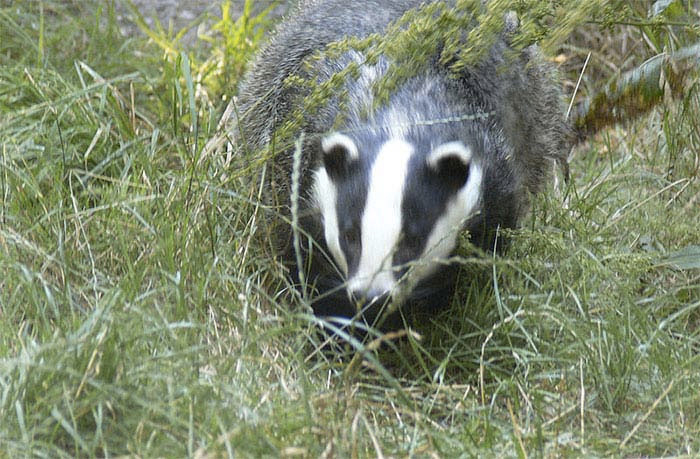 Government needs action on fly-tipping, Countryside Alliance warns
The Countryside Alliance has called on the government to address the 20% increase in fly-tipping incidents on public land last year. Local authorit...
Badger cull is legal as Trust loses appeal
The Court of Appeal has rejected the Badger Trust's appeal concerning the legality of the government's badger cull. The trust's appeal was based on...
UK farmland prices see 'substantial growth'
Prime arable land in the UK has seen a substantial year-on-year growth in prices of around 17.9%, according to a Q3 report. The average rate of gro...
HS2 uncertainty leaves farmers frustrated
Farmers are left frustrated as further work requested by Sir David Higgins has caused a delayed decision on the final route of HS2 Phase 2. The NFU...
Wetland is more valuable than arable, new study shows
New research has calculated that each hectare of land at Wicken Fen in Cambridgeshire is worth almost £130 more per year as wetland than as arable far...
Farmers 'a major target' for fraudsters
Farmers are being warned they are a major target for criminals trying to defraud them out of hundreds of thousands of pounds. Financial Fraud Action U...
NFU concerned over future rural cuts in letter to Chancellor
NFU President Meurig Raymond has written to Chancellor George Osborne outlining how he thinks agriculture would benefit from next year's budget. "A...
Ex-hurricane delivers record windfall for UK 'energy farmers'
The stormy tail end of ex-hurricane Gonzalo might have dampened the start of the week across the UK, but for many diversifying farmers the weather bro...
New badger culls are a 'miserable failure' as target missed
The pilot badger culls in Gloucestershire have 'failed to achieve even the minimum number of badgers to be shot,' and have been condemned as a 'misera...
Flooding video shows plight of farmers
A video of a farming couple from the Somerset Levels coming to terms with being flooded last winter highlights why the Government must urgently invest...
Court ruling on land sale 'encouraging for others'
In a recent appeal to the Upper Tribunal (Lands Chamber) over the issue of apportionment for Capital Gains Tax purposes, the Tribunal has found in fav...
Farmland 'outperforming major assets' as values increase further
The average value of farmland has increased by 12% so far in 2014, a 10-year increase second only to gold, according to new figures. The average va...
Is the country house market momentum slowing?
Over the past decade farmland values have risen 187% and annual price growth in the country house market has reached 4.7%, according to new figures pu...
New tax to consider when buying land
On 9 October, the Scottish Government announced the proposed rates for Land and Buildings Transaction Tax ("LBTT") and Scottish Landfill Tax. LBTT ...
Government 'not recognising landowner concerns' over fracking developments
The Country Land and Business Association has written to Energy Minister Mathew Hancock expressing their concern that the government is failing to rec...
More land needed as UK's growing population is 'perfect storm'
By 2030 the UK will need the equivalent of 7 million more hectares of land to support its growing population, according to Agri-Tech Director Dr Belin...
Confusion over Green Belt perpetuates housing crisis, says CLA
The CLA, which represents landowners, farmers and rural businesses, has said the Government's continued practice of associating the Green Belt with en...
Think twice over sky lanterns, CLA urges
The CLA, which represents landowners, farmers and rural businesses, has backed a call by National Parks England to ban sky lanterns. National Park...
Norfolk gamekeeper convicted for illegally poisoning birds
Natural England have welcomed the conviction of a Norfolk gamekeeper for illegally poisoning 11 birds of prey on an estate in 2013. Allen Lambert, ...
Half of homes with planning permission 'have yet to be built'
While 238,000 homes received planning permission last year, only 129,000 units actually started construction in the same period, according to figures ...
Welsh government upland proposals flawed, NFU says
NFU Cymru President Stephen James has expressed deep disappointment at the recent announcement by Deputy Minister for Farming and Food, Rebecca Evans ...
Property investors warned over HMRC levy
Property investors are being warned to be aware of an apparent push by HMRC to levy class 2 National Insurance contributions on rented property income...
Who picks up the pieces if fracking causes damage? asks CLA
The consultation response from the Department of Energy and Climate Change (DECC) on fracking fails to properly tackle the issue of long-term liabilit...
Grazers return to nature reserve
For the first time in many years cattle are roaming the heathland landscape of one of south Devon's top nature reserves. Bovey Heathfield nature r...
Build on brownfield land, CPRE urges
The government should do more to protect green spaces by facilitating house building on brownfield land, according to Campaign to Protect Rural Englan...
NFU spells out priorities ahead of 2015 General Election
A Government that understands farm businesses, wants agriculture to grow and has the policies that send the right signals to farmers, are the key mess...
HS2 addressing landowners concerns 'too late' - CLA
HS2 Ltd has attempted to address the concerns of landowners affected by the rail link by releasing revised plans of the proposed route. The Country...
Raymond to chair meeting on farmers affected by HS2
NFU President Meurig Raymond is chairing a meeting at NFU HQ on Friday for farmers affected by HS2 who have lodged a petition with the HS2 Select Comm...
Winter is coming: British weather set to become more unsettled
British winters are becoming increasingly volatile due to extreme variations in pressure over the North Atlantic according to scientists from the Univ...
Planning loophole causing glut of house building in the countryside
A new research paper from the Campaign to Protect Rural England (CPRE) published today shows that steep targets for the amount of land councils must a...
CLA attacks Clegg over coastal access
It was "extraordinary in a time of austerity" for the Government to plan to spend millions speeding up the coastal access process when most of the coa...
UK-wide interest in former dairy farm with a £2m price guide
Auctioneers Halls are reporting UK-wide interest in a beautifully situated, 161-acre former Shropshire dairy farm that is to be sold by public auction...
Court rules against anti-fracking protestors
No future anti-fracking demonstrations will be able to take place on farmland in Lancashire following a hearing at Manchester High Court. HHJ Hodg...
NFU urged Welsh Government over fly-tipping
NFU Cymru has welcomed the commitment from Welsh Government to tackle the issue of fly-tipping in its draft Strategy 'A Fly-tipping Free Wales'. In...
Livestock rustling boosts rise in cost of rural crime
The cost of rural theft rose in the UK in 2013, according to NFU Mutual. The results of the insurer's 2014 Rural Crime Survey show the value of items ...
Local knowledge critical to future water level management in Welsh lowlands
Natural Resources Wales (NRW)' Report, launched recently, is the first of its kind in Wales looking at the work authorities are conducting across Wale...
Farmers reminded of dangers of rail line crossings
With the re-opening of the Cambrian rail line between Harlech and Pwllheli to engineering trains earlier this month, which is to be followed shortly b...
Bill amendment aims to increase cycling rates
Six national organisations are today proposing an amendment to the Infrastructure Bill, which would arrest the decline in funding for healthy every da...
£30 million project set to reduce flood risk in Kent
More than 1,400 properties between Camber and Lydd will benefit as work begins on the Broomhill Sands Coastal Defence Scheme in Kent. The Environme...
Code of Practice effectively bans sky lanterns, CLA says
A new code of practice intended to ensure the responsible sale and safe use of sky lanterns fails to address the fact that lanterns carrying naked fla...
Government not respecting property rights over fracking, says CLA
The CLA has accused the Government of having too little regard for property rights and long-term liabilities to meet the demands of energy industry in...
Demand for arable land driving up farmland prices
Strong demand for arable land is fuelling the increase in farmland prices across the UK, according to estate agents Halls. Peter Willcock made the ...
Farmers warned after spate of farm fires
Farmers are being encouraged to be safe and vigilant as 25 farm fires have been reported in five weeks in Shropshire. The causes of the fires inclu...
Big judging weekend for starter farm tenants
This weekend coming four of Forestry Commission Scotland's starter farm tenants will be taking centre stage and judging on the agricultural circuit. ...
Farm accommodation 'could be affected by latest tax proposals'
The Office for Tax Simplification (OTS) has just published its final review of employee benefits. The OTS gives independent advice to Government on s...
Former dairy farm up for auction with £2m price guide
A beautifully situated 161-acre former Shropshire dairy farm with a five bedroomed farmhouse, extensive farm buildings and planning consent for three ...
AMC eases lending to diversified businesses
A change in the way the Agricultural Mortgage Corporation (AMC) considers loan proposals from landed estates is set to significantly improve the abili...
Farmers optimistic about expansion despite price falls
The majority of farmers are optimistic about future growth and are planning for expansion where possible, according to the second in a series of agric...
Landowner seeks landmark ruling in case of concealed development
A Winchester based fish farmer is challenging an Inspector's decision in a case which surrounds the landmark Supreme Court ruling in Welwyn Hatfield. ...
Upward forecast for UK farmland this year
Capital growth during the first half of the year has been strong for farmland, especially for the best quality and has exceeded our expectations. The ...