Poultry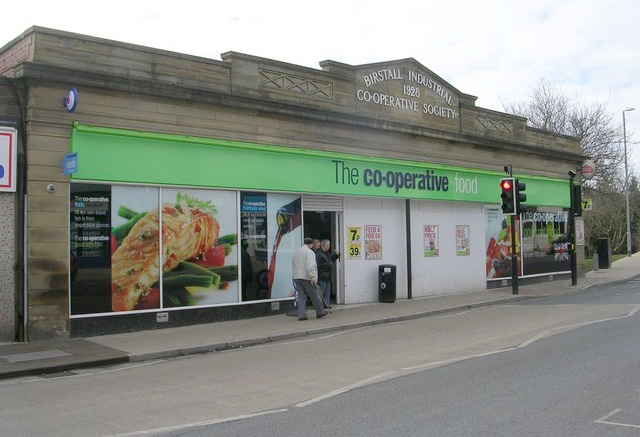 Tesco attempting to smash egg producers
IFA National Poultry Committee Chairman Alo Mohan has said Tesco's recent change in pricing strategy on eggs is clear evidence of the multinatio...
British Lion eggs crack microwave cooking
A new campaign to promote cooking eggs in the microwave is being launched by British Lion eggs as students prepare for a new term at university. An...
Consumers warned about imported eggs
Consumers are being urged to avoid imported eggs after research discovered high levels of pollutants in free range eggs produced in Taiwan. Both BF...
Funding cut for Sea Eagles plan
Government cuts have brought welcome news for free range egg producers in East Anglia, with the announcement that Natural England has cut funding for ...
Grants help Scottish producers meet regulations
The Scottish Government has handed out substantial grants to egg producers under the Scottish Rural Development Programme. And although the grants ...
Are you still fed up?
In the August 2009 edition of The Ranger, I wrote a detailed article (ARE YOU FED UP?) on what to do if you think that there has been a problem with t...
Irish Funding creates unfair disadvantage
Egg producers in Northern Ireland fear that Government grants for their counterparts across the border in the Irish Republic could put them at a disad...
Demand for 'genuinely better' Christmas turkeys
Renewed confidence in the traditional Christmas turkey market has led to increased poult sales this year, reports FarmGate Hatcheries, one of the lead...
Call for new laws to protect broiler chickens
The RSPCA is calling on the poultry industry and the EU commission to take urgent action to address fast-growing broiler chickens' welfare probl...
New product restores electrolyte balance in stress
High temperatures can put poultry, including game birds, under great stress, increasing respiration rates and resulting in loss of body fluids. Water...
Gamebird code a 'victory' say CLA
The CLA has welcomed the Government's redrafted "Code of Practice for the Welfare of Gamebirds Reared for Sporting Purposes", laid before Parlia...
Aviagen opens new hatchery in Russia
Aviagen, the world's largest poultry breeding company, has opened a new $10 million state-of-the-art hatchery in Yasnogorsk, situated in the Tul...
DEFRA acts on chicken welfare
DEFRA has announced that chickens that are reared for meat in the UK (known as broiler chickens) must be stocked at the 2007 EU Directive's lowe...
NFU outline opposition to Mercosur trade talks
The President of the NFU Peter Kendall and the President of the IFA John Bryan have outlined their strong reservations about the reopening of EU - Mer...
IB QX – the new kid on the block
Infectious Bronchitis (IB) is one of those viruses that likes to keep one step ahead of your birds, their vaccination programme and the boffins making...
Egg packers react to market conditions
Some major packing companies have stopped taking on new producers because of the increased volume of egg on the market. British Free Range Egg Produc...
EU urged to act to avoid organic pullet shortage
Organic egg producers could face a shortage of pullets unless EU leaders reach an early decision on new regulations to be applied from January 2012. ...
English perching interpretation ruling by EU
Free range egg producers in England and Wales could be forced to spend money on converting their hen houses if the European Commission manages to forc...
Secretts deal for watercress duck eggs
Waterercress Lane duck eggs are now available to more than 350 of the best London restaurants and gastro-pubs via Secretts Direct, the fruit and veg s...
Expert offers advice on egg shell quality
Delegates from the poultry industry were invited to share the knowledge of one of the industry's most respected figures, Professor Sally Solomon...
New venture targets innovations for the food chain
A company to bring innovative technology to the food chain from other industries has been set up by two widely experienced entrepreneurs in the global...
New appointments for UK pig and poultry sectors
Two new appointments have been made by Pfizer Animal Health for the pig and poultry industries — Ifor Phillips becoming one of two key account manager...
Ross focuses on broiler performance
The fifth annual Ross Distributor Customer Focus Team (DCFT) meeting, involving distributors and Grandparent customers from Turkey, the Middle East an...
Secure contract before investment as packers close books
The future continues to look bright for free range eggs. Free range could account for as much as 50 per cent of production by the end of this year and...
Absolute honesty needed in the labelling of pork products
A call for more honesty in the marketing of pork and bacon, to safeguard the on-farm progress made in pig welfare, has been made by Nigel Woolfenden, ...
10,000 dose IBD vaccine for poultry
AviPro IBD Xtreme — Lohmann Animal Health's vaccine against infectious bursal disease in poultry — is now available in 10,000 dose vials in the ...
Prizes worth over £5000 in Pfizer Trainee Awards for 2010
Trainees in the pig and poultry industries have the opportunity to compete for more than £5000 worth of prizes in the 2010 Pfizer Trainee of the Year ...
Consumers want to see British eggs on the menu
New research* has shown that more than 60% of consumers want the country of origin of eggs to be highlighted on the menu. The research, which was u...
Broiler producers 'missing out on profitability'
The emphasis on improving efficiency and bird uniformity in the modern high yielding broiler will be featured by Cobb Europe on its exhibit at the Bri...
Loriies play part in consumer awareness
Feed compounder, ABN has started installing new signage across its entire fleet of lorries in a bid to encourage more British meat products into the c...
Easier to become a KellyBronze Farmer — to feature at show
The new format for the KellyBronze franchise scheme will be featured by Kelly Turkeys on its exhibit at the British Pig & Poultry Fair at Stoneleigh, ...
British Pig and Poultry Fair 2010: It's all about you...
Visitors to this year's British Pig & Poultry Fair will experience a continuation of the journey started two years ago by leading monogastric an...
Morrisons confirm free range for all own label eggs
The supermarket chain Morrisons has now confirmed that all of its own-label eggs are completely free range. In December last year the supermarket ...
Red tape reduction thanks to new research by NFU and BPC on broiler emissions
How much ammonia does a chicken produce?A new review of research commissioned by the NFU and the British Poultry Council has shown it is about 32 per ...
Duck eggs get quality logo
Since its reintroduction in 1998, the Lion quality mark for eggs has successfully repaired the damage caused to eggs' reputation by misguided as...
Freedom Food assessment vital before increasing stocking density
The first Freedom Food producers have already taken advantage of the RSPCA's acceptance of increased external stocking densities – and early ind...
Late salmonella tests lead to fines as NCP regulations are enforced
Egg producers could face dire consequences if they are only slightly late with one of their National Control Programme salmonella tests. Some producer...
Margaret Thatcher faced election on an egg
There was a time when we were all exhorted to 'go to work on an egg.' Well we now know that the woman who became arguably Britain's ...
Free Range stocking density derogation to end on 1st January 2012
The British Free Range Egg Producers Association is warning longstanding producers that they need to plan for a reduction in internal stocking density...
Huge turnout for Severn Valley Discussion Group
Seventy poultry farmers and tradespeople braved the snow for the Severn Valley Discussion Group's first meeting of the year, which featured gues...
Goose eggs on target for Easter — despite wintry weather
The hard winter that has delayed the arrival of spring blossoms hasn't held back mother goose — and prospects are that there will be more goose ...
Strong status quo retained in NFU poultry board elections
The NFU held its poultry board elections this week to elect the national board chairman and vice chairmen for eggs, turkeys and broilers. Charles...
Prison sentence for 'Heart of England' egg fraudster
The so called "Heart of England Eggs fraud trial" has been concluded today at Worcester Crown Court.‪ Keith Owen pleaded guilty to three counts ...
EU say no to Polish cage ban delay
EU agriculture ministers have rejected a request from Poland to delay the implementation of the ban on conventional laying cages. The ban is due to ...
EU say no to Polish request for cage ban delay
EU agriculture ministers have rejected a request from Poland to delay the implementation of the ban on conventional laying cages. The ban is due to ...
Slimmers get the Eggs Factor
Thousands of slimmers will be egged on to cook up their best efforts this Easter as British Lion eggs launches a new competition to find the UK'...
NFU applauds less red tape and reduced costs in scheme for pig and poultry producers
The NFU and the Environment Agency have launched a new initiative to cut red tape and reduce costs for farmers. The farm assurance scheme for pig and ...
Egg producer engages with Welsh rugby stars to launch 'The Full Team'
Freedom Eggs, the specialist free-range egg company based in South Wales, has joined together with the Welsh Rugby Union to launch 'The Full Tea...
Irish salmonella outbreak traced to rare strain
The Food Safety Authority of Ireland (FSAI) says a total of six people have been taken ill in the Irish outbreak of salmonella. The FSAI has confi...
Cage ban will not lead to increase in salmonella
Scientists who have been studying the impact of different egg production systems on the incidence of salmonella say that the move away from convention...