Poultry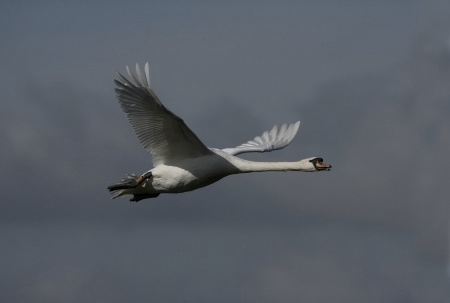 H5 avian influenza confirmed in Washington State
A pathogenic H5 avian influenza has been discovered in wild birds in Whatcom County, Washington. Two separate virus strains were identified: HPAI H...
Avian flu to 'shake up' 2015 poultry trade
Global issues such as avian flu and trade restrictions remain on the horizon for 2015 and will have a big impact on global poultry trade. Regions a...
UK farmer confidence falling, according to new survey
Falling farmgate prices and market price volatility have contributed to a drop in farmer confidence, a new survey by the NFU has revealed. After th...
Egg producers feed costs rising again after series of monthly falls
An unexpected jump in the price of feed has hit egg producers' finances after a series of falls in feed costs had taken some of the pressure off farm ...
Christmas turkey 'drive-through' at Essex farm through the night
People finding it difficult to fit everything in before Christmas can take advantage of a 24-hour drive-through introduced this year by leading produc...
Association elects new chairman
The British Free Range Egg Producers' Association (BFREPA) has a new chairman, following the election of Myles Thomas to the association's top positio...
Association calls for decisive lockdowns in future AI outbreaks
Leading figures in the free range egg industry want the United Kingdom to take much more deci-sive action against avian influenza outbreaks. They r...
Lincolnshire chicken plant reconstruction 'deeply depressing', says animal group
The reconstruction of two farms which, last year, were destroyed by a tidal surge and led to the deaths of 700,000 chickens has been described as 'dee...
70% of chicken tests positive for campylobacter, FSA announces
70% of chickens tested positive for the presence of campylobacter, the Food Standards Agency has today announced. The cumulative results from the f...
Vets welcome Defra avian flu publication
Wild birds are one possible source of the H5N8 avian flu outbreak in East Yorkshire. That is why Defra are advising poultry keepers to follow good pra...
Restrictions lifted in Yorkshire AI zone
Movement licences were set to be issued to egg producers in the Yorkshire avian influenza zone today as authorities confirmed that there had been no n...
Poultry producers urged to remain vigilant
Poultry producers have been urged to remain vigilant following a case of avian influenza discovered at a duck farm in Yorkshire, the NFU have said. ...
Cull starts at AI infected duck breeding unit
Test results show that the avian influenza that has broken out in Yorkshire is the same strain as the one involved in outbreaks in Germany and the Net...
AI outbreak in duck breeders confirmed as H5N8
Test results show that the avian influenza that has broken out in Yorkshire is the same strain as the one involved in outbreaks in Germany and the Net...
Bird flu reported on Yorkshire duck farm
An outbreak of bird flu has been confirmed today by Defra on a British duck breeding farm. The Department for Environment, Food and Rural Affairs (...
Bird flu reported on German farm
A highly pathogenic strain of bird flu, previously unreported in Europe, has been detected in Germany, according to the World Organisation for Animal ...
Freedom Food cover changes to include more flocks
A welfare standard extending the requirement for range cover to all laying flocks has now been introduced by the RSPCA. A requirement by Freedom Fo...
British Free Range Egg Producers Association submits evidence to APPG
MPs looking into the pig and poultry sectors have been taking evidence from representatives of the United Kingdom's egg industry during a series of me...
A series of challenges for new BFREPA chairman
When the Ranger visited Myles Thomas he was less than two months away from becoming chairman of BFREPA and only six weeks ago he had placed a flock in...
'Extremely worrying times' ahead for farmers, says NFU
With farmers facing significant challenges heading into the winter, the Government is being urged to come forward with proposals for how they intend t...
Radiant barrier benefits now spanning the globe
New orders from Uganda and Fiji bring to 16 the number of countries now adopting the energy-efficient lining Valéron AVA to improve poultry house envi...
Health expert tells consumers to 'Eat as many eggs as you want'
Eat as many eggs as you want! That is the advice of a health expert who has just revealed initial findings from a study into the impact of egg consump...
Family team scoops up major national win
Lincolnshire family business, LJ Fairburn & Son has beaten major corporates to the top spot to be crowned winner of the IGD Business Transformation Aw...
EU warns UK on egg cascading
The process of cascading eggs occurs when egg packers have too much of one production method of egg and then place that egg into packs of another prod...
Love Free Range Eggs campaign asks 'how do you like your eggs?'
Free range egg farmers are urging the public to scramble, poach and boil their way through British Egg Week 2014. The mighty egg is being celebrat...
Are the lights going out on colony egg?
With sales of free range outstripping those of other production methods, one producer is now clearing out the enriched cages installed just two years ...
Egg producers promote a million reasons to choose free range!
The British Free Range Egg Producers Association (BFREPA) have launched public-facing campaign to publicise the many benefits of free range eggs with ...
UK innovation grant for genome project with the Roslin Institute
A joint project by Cobb Europe and the Roslin Institute in Scotland has been awarded a grant of almost £650,000 (US$ 1.07 million) from the UK's innov...
NFU spells out priorities ahead of 2015 General Election
A Government that understands farm businesses, wants agriculture to grow and has the policies that send the right signals to farmers, are the key mess...
Russian ban won't derail bullish poultry market, report says
The global outlook for the poultry industry is bullish for the remainder of 2014 and poultry meat prices will not be derailed by the Russian ban on ag...
Scottish farmer fears for his egg business on independence
One of Scotland's biggest farmers has expressed trade fears over Scottish independence. Glenrath Farms chairman John Campbell says he fears for the...
Buy British message as study highlights UK salmonella success
A new scientific study has highlighted the success of attempts to reduce salmonella infection in the United Kingdom. A team led by by an epidemiolo...
German supermarkets demand return to GMO-free poultry
Germany's top supermarkets have delivered a blow to the biotech industry by forcing the German poultry industry to return to the use of non-GMO feed. ...
Loss of Scottish free range contracts a 'devastating blow'
The Scottish chicken industry has been dealt another damaging blow as all four free range producers contracted to Hook 2 Sisters, the dominant process...
Scientist issue egg shelf life warning
Scientists have warned the European Union that extending the shelf life of eggs could significantly increase the risk to the public from salmonella. ...
Spy in the bag - Laying hen nutrition
Ever wondered what's in your hens feed but were too afraid to ask? In this article Zoe Kay helps producers understand what their birds are eating and ...
Can 100% organic diets work for poultry?
Jason Gittins, ADAS Organic diets for poultry may need to be formulated without any non-organic materials in future. This has focused attention on...
UK experts to provide scientific evidence in Australian free range trial
Australian competition authorities are seeking expert opinion from the United Kingdom in a case they are pursuing against egg producers in Western Aus...
Farmer takes a quack at duck eggs... from drakes?
'Waddle you do' when your ducks aren't laying eggs. I suppose the first thing you do is check that they can lay eggs? One UK farmer came a cropper whe...
NFU urge lobbying over beak trim review
The EU Council Directive on the Welfare of Laying Hens permits member states to authorise beak tipping in order to prevent feather pecking and canniba...
Landia say that right pumps and right maintenance are a must
Alleged hygiene failings in the poultry industry that have seen three of the UK's leading supermarkets launch emergency investigations into their chic...
Noble Foods merger deal with Manton's cleared by Competition and Markets Authority
United Kingdom competition authorities have cleared the takeover of Manton's egg processing plants by Noble Foods. The deal was called in by the Co...
Contract finishing offers way into pigs
Over 100 visitors to an open day on a Suffolk farm learned how contract finishing has given an enterprising young man a kick-start back into pig farmi...
First IBQX vaccine for the UK and Irish poultry industry
Zoetis today announced the availability in the UK and Ireland of the first specific vaccine against the QX strain of the infectious bronchitis virus —...
Unmasking the packer price!
Free range egg producers are being invited to help create a new monthly comparison guide that will detail the best and worst packer prices currently a...
US Thanksgiving next big challenge for KellyBronze turkey
The purchase of a farm in Virginia to scale up production of KellyBronze turkeys for the US Thanksgiving market was announced by Paul Kelly at a 30th ...
Free-range farmer tours Europe, calling for honest labelling
From August 1st, Devon broiler farmer's daughter, Tamsin French, will dress as a chicken called 'Rosa', and embark on a 39-day tour of the European Un...
EU agrees extension to derogation for organic pullets and feed
A European Union committee has finally acted to avoid a crisis by agreeing to an extension to the derogation covering organic pullets and feed. It ...
Global poultry prices are taking off in Q2
Global poultry prices are taking off in Q2, according to Rabobank's Poultry Quarterly Q2: Prices Taking Off report. This bullishness is driven by rela...
Royal Welsh Show venue for Woman farmer of the Year
Next month's Royal Welsh Show will be the venue for the final of one of Wales' most prestigious farming titles – NFU Cymru / Principality Building Soc...