Organic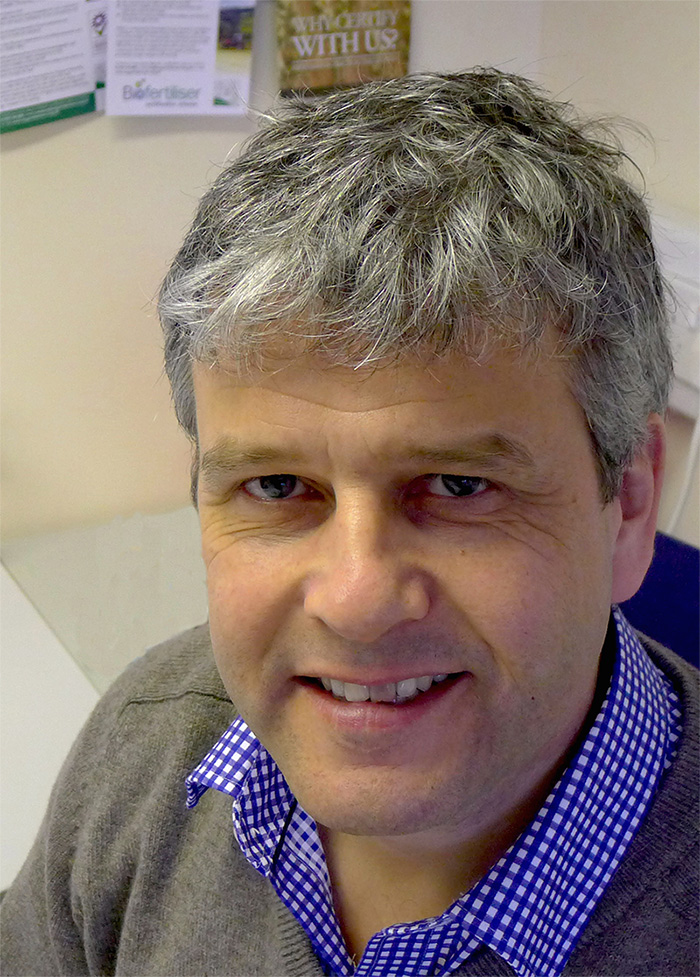 Cameron accused of failing to address causes of food crisis
David Cameron has been accused by campaigners of 'failing to address the causes of the global food crisis' by suggesting that hunger can be solved by ...
Defra outlines future of pesticides with draft plan
The Department for Environment Food and Rural Affairs have issued a draft plan outlining the future of pesticide use in the UK. The action plan for...
Dairy coalition vows to keep up pressure on retailers
Pressure will be kept on retailers who don't pay dairy farmers a fair price, members of the dairy coalition announced today. The coalition includes...
Proposed changes to stocktaking rules welcomed
The Accounting Council have decided to make "fair value" for biological assets optional rather than mandatory as the minutes of their July meeting hav...
Farmers agree dairy deal at Royal Welsh
Leaders of the dairy coalition have said they are putting "100 percent effort" into targeting retailers and major milk buyers to ensure dairy farmers ...
EU paves way for GM meat and milk
European Union officials are paving the way to bring genetically modified (GM) animals to the European market. European authorities have developed ...
ICM in carrots leads to successful Sclerotinia control
Recent showery weather has encouraged the continuing activity of sclerotia, according to the BASF and ADAS sponsored monitoring system for carrot grow...
Local food networks are 'under-recognised', says report
Despite the importance to the high streets and landscapes, local food markets are 'under-recognised' and poorly supported, a new report says. The ...
Asda, Morrisons, Iceland 'worst offenders' for healthy eating
A report launched today names Asda, Morrisons and Iceland as the "worst offenders" for undermining parents' efforts to feed their chil...
Fair play in grocery supply chain needed EU-wide
A new report has backed up calls for an effective adjudicator to police the UK Groceries Supply Chain Code of Practice. It concludes that the inte...
New organic regulation 'will give producers confidence'
The NFU has successfully lobbied for a new EU regulation on organic feed that will give producers confidence in the sector. The new regulation all...
Natural and Organic Products reports successful show
The sixteenth edition of Europe's leading annual trade show for the natural products, health food and organic sectors has been hailed a huge suc...
Complexity of soil debated at Vegetable Conference
A speaker from expert vegetable grower Produce World has given insight into new developments in soil management at a conference organised by Waitrose ...
Scottish Food Advisory Committee appoints new members
Lord Rooker, Chair of the Food Standards Agency, today announced the appointment of three new members of the independent Scottish Food Advisory Commit...
Price not key factor in organic decline
Falling organic food sales in the UK reflect a growing recognition among British shoppers that benefits for the environment, healthy eating and animal...
Organic produce shows growth in Q4
Overall fresh produce retail prices were higher this quarter compared to Q4 2010, spurring dollar growth, but declining volume sales for some commodit...
Local partnership aids success for organic farmers
A leading player in the UK organic food sector has overcome the headache of finding skilled staff with the help of Midlands-based Network Recruitment ...
New report highlights importance of local food
National charity CPRE publishes a new report into the economic and social value of local food to Ledbury just days before a crunch council meeting to ...
Versadrill practice guide gives advice for soil management
A new soil management guide from Versadrill manufacturer Sumo aims to help farmers avoid the issues that can arise from compacted soils - whether in a...
Fury spring bean gets top marks from growers
As this season's spring sowing season approaches, Fury spring bean is at the top of the list for many pulse growers. It is the fully PGRO-recom...
British seed potato producers gear up for Fruit Logistica
After a busy export season in 2011, the British seed potato industry is set to reach new heights in 2012 by expanding existing and new markets, says P...
Paice gives message of support to Organic Conference
The 6th ORC Organic Producers' Conference at Aston University, Birmingham, opens today (Wednesday) with a strong message of support from Defra&r...
Organic conference to debate key CAP Reform and Food Security issues
The annual ORC organic producer's conference, to be held at Aston University, Birmingham from 18-19th January 2012, will be focusing on the pote...
Potential crisis for organic poultry sector to be averted
Organic poultry farmers are being urged to carry on as normal after the European Commission announced it would not introduce immediate changes to mono...
NFU lobbying secures important changes for organic poultry sector
Proposed regulation changes which would have had a devastating effect for organic poultry farmers have been averted, following extensive lobbying by t...
Organic wheat yields from Tewkesbury hit all time highs
Carl Gray of Grange Farm, Bredon, Tewkesbury, is celebrating all time high organic wheat yields, having yielded 7.3t/ha. (2.96t/acre) of Group 3 wheat...
Decline in organic food sales should lead to a decline in political influence
As sales of organic food in the UK fall for the third year in a row – a 25% drop since 2008 - and organic farmland conversion rates fall by more than ...
Better statistics essential for Organic sector
As the Government releases the latest UK statistics on organic food and farming a leading sector body has criticised the delay in sharing key market d...
Welsh government commit to Organic farming
The leading representative group of UK organic livestock farmers welcomes the announcement this week (26th July) by the new Deputy Minister for Agricu...
Lancashire herd lifts yields by 900 litres despite cutting feed inputs
A big increase in silage dry matter intakes on a Lancashire dairy farm has lifted milk production by 900 litres a cow and enabled feed costs to be cut...
Natural & Organic Awards 2011 Winners announced
The winners of the coveted Natural & Organic Awards were announced on Sunday 3 April at London Olympia's Conference Centre, after the close of b...
Organic food fails the health and taste test
The findings of a two-year trial, published in the March 2011 edition of Which? Gardening magazine, found that there appeared to be few, if any, nutri...
Organic eggs set for testing times
The year ahead could well be another testing one for organic egg producers. The recession has already hit organic egg sales. With the coalition Govern...
Yeo Valley sings success of 'rapping farmers'
The UK's number one organic brand, Yeo Valley, can reveal that it has successfully grown its share of both the Adult Yogurt and Organic markets ...
West Midlands Project invites Farmers to Add Value
A West Midlands based Farming and Food Enterprise Development Project is hosting a variety of one day workshops across the West Midlands region, to in...
Organic milk helps offset climate change
Wetter, cooler summers can have a detrimental effect on the milk we drink, according to new research published by Newcastle University. Researchers...
Britain 6th in European Organic consumption table
When it comes to buying organic, our European counterparts are far more aware of the benefits of organic than we are here in the UK according to a new...
Campaign highlights benefits of organic
The organic industry is launching a high profile 3-year campaign that is set to deliver sales growth by increasing consumer demand for organic food in...
Is globalised organic farming sustainable?
Organic farming can improve the standard of living for small farmers in developing countries but it can be difficult for them to find elbowroom on the...
Organic production tastes good
Organic egg production not only means a better life for the hen; choosing the right breeds and the right feed can provide consumers with a better sens...
Locally grown fodder for organic cows
With the right mix of herbs in roughage for cattle, many organic farmers can satisfy the vitamin and mineral requirements of their animals with home g...
Pullets to be reared on organic land
Country Fresh Pullets say they will stop producing pullets for the organic sector if new draft standards for organic rearing go ahead. Steve Carlis...
Dairy farmer puts organic milk on the map
A Devon dairy farmer has created a giant 2,450 square metre outline of a cow on the side of a hill near Crediton in Devon to remind people of the impo...
How quirky do you have to be to use a biopesticide
Many growers might regard biological products as being a bit quirky, but in many crops, not just specialist crops, they are applied in exactly the sam...
EU implements organic label rules
New EU rules on organic food labeling including the requirement to display the new EU organic logo, enter into force on 1 July, 2010. The so-called &q...
EU urged to act to avoid organic pullet shortage
Organic egg producers could face a shortage of pullets unless EU leaders reach an early decision on new regulations to be applied from January 2012. ...
Organic still declining
Organic egg producers who are hoping for an end to falling demand will find no comfort in the views of Sainsbury's poultry buyer David Whiffen. ...
Improve fruit finish and quality and reduce russeting
With the ever increasing focus on quality and visual appeal, apple growers are able to benefit from the combined activity of two gibberellins GA4 and ...
I've got nothing to wear……!! Alpaca fear leads to new lines
After owning alpacas for nearly five years and my herd now standing at 30 animals it is a shocking fact that I do not possess one single item made fro...
Characterisation of markets for organic goods
A research report commissioned by Defra has concluded that the organic sector needs additional mechanisms to offer technical and marketing support to ...