News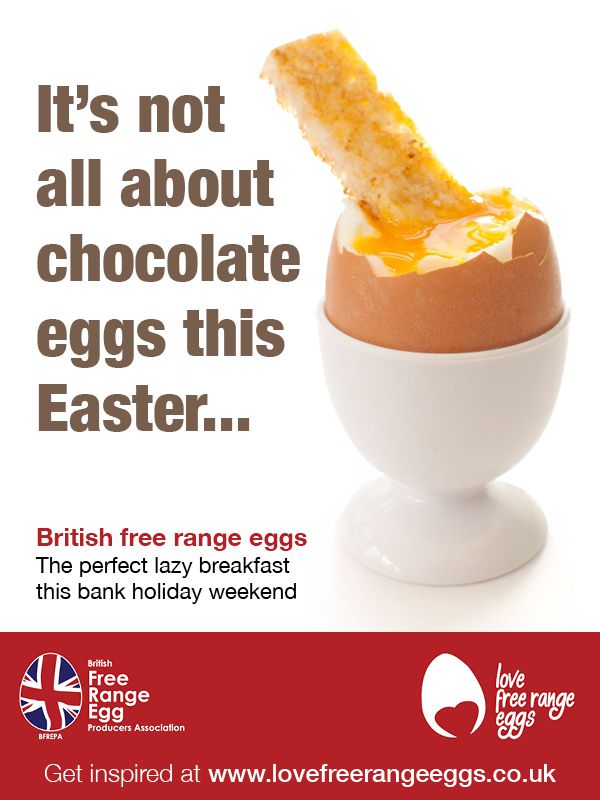 It's not all about chocolate eggs this Easter...
Eggs are an essential part of the Easter bank holiday weekend, but they don't have to be made of chocolate. That's the message from the British Fre...
China wheat auctions not going well; corn market closes lower
Soycomplex Beans closed sharply higher for the third session in a row. Fund buying continues to support the market, they were in for an estimated n...
Brecon and Radnor NFU Cymru members to get SAF guidance
NFU Cymru members in Brecon and Radnor will be given guidance on completing this year's Single Application Form (SAF) by Rita Jones, Farm Liaison Offi...
National research to deliver local solutions at Cereals 2014
The role of national and independent research in delivering local solutions will be the focus of HGCA's crop management research plots at Cereals 2014...
Visitors attending Hay Festival invited to join local farm tours
Visitors attending the forthcoming Hay Festival are invited to join five local farmers on guided tours of their farms to learn more about where and ho...
Corn import licences outstripped those for wheat imports
EU grains closed mixed with May 14 London wheat up GBP0.85/tonne to GBP170.25/tonne, and with new crop Nov 14 London wheat closing GBP0.20/tonne weake...
Booming milk production 'could trigger cash flow problems' for dairy farmers
Booming UK milk production could trigger cash flow issues for dairy farmers, an agricultural expert has said. Figures just released show that provi...
Commission launches Milk Market Observatory
A new European Milk Market Observatory is being launched by European Commissioner for Agriculture and Rural Development Dacian Ciolos. In light of...
Rothamsted granted permission for GM trial
Rothamsted Research submitted an application in late January 2014 to the Department for Environment, Food and Rural Affairs for permission to carry ou...
Knight to show cultivator range at Cereals
Knight Farm Machinery will be showing two new additions to the Bednar range of cultivators at Cereals 2014. Last year the company was appointed the...
Farmers urged to take advantage of increased investment allowance
Farmers are being urged to take advantage of the increased rate of Annual Investment Allowance (AIA), which allows businesses to invest in new plant a...
Farmers pulling together for FUW flood relief aid
A huge load of silage donated by West Wales farmers has just been delivered to a Somerset farm that suffered severe flooding recently. The consignm...
Irish victory in champion pluck off in Essex
Two champion turkey pluckers went head-to-head in Essex today to determine which is the most worthy to hold the title – and it was Irishman Vincent Pi...
Speculative money moving into grains on back of Ukraine situation
EU grains closed generally firmer, with. May 14 London ending GBP0.15/tonne higher at GBP169.40/tonne, and new crop Nov 14 finishing the day GBP1.30/t...
Defra flood fund 'welcome news for farmers'
Farmers hit by recent flooding are being offered grants of up to £35,000, the Department for Environment and Rural Affairs have announced. This fun...
Agricultural holdings review opens door to change
NFU Scotland believes a complementary package of measures with an independent Land Adjudicator at its core can restore health and vibrancy to Scotland...
Stewardship warns growers of increased leatherjacket threat
Growers are being warned that there is an increased threat to grass leys, following a bumper year for the leatherjacket pest in 2013. "Leatherjack...
British Growers Association names Ward as new chief executive
Jack Ward has been appointed chief executive of the British Growers Association (BGA). He will take up his new role on 28 April 2014. Mr Ward was ...
Changing cows' diet could help tackle heart disease
Adding oilseed to a cow's diet can significantly reduce the harmful saturated fat found in its milk without compromising the white stuff's nutritional...
Wingham Primary pupils get hands-on with eggs
Pupils of a Kent primary school had some plucky visitors before Easter. Farmer Doug Wanstall took in a team of free range egg layers to meet the ch...
Every single crop of onions would receive pendimethalin
A leading independent consultant specialising in alliums says that every single crop of onions, leeks, garlic and shallots would receive pendimethalin...
Gear up for volunteer potato control in sugar beet
As sugar beet is becoming established, growers should consider the consequences of the recent mild winter with little or no frosts. It is very likely ...
German egg producers face insolvency as supermarkets discount
More than a third of German egg producers could be insolvent by October because of supermarket discounting, according to a leading figure in the Inter...
JSR Services moves into renewable energy supported by Bowler Energy
Perth and Kinross-based Company, JSR Services are branching out into the Renewable Energy Sector acting as an agent for Bowler Energy, offering Wind T...
'Real value' focus of Kelly Turkeys' exhibit
The wide selection of specialist traditional turkey strains will be featured on the Kelly Turkeys stand at the British Pig & Poultry Fair, Stoneleigh,...
Skimping on T2 spray is not worth the risk
Cutting corners to save a few pounds on the crucial flag leaf spray timing is an unnecessary risk that could jeopardise wheat yields more than ever th...
Farmers face substantial tax bills over TB slaughter
Beef and dairy farmers whose cattle were slaughtered due to TB could face substantial tax bills, according to agricultural accountants. Last year,...
Young farmers bury time capsule in Devon
Young Farmers buried a time capsule in Hemyock, Devon - the site of the first Young Farmers' Club (YFC) - to commemorate the National Federation of Yo...
Pest Management plan launch welcomed
The CLA has welcomed the launch of an Integrated Pest Management (IPM) plan which aims to deliver sustainable pest and weed control. The organisat...
Yorkshire prepares for Tractor Fest
Tractor enthusiasts from across the country will gather in Yorkshire this summer for the Newby Hall Tractor Fest – and its annual 'March of the Tracto...
Disease threat to forward silage crops
Italian ryegrass and Westerwolds silage crops are now well advanced, and may be ready for cutting three weeks ahead of schedule, due to the warm, mild...
FSA confirms new European horse meat tests
The Food Standards Agency (FSA) has confirmed details of a new round of tests of beef products for horse meat contamination. The tests have been reque...
Wet winter causing explosion of worm cases in pig units
The wet and mild winter has been ideal for causing an explosion in the worm population on pig units, making it vital to deworm all pigs on units this ...
Agility makes Powerfarm a welcome ally
The agility and fuel efficiency of his new tractor impressed Will Hornsby during the silage-making campaign last year – and it impressed his friends a...
Online messaging helps tackle farm crime in Gwent
Gwent's Police and Crime Commissioner (PCC) Ian Johnston has met farmers and Gwent Police's Farm Watch coordinator to hear first-hand how an online me...
Australian dairy 'offers best risk returns in global agriculture'
Australian dairy currently offers the highest risk-adjusted return of any sector in global agriculture, according to Aquila Capital. Surging global...
Farmland prices hit new heights
The value of English farmland continued to strengthen at the beginning of 2014, rising by almost 6.5% in the first three months, the first time prices...
New Holland grain header to debut at Cereals
Cereals 2014 will be the stage for the UK debut of the Varifeed 41-foot grain header for the New Holland CR combine harvester. On display at New Ho...
Auction markets grow as 342,000 sheep sold in 2013
While the national flock is declining, the number of store and breeding sheep, cull ewes and prime lambs sold through auction markets continues to ris...
New John Deere trailed sprayers at Cereals 2014
John Deere's new mid-specification M-Series trailed sprayer range makes its working debut at Cereals 2014, in the Sprays & Sprayers demonstration aren...
Welsh butchers to represent Great Britain
Matthew Edwards, 22, who works for S. A. Vaughan Family Butchers, Penyfford, near Chester, has begun training for the European competition in Switzerl...
Wet winter causes widespread boron deficiency
Winter has taken its toll on Britain's soils, with heavy rain not only giving soils a battering through waterlogging and compaction, but also exacerba...
Fly-tipping still a significant problem - NFU
The NFU is urging households who dispose of waste and rubbish, which ends up dumped on farmland, to take more responsibility or face the risk of prose...
Report reveals positive outlook for Welsh dairy
The Welsh dairy processing sector must capitalise on the current positive market situation to create a more sustainable industry for the future, a new...
NFU Cymru director set to step down
Mary James, Director of NFU Cymru, is to retire later this year. Mrs James has announced her decision to retire from the organisation in early Septemb...
Rainfall finally predicted for Kansas wheat
Soycomplex Beans closed lower on concerns over Chinese demand. Few think that the world's largest buyer will import the 69 MMT of soybeans this sea...
Sterling strength caps upside potential for UK wheat
EU grains closed mostly a little lower, although May 14 London wheat bucked the trend closing GBP1.30/tonne higher at GBP167.45/tonne, new crop Nov 14...
Farmer trapped in potato harvester to feature on TV series
The story of a Yorkshire farmer who suffered devastating injuries when he became trapped in a potato harvester is being featured in two BBC series thi...
Micron to unveil its latest innovations at Cereals
Micron Group, precision spraying specialists, are set to unveil a whole host of product innovations at this year's Cereals event. Specifically, visito...
£90m for centres of innovation: do pigs & poultry want their share?
The Government has made £90 million available for UK centres for innovation as part of its strategy to make UK farming more competitive, productive, r...