Market Reports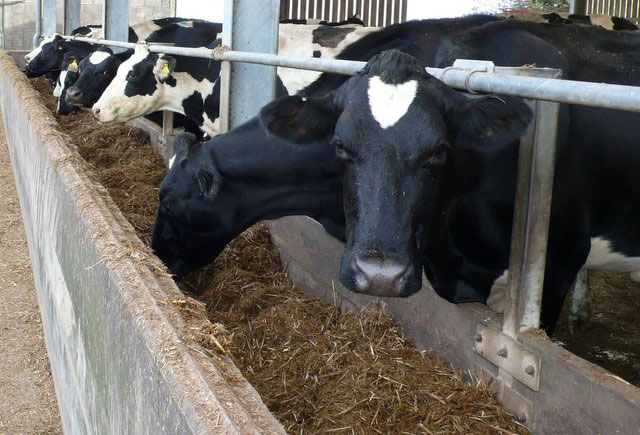 Chinese demand to drive high dairy prices in 2014
International dairy commodity prices strengthened from already high levels in the three months to mid-December and are expected to remain high at leas...
Wheat slumps to fresh lows; China rejects US corn since November
Soycomplex Beans closed sharply lower on fund selling, possibly linked to year-end profit-taking and long liquidation, and as weather forecasts for...
Poultry outlook bullish due to lower feed costs
The outlook for the global poultry sector in 2014 is generally bullish, driven by the tailwind of sharply lower feed costs and tight global supplies o...
2014 Outlook: High global prices to continue as supply remains tight
The Rabobank Global Cattle Price Index has risen by 6% since June, driven by lower-than-expected beef supply in the main exporting countries and stron...
Wheat market 'couldn't manage a rally'; Drier outlook for S America
Soycomplex Beans closed around 8-9 cents higher, on the nears at least, on talk of hot and dry conditions developing for Argentina over the next we...
US corn shipments 'held up' in China; Wheat market nominal gains
Soycomplex Beans reversed yesterday's losses, closing around 4-6 cents firmer on the day, on continued strong demand. The trade is expecting anothe...
North American wood pellet exports steadily increase
North American shipments of wood pellets over the Atlantic continued to go up in the 2Q/13 with volumes more than double those in the 2Q/11, according...
USDA report raises global corn and wheat production estimates
Soycomplex The much-awaited USDA report was neutral to a little friendly for beans, subsequent modest losses may have been down a bit of pre-year e...
US cold weather raising prospect of winterkill in wheat
Soycomplex Beans and meal posted sharp gains, led by nearby months, heading into tomorrow's USDA report. That is expected to show 203/14 US soybean...
Farm welfare rising up the business agenda, says report
A report on farm animal welfare, which assessed 70 leading companies from across Europe and the USA, have noted marked improvements made in their welf...
Corn market finishes lower after disappointing weekly exports
Soycomplex Beans finished the day narrowly mixed. Weekly soybean export sales of 805,200 MT for delivery in 2013/14 were pretty strong given that t...
Wheat market crashes lower; Brazil rains 'might be too much of a good thing'
Soycomplex The market closed higher, but is still trying to reconcile strong nearby demand for US beans and meal against projected record South Ame...
Corn market closes higher despite concerns over Chinese rejections
Soycomplex Beans closed slightly lower on old crop, and at around the middle of the day's trading range, whilst prices for the 2014/15 harvest were...
Corn market slumps to fresh lows
Soycomplex Beans slumped on a combination of strong US producer selling, beneficial South American weather, fund selling and spillover weakness fro...
US winter wheat 'in great shape'; Black Sea corn remains competitive
Soycomplex Beans fell, despite news from the USDA reporting that US exporters had sold 240 TMT of US beans to China for 2014/15 delivery. Private e...
Black-grass test emphasise importance of 'low risk control strategy'
The high number of black-grass samples tested by ADAS this autumn, that were highly resistant, has underlined the importance of using pre-emergence he...
Pulp mills and sawmills in Latin America had among lowest wood costs
The wood costs for pulp and lumber manufacturers in the two largest producing countries in Latin America, Brazil and Chile, have fallen during much of...
Survey suggests 22% increase in wheat area for harvest 2014
There has been a sharp rise in the total area of wheat and winter barley for harvest 2014 compared to last year, according to the AHDB/HGCA Early Bir...
US corn plantings down; Goldman cuts corn price forecast
Soycomplex Beans extended their rally into a fifth session, closing with gains of around 10-14 cents, on strong export demand. The Nov 13 contract,...
This year's corn crop 'comfortably a record' - USDA; Wheat weak for second day
Soycomplex Beans corrected lower for most of the day, but closed around 2-5 cents firmer at the finish. There were no weekly export inspections, or...
Trade 'bracing itself' for 14bn bushel crop estimate
Soycomplex Nov 13 beans finished with their lowest daily close since Aug 16th on harvest pressure and good progress with soybean plantings in South...
Corn market continues to grind lower; USDA in China cuts wheat estimate
Soycomplex Beans closed mostly firmer, with the exception of front month Nov 13 which ended a couple of cents easier and at the lowest levels for a...
Wheat export sales below expectations; US corn 'well ahead'
Soycomplex Beans closed with losses of around 7 to 10 cents on the day despite the USDA reporting 3 weeks worth of export sales totalling 4.74 MMT,...
Corn fell to fresh contract lows; Solid demand underpins soybean markets
Soycomplex Soybeans slumped back below $13/bu on active producer selling at the level and harvest pressure. The decline came even though the USDA a...
Corn market closed 2-3 cents weaker; Midwest seen cold but dry across the next 4 days
Soycomplex Weekly soybean export sales of 929,800 MT (for the delayed reporting week to Oct 3) were supportive, with the market expecting 600-800 T...
Tilbury loads biggest barley boat
The largest grain cargo vessel ever to sail from the Port of Tilbury is loading over 50,000 tonnes of UK barley this week. The vast 230 metre MV K...
Corn 'jumped on short-covering'; Chicago wheat closed above USD7/bu
Soycomplex Strong export demand underpins soybeans. The USDA reported the sale of 120,000 MT of US soybeans to Russia for 2013/14 delivery. An unus...
China's festival season drives pork growth
The global pork industry has experienced a positive Q3, according to figures. In line with expectations, the Rabobank five-nation hog price index cont...
'Better than expected' corn and bean yields; coldest weather coming to US Midwest
General Comment The USDA are back at work, and some data is starting to filter through. Any sales in excess of 100 TMT reported under the daily rep...
US lumber production increases in first half of 2013
North American lumber production was up 6.7% during the first seven months of 2013 as compared to the same period in 2012, with all regions on the con...
Delayed maturity in US corn; India raises the price paid to farmers for wheat
Soycomplex US government employees at the USDA were back in work, although they announced that the October WASDE report, due last Friday, would not...
International urea buyers 'emerging slowly' as values struggle
Calum Findlay, Gleadell's Fertiliser Manager, comments on the fertiliser markets Urea International buyers are emerging slowly as global values ...
US wheat continues to firm on crop concerns; soybean market 'hesitant'
David Sheppard, Gleadell's Managing Director, comments on the wheat market WHEAT - US authorities make no comment on a leaked proposal to cut ...
US winter wheat 'best in years'; Substantial bean trade to China
Soycomplex Beans gained back what they lost on Tuesday as US Lawmakers closed in on a deal on the US borrowing limit. A solution would mean a resum...
Global sawlog prices trending upward with the GSPI Price Index
The Global Sawlog Price Index (GSPI) increased for the fourth consecutive quarter in the 2Q/13 to reach US$86.60/m3. The Index, which is based on sawl...
Fertiliser Market Report - 11th October 2013
Calum Findlay, Gleadell's Fertiliser Manager, comments on the fertiliser markets Ammonium nitrate The correction in CAN and AN prices by Yara ...
Traders 'running blind' over harvest progress in US shutdown
David Sheppard, Gleadell's Managing Director, comments on the wheat market. WHEAT - US reports better than expected yield from corn harvest – p...
Australian farmers expect bumper harvest this year
US Weather, from Martell Crop Projections: Indian summer weather is coming to a halt with a cold wet forecast in central United States. The first fros...
Chicago grain market report - 10th October 2013
Soycomplex Beans closed lower on harvest pressure and continued reports of better than expected yields. The weather looks favourable for increased ...
Talk of China buying US corn as prices dip to 3-year low
Soycomplex Beans closed mostly around the middle of the day's trading range, 1-6 cents higher. With no official USDA crop progress data to go on th...
Fertiliser Market Report - 7th October 2013
Urea Egyptian urea has traded at $330/t FOB, which is an increase of around £10/t against values quoted last week. European buyers are starting to ...
EU prices follow global wheat markets higher
- The USDA report puts US corn stocks above trade expectations, while wheat stocks were lower. Increased domestic feeding of wheat is replacing high p...
Autumn PGR could be key to building yield
Including a growth regulator with the imminent phoma fungicide could pay dividends on forward oilseed rape crops this season, according to leading agr...
Grain markets 'relatively relaxed' over ongoing US shutdown
General Comment The market continues to seem relatively relaxed about the ongoing partial US government "shutdown" and the lack of data forthcoming...
Humphrey Feeds Commodity Report - 2nd October 2013
November wheat futures prices hit a bottom of £150.75 in mid-August and again touched £150.00 in mid-September, otherwise the average price during Aug...
Corn market 'takes nose dive' as USDA raises ending stocks
Soycomplex Having steadfastly stood by a 2012/13 US soybean carryout estimate of 125 million bushels for months, the USDA decided to go one better ...
Timber harvests shift from west to east in Central Europe
Harvests of timber in Europe have remained practically unchanged for three years at around 370 million m3 annually, according to the UNECE. A clos...
FUW conference embraces technology and research
Advances in technology and research to show how they can help run a business effectively and make life easier for those working in agriculture will be...
Wheat market jumps as funds decided to bank profits; Midwest rainfall
US Crop Weather "Midwest rainfall is expected to be heavy over the next few days due to an influx of tropical moisture from Mexico in an already un...
Urea market 'shows stronger tone globally'
Calum Findlay, Gleadell's Fertiliser Manager, comments on the fertiliser markets: Urea Confirming our thoughts from last week's report, the urea...