Grassland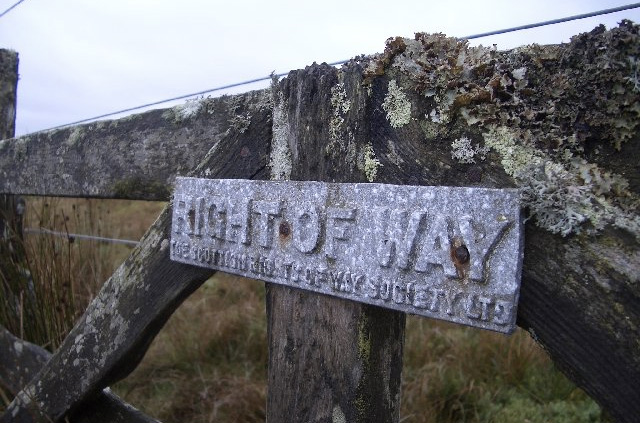 Growers to discuss herbage seed at Grassland
Farmers visiting Grassland & Muck 2011 to review their business options should consider British-bred herbage seed as a viable alternative enterprise, ...
Common weed has hidden superpowers
A plant that used to be killed as a weed could soon be farmed for essential fatty acids. Innovative research sponsored by Defra shows that Corn Gromwe...
Get the spray window just right for effective control of docks in grassland
Getting the spray window of the amidosulfuron herbicide Squire Ultra just right is important in order to achieve the desired high level of control of ...
How game is your wood
A few days dedicated to woodland management in winter can yield huge rewards for game and other wildlife later in the year. To learn the skills neede...
Pestwatch - Local risk assessment for Leatherjackets required
The focus for Pestwatch moves from Wheat Bulb fly to Leatherjackets and starts with a warning of variable risk of this pest in different parts of the ...
Lancashire herd lifts yields by 900 litres despite cutting feed inputs
A big increase in silage dry matter intakes on a Lancashire dairy farm has lifted milk production by 900 litres a cow and enabled feed costs to be cut...
Maximum productivity per acre
A Scottish farmer's investment in better grasses and grassland management has seen him maximise productivity of his 371-acre livestock enterpris...
Devon landowners offered free course in grassland management
Staff from Devon Wildlife Trust's (DWT) Working Wetlands project, are planning a free training event this month to help local landowners in the ...
Fertiliser prices put grass yields beyond means
High fertiliser prices will put adequate 2011 grass yields beyond beef farmers' means. The National Beef Association has called on fertilise...
BCPC weed review emphasises black-grass problem
At the recent 47th BCPC Annual Weed Review chaired by Mr David Parish, Agronomist, NIAB TAG, and held at the PGRO, Peterborough, a key focus was new h...
Good news potential for woodland owners
Following the Spending Review, West Norfolk farmer Edward Brun, who is chairman of Anglia Woodfuels, welcomes the government's commitment to the...
Frost is no reason to let up on grassweed control
Despite one or two night frosts, grassweeds are still actively growing and farmers will reap yield benefits from autumn post-emergence treatments, say...
Don't delay weed control, growers urged
Growers have been urged to take advantage of the 'best start to weed control for years' and make full speed ahead with their autumn herbic...
Shropshire pastureland to be sold
Two productive blocks of Shropshire pastureland are to be sold by public auction next month. Auctioneers Halls are selling 49 acres of land at Arg...
Weed control needs action say ADAS
In the increasingly tough fight against grass weeds, tackling them early is critical, according to ADAS' James Clarke. In most instances, ea...
Wet weather brings parasite risk
Livestock producers are being urged to keep an eye on the weather, because wet conditions are ideal for fluke to thrive and pose real challenges to ca...
Hedge funds for banking solution
One thousand metres of riverbank are being fenced on waterways which ultimately flow into Bassenthwaite Lake in a bid to stem harmful sediment. Her...
Reseeding delays compromise production
Many leys that should have been replaced two years ago have 'fallen apart' this year, leaving some ruminant livestock producers short of f...
Farms see wild orchids thrive
An array of wild orchid species and a diversity of birds and other wildlife are thriving under a pioneering retailer scheme operating on some of the c...
Welsh grassland societies get support
Demonstrating the strength of its continued commitment to British agriculture, leading manufacturer of Silotite balewrap and Visqueen silage sheeting ...
Cheshire wetlands project grows
Wetland habitats in Cheshire have been restored through work carried out as part of a pilot project spearheaded by the UK's largest shooting org...
Farmers voice concerns over chinese lanterns
This weekend, a Leicestershire farmer's prompt action prevented thousands of pounds worth of damage to a field of wheat straw set alight by Chin...
Be aware of illegally poisoned wildlife warns CAIP
A timely warning for those who enjoy the great outdoors has been issued by The Campaign against Accidental or Illegal Poisoning (CAIP), to look out fo...
Shropshire straw in demand
Leading Shropshire auctioneers Halls have sold around 4,500 acres of standing straw by auction and privately on behalf of clients in the county this s...
Wildflowers win Wilkinson Environmental award
Headon, Retford farmer John Ogle has won this year's Wilkinsons Environment Award for Nottinghamshire. For the tenth year, the Worksop-based...
Map grassweed areas now for autumn control
The end of June is an ideal time to take stock of your grassweed challenges, says Dow AgroSciences grass weed control specialist Stuart Jackson. "...
Aminopyralid reintroduced amid fears of manure problems
Aminopyralid herbicides have been re-introduced this year to help grassland farmers deal with difficult to control weeds but with tight controls to pr...
Plant breeding is £1bn boost to UK economy
Headline findings of a major new economic impact study suggest that the annual contribution of plant breeding exceeds £1 billion in additional value w...
Grazing returns to neglected grassland sit
Devon Wildlife Trust has this month awarded a capital work grant to a group of local landowners in North Devon. This grant has enabled ponies to graze...
SUPERCHARGED GRASSES FOR A GREENER BIOENERGY FUTURE
New technology developed by Australian scientists has supercharged photosynthesis – the natural process of plants converting sunlight and carbon dioxi...
New grant support to boost woodland grazing
Environment Minister Roseanna Cunningham today (Tuesday 27 April) announced a new grant that will help put Scotland's livestock to work enhancin...
Controlling docks, whilst unharming clover
Controlling docks in grassland is important to maintain forage quality and ultimately livestock output, but the choice of herbicide is limited. Squir...
Very high risk of Leatherjackets in Scotland predicted by PestWatch
The focus for PestWatch changes from Wheat Bulb fly to Leatherjackets now and starts with a stark warning of very high risk of this pest in Scotland, ...
Farmer gets first go on conservation charity's new kit
Devon Wildlife Trust has this month lent out its brand new Pasquali low ground pressure tractor to a landowner in North Devon, the first to benefit fr...
Event planned to help landowners manage difficult sites
Wet Culm Grassland habitats can be difficult to maintain, especially tussocky, scrubby areas which are often dominated by purple moor-grass. Devon Far...
The 'must have' pesticide guide is now available
Whether you grow fruit or crops, trees or sports turf or are faced with controlling insect or rodent pests, you know that to spray within the law you ...
Scarecrow Launches COMPACT – the First UK Bio-Acoustic Bird Dispersal Product Powered by Renewable Energy
Scarecrow Launches COMPACT – the First UK Bio-Acoustic Bird Dispersal Product Powered by Renewable Energy Leading the Way in Energy Efficient Bio-A...
Applied weather information for farmers and growers
WeatherOnline has recently developed an online agricultural weather service, as part of the WeatherOnline's general weather web site (http://www...
NATIONAL GRAZING CONFERENCE COMES TO DEVON
This autumn the Grazing Advice Partnership (GAP) and the Devon Wildlife Trust (DWT) are co-hosting a three-day conference at the University of Exeter ...
First landowners benefit from charity grant scheme
Devon Wildlife Trust has this month awarded the first of its capital works grants to a local landowner in North Devon. The awards form an important pa...
Plan grass buffer strips now to protect water
Farmers should include grass buffer strips in their plans for oilseed rape fields which are beside water courses, advises The Voluntary Initiative (VI...
Barenburg signs new grass contract with AFBI
Forage grasses, bred by AFBI Loughgall, have consistently set new standards for grassland productivity over the years. Since 1991, international gras...
Grassland development projects launched in Scotland
Two new projects, launching next month, are aiming to show that the path to profitability is paved not with gold, but with grass. Quality Meat Scot...
Fertiliser wastage
Fertiliser wastage Did you know that nine farmers out of ten waste fertiliser by failing to mount the spreader on the tractor accurately? That th...
Baler Belt Fasteners
Benson Beltings have addressed the long standing confusion regarding the particular brand/style of fastener used in baler belts by placing a simple ph...
Exhibition of Animal and Landscape Paintings
"On To Pastures New" An Exhibition and Sale of Paintings by Mike Jory at The University of Exeter IAIS Gallery Stocker Road Universit...
Careful calculations called for when looking to maximise forage production
Livestock producers are being asked to check their calculations carefully when looking to maximise their forage production this summer. The results...
Weather Just Got Better - UK's First Online Weather Channel Goes Live!
Weatherweb.TV is proud to announce that the U.K. now has its own WebTV channel dedicated to the weather. The awful weather of 2008 has got many won...
Growers angered by toxic manure threat
The Organic Growers Alliance has this week written to the Health and Safety Executive, the Food Standards Agency and the Pesticides Safety Directorate...
Where have all the molecatchers gone
The origin of the traditional molecatcher goes back hundreds of years. When they ravelled the length and breath of the British countryside, visiting f...