Grassland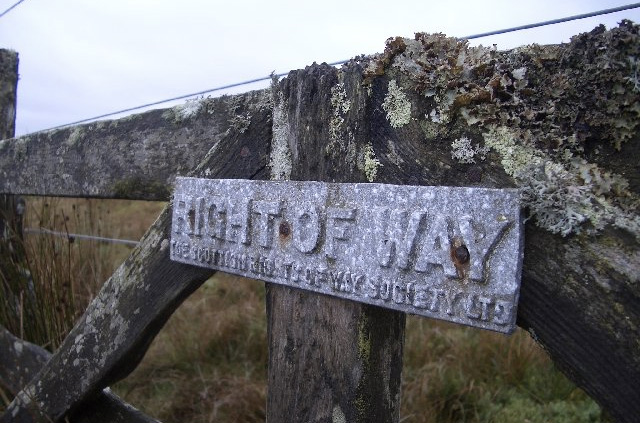 Cultivation Update - 17th August 2012
Richard Hales, Sumo Grassland Specialist, comments on latest field conditions: What a difference a couple of months make! Many areas have had two o...
2,4-D resistance could limit herbicide future usefulness
Even as crops resistant to 2,4-D herbicide are being developed, populations of weeds are also developing a resistance. A 2,4-D–resistant variety of th...
Renewable Obligation response is 'good news' for wind energy
Developers of onshore wind projects have received welcome news as the government announced a lower than expected reduction in the Renewables Obligatio...
CAP reforms would damage UK competitiveness - NFU
Following a trip to Strasbourg to meet with key MEPs involved with the CAP reform process, farming unions have said the greening measures being propos...
Farming groups lobby over CAP reforms
Farming associations are stepping up the intensity of their lobbying efforts to put CAP reform proposals back on track by holding a series of high-lev...
High sugar extended grazing mixture launched at Grassland
A new seeds mixture for extended grazing and comprising exclusively of the Aberystwyth-bred Aber High Sugar Grasses has been launched at the Royal Wel...
Sorting arable and grass tasks
Investment in a purpose-designed grassland subsoiler can be more easily justified if the implement is versatile enough to also handle arable tasks, ac...
Spring barley demands vigilance following recent rain
Growers are being urged of the need for vigilance in this season's spring barley to ensure a timely start of post-emergence weed control strateg...
Weed control in grassland is imminent
Controlling docks in grassland which contains a white clover component is important to maintain forage quality and livestock output and Jock Logan of ...
Agri-seeders sold into Ireland for grassland rejuvenation
Louth based grass seeding contractor Fergie O' Neill has purchased a Vredo Agri Seeder which is specifically designed for stitching grass into e...
New Weed Identification App from BASF
BASF and ADAS have developed a new and fully comprehensive Weed Identification App for iPhone users to allow accurate identification of arable weed pr...
Planning reform broadly welcomed by farming bodies
The CLA and the Campaign to Protect Rural England have said that the National Planning Policy Framework (NPPF) is a boost for planning in rural areas ...
CPRE attacks Chancellor's planning as 'misguided'
Responding to today's Budget statement the Campaign to Protect Rural England (CPRE) condemned the Chancellor's rhetoric on planning as mis...
Waitrose and NFU to showcase seasonal horticulture
The NFU is teaming up with Waitrose to showcase the best of seasonal British horticulture at two Royal Horticultural Society shows this summer. Wa...
Private water supplies forgotten in drought discussions - CLA
The CLA today said up to one million water users have not been accounted for in government plans for dealing with drought. The Association welcome...
Act now in response to drought, warns Environment Agency
New report warns drought could spread to more areas of the country if dry weather continues Water companies and farmers, as well as businesses and...
Fendt launches new 300 Vario range
With its quality, reliability and ease of operation, the 300 Vario range from Fendt has found many enthusiastic users since 2006. In light of the emis...
Why do plant roots grow down and not up?
It is essential for roots to grow down so they can explore the soil and maximise their water uptake. But how they know that is a question that has fas...
Drought still affecting rural England
To help farmers and growers cope with the drought conditions that continues to affect some parts of the country despite the recent rainfall, Natural E...
Blackgrass plants are stronger than usual this spring
This spring winter wheat growers with blackgrass must tackle both established and newly-emerging weeds, according to Stuart Jackson, cereals specialis...
Spelman urged to reject Danish GM reforms
The Defra Secretary of State Caroline Spelman has been asked to reject the latest draft from the Danish Presidency proposing reform of the EU legislat...
Welsh hill farmers lament ending of Tir Mynydd support
'The Tir Mynydd support payment, which farmers in Less Favoured Areas of Wales have started to receive today, will come as a timely boost to hil...
New mildewicide welcomed after high pressure season
New mildewicide product, Cosine, approved for powdery mildew control in apples and pears will give growers access to much needed new chemistry for use...
Nature Improvement Areas must not stifle development
The CLA has welcomed the 12 Nature Improvement Areas (NIAs) announced today by Defra, while stressing the plans to create new havens for wildlife and ...
Projects to safeguard UK countryside receive new funding
The Prince's Countryside Fund awards '422,000 to 15 new rural projects Initiatives to save village shops and support the UK's next ...
Gov't challenged on farming policies
Don't just talk about the food and farming challenges; let's match the policies with the rhetoric. This was the challenge thrown down to G...
Drought calls for fair distribution of water to farmers
The CLA today (20 February) called on the Government to ensure agriculture is given priority for scarce water resources to prevent food shortage. ...
Stunning new maps show countryside at risk
The Campaign to Protect Rural England (CPRE) today launches a report with detailed new maps showing that 55 per cent of England's countryside co...
Green farm subsidies 'unworkable' - rural lawyer
A rural legal expert has criticised 'seriously flawed' EU proposals to dramatically alter farm subsidies which she says could significantl...
CLA and NFU broker deal for landowners on HS2 route
Landowners and occupiers affected by the High Speed Two rail line from London to the Midlands and North are to be offered an initial £1,000 access pay...
Plant science critical to planet under pressure
UN experts have called for a transformation of the global economy, based on an 'evergreen revolution' which will double agricultural produ...
Soil and water experts line up for practical event
Soil fertility and tillage systems, controlled traffic farming, abstraction licensing issues and improving irrigation efficiency, are some of the prac...
RASE launches survey to probe soil levels
A nationwide survey of farmers in arable and grassland regions is to be carried out by the Royal Agricultural Society of England as it launches a majo...
New tool puts plant hormone under surveillance
Charles Darwin was the first to speculate that plants contain hormones. His pioneering research led to the identification of the very first and key pl...
Spring barley offers a premium opportunity
Farmers with land available for spring sown arable crops obviously have a number of alternatives to consider before making a final decision on their c...
Cheshire East confirms investment in farming community
While the pressure is on councils to sell off their farms to raise revenue in this time of austerity, one local authority has outlined its commitment ...
Blackgrass Spraying in Winter Wheat - Don't miss the boat!
Exceptionally mild weather conditions over late December and early January saw soil temperatures rising to in excess of 10°C in some parts of the UK (...
FUW SAYS RESEARCH FARM CLOSURE PLANS ARE MAJOR BLOW
Welsh Government plans to sell Pwllpeiran research farm in Ceredigion as separate lots from next autumn was described as a major blow for the Welsh fa...
European seed treatment scheme undergoes UK testing
A pilot assurance scheme for the seed treatment industry, the European Seed Treatment Assurance scheme (ESTA), has been unveiled in the UK. The move c...
PGRO Pulse Crop Bulletin - 02/12/2011
PGRO ANNOUNCES PULSE LEVY FUNDED RECOMMENDED LISTS FOR SPRING PEAS, WINTER BEANS AND SPRING BEANS ...
Agriculture part of climate change solution
As the world tries to agree on its next steps towards managing climate change in Durban, South Africa, the NFU is working with others in the industry ...
Ceredigion Farmers discuss CAP Reform
CAP reform will be the subject of discussion at the next meeting of Ceredigion NFU Cymru members set to take place on Wednesday, 7 December 2011. D...
Cautious welcome to ruling on watercourse buffer zones
NFU Cymru have given a cautious welcome to the recent announcement by Welsh Government that only the minimum standards relating to buffer zones alongs...
UK genetics and support win German franchise
World class genetics, backed by advanced technical support, has clinched a major franchise contract for UK based JSR Genetics, in the form of a new br...
'2.9m investment ready for land-based businesses
A '2.9 million investment in the skills and professionalism of land-based and environmental businesses has been announced as part of the Employe...
EU urged to avoid crop protection 'crunch'
As restrictive new EU pesticide approval rules remove more products from the market than can be developed to replace them, Europe's farmers risk...
AONB decision will stultify farm growth potential
NFU Cymru has expressed disappointment at today's Welsh Government decision to extend the Clwydian Range Area of Outstanding Natural Beauty (AON...
CLA warns Efra of CAP greening risk
CLA President Harry Cotterell gave evidence on the greening of the Common Agricultural Policy (CAP) to the House of Commons' Environment, Food a...
Applications now open to apply more manure to grassland in 2012
Eligible farmers are being reminded that they can ask for permission to apply more manure onto their grassland during 2012. Applications for the ...
Automatic milking research for grass based systems
A new grassland research project, which is being carried out by the Moorepark Animal and Grassland Innovation Centre in Ireland and supported by Fullw...