Grassland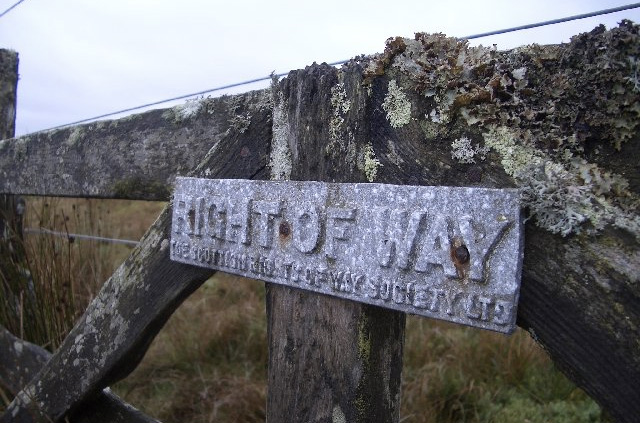 Don't end up on the wrong side of a 'right of way'
Rights of way have been in the news again. Barely a week seems to go by without landowners heading to the High Court, often spending hundreds of thou...
Reseed grass fields now but follow the 'Ten Commandments'
Many grass fields will benefit from renovation or completely reseeding this spring, or performance may suffer later on according to Lewis Owen, region...
Docks are in the 'starting blocks' and ready to grow
Docks could pose bigger problems than usual for grassland farmers this spring, as the mild winter has encouraged early perennial weed growth, accordin...
Farmers pilot new digital mapping service for RPA
Following successful small-scale initial trials, the Rural Payments Agency (RPA) is now rolling out to 1,000 farmers and agents the chance to test a n...
Approve GM crops, adviser urges Cameron
Climate disruption, population growth and rising costs of food staples means the UK must start producing more from the land, the Prime Minister was ur...
Harper Adams conference links farming, science and nutritional food value
Harper Adams University is set to host the 2014 Frank Arden Memorial Conference on 24 April, supported by the Nuffield Farming Scholarships Trust. ...
New John Deere balers unveiled at Grassland
A new John Deere 800 Series mower-conditioner plus three new 400 Series fixed chamber round balers, including a wrapping baler model, can be seen work...
Ploughing the only way forward to repair flood damaged soil
Flood-repair is one situation that will benefit more from full tillage of the soil rather than no-tillage (or direct drilling), says the New Zealand s...
Plumpton College Open Day
Plumpton College has an Open Day on Saturday 10th May 2014. There will be courses and careers advice, apprenticeships information, business trainin...
Fertilisers destabilise grasslands in changing conditions
Fertilisation of grasslands significantly reduces their ability to cope with changing conditions even when they contain a diverse mix of plants, finds...
Catchment Sensitive Farming grant scheme opens February
The Catchment Sensitive Farming Capital Grant Scheme will open for applications on 1 February 2014. The grants scheme supports farmers to undertake...
New Purpose-Built Soil Testing Laboratory Opens in Norfolk
A new state-of-the-art soil testing laboratory was officially opened by Sir Ben Gill last Thursday, 21 November 2013. The new laboratory has been purp...
New GrowHow farm adviser for Eastern region
Mark Riches has joined GrowHow UK as the company's field-based Farm Adviser for the Eastern region. GrowHow is the UK's market leader offering high qu...
UK Grassland farmer of the year announced
Cheshire dairy farmer Mathew Venables has won the UK Grassland Farmer of the Year Award, run annually by the British Grassland Society (BGS). The o...
Search is on for dock-infested grass fields
Dow AgroSciences is on the lookout for grass fields with a high number of docks for a new initiative being launched next year. The aim is to show farm...
Green Belt 'under threat', says rural group
Newly published figures by Campaign to Protect Rural England show that over 150,000 houses are planned for Green Belt sites, an increase of 84% in a y...
Weed control strategy destroys weed seed at harvest
A long-term study in Australia offers a new weed control model for global agriculture. This mechanical method targets weed seeds during harvest, reduc...
Most popular year yet for Natural England grant scheme
From Northumberland to Cornwall, farmers in 79 priority catchment areas of England have submitted more applications than ever before for funding from ...
More of Wales may be included in open access maps
Disappointment was expressed today at Anglesey show by the President of NFU Cymru that more land in Wales is potentially going to be included in the o...
Respect your grass - it's a valuable feed
A clamp filled with 1,000 tonnes of high quality grass silage could be worth up to £40,000, according to independent ruminant nutritionist Hefin Richa...
Lack of grass concerns beef and sheep producers
The hot July weather has burnt off many pastures and supplementary feed manufacturers are experiencing a surge of enquires from cattle and sheep produ...
Managed estates urged to grow revenues with anaerobic digestion
Estate owners are being urged to target income from anaerobic digestion (AD) as tenancies are renegotiated and amalgamated. EnviTec Biogas UK belie...
Increase seed rates to hit beet stand targets
Cold, wet soil conditions at sowing and slow growth in the spring created a 'perfect storm' of conditions that stressed seedlings, leading to all sort...
Kill thistles – don't just top them
Thistles are growing vigorously in grassland this summer, causing problems in fields that are grazed or shut up for silage. The two most common sp...
Make the most of slow growing grass
Grass quality may have caught up after months of less-than-ideal growing conditions, but slow growth is keeping optimal feed conversion at the forefro...
EU must reject Monsanto crops, says briefing
The EU must not repeat the mistakes that lead to the emergence of US glyphosate resistant "superweeds", according to anti-GM group GM Freeze in a brie...
Farm drone spots game on the fields
Thousands of deer, hares and pheasants die annually in agricultural fields when large farm machinery are harvesting. It is especially so during summer...
Fquare launch 'distressed farmers' loan
Fquare, a New York-based company, which enables investors to design custom investment portfolios around U.S. farmland online, has announced the launch...
Organisations challenge Rothamsted on GM testing aims
An alliance of 27 organisations today issued a statement challenging Rothamsted Research, the Government and funding bodies 'to be more open about the...
Defra minister backs plant breeding campaign
Defra science minister Lord de Mauley has given the Government's formal backing to an industry-led campaign to highlight the critical role of plant br...
Insecticide restrictions 'will have a catastrophic impact'
The decision on Monday to introduce EU-wide restrictions on neonicotinoid insecticides linked to bee decline is 'likely to have catastrophic impacts f...
Sumo's DTS drill shows its paces on pea acreage
Sumo drill specialist Marcus Ainley sowing Maro marrowfat peas at 320kg/ha into sandy soil over clay near Braintree, Essex in the third week of April,...
A breath of fresh air
Diane Symes, Chair of the AHDB Education Group, shares her passion for teaching children about food, farming and health eating. It's my passion - ...
Control weeds to maximise silage yields and quality
Farmers desperate to replenish empty forage stocks in the next few weeks can increase silage yields and quality by getting rid of broad-leaved weeds l...
Stop pasture turning yellow this spring
Buttercups and dandelions are likely to be a much bigger problem in grass fields this spring according to David Roberts, grassland agronomist for Dow ...
Plant growers report 'catastrophic' spring sales figures
Growers of pansies, primroses and pot plants destined for gardens up and down the country are reporting 'catastrophic' impacts on their businesses fro...
Don't rush repairing damaged grassland, specialist urges
Livestock farmers looking to rejuvenate battered permanent pasture and leys that have been subjected to continual rainfall, livestock trampling, and h...
Rural careers 'inadequate' for young people, says report
The countryside offers inadequate career opportunities for young people, according to a report released today. The findings from NFU Mutual's Count...
Dandelions likely to be 'much bigger problem this spring'
Buttercups and dandelions are likely to be a much bigger problem in grass fields this spring, according to Dow AgroSciences. Buttercups favour wet...
Wet soils create complex soil pest and disease challenge
Potato crops could be in greater danger of PCN attack this season, if soil sampling has failed to identify existing populations and impending risk. ...
Peat-free compost research results 'on right track'
Results from in-depth research on peat-free compost from the UK's largest green waste composter are 'encouraging', according to principal lecturer at ...
New solutions needed to pay for conservation
The Country Land and Business Association (CLA) has urged the government to find new ways to pay for looking after the natural environment. It said...
Earlier first cut silage and quicker livestock turnout
Livestock farmers can enhance the growth rate of their grass, leading to earlier first cut silage, earlier turn out and higher productivity, through t...
Dock control in grassland 'essential' to maintain forage quality
Controlling docks in grassland is important to maintain forage quality and livestock output, but herbicide choice has become more limited and perennia...
Environmental Stewardship derogations continue due to bad weather
Natural England will be continuing to make its Environmental Stewardship scheme derogations available due to recent wet weather and snowfall. They ...
Needham Chalks sold in multi-million pound deal
Needham Chalks has been sold to Bishop's Stortford based Harlow Agricultural Merchants, who also acquired a leading analytical laboratory business fro...
Marginal Areas can Drive Farm Profitability
The Government and farmers must do more to unlock the potential of marginal areas in the UK, it has been claimed. Anaerobic digestion (AD) speciali...
BCPC supports pesticide Action Plan
The consultation period on Defra's draft National Action Plan (NAP) for the sustainable use of pesticides has just ended. Commenting on the draft,...
Green invasion destroying Kent's countryside
A crackdown is taking place in Kent to tackle an invasion of plant species which are destroying river banks and taking over native vegetation. Gian...
Winter and spring beans give potential for blackgrass control
"Winter and Spring Beans give potential for blackgrass control in addition to the other benefits from pulse crops," says Jim Scrimshaw PGRO Principal ...