Feed and Forage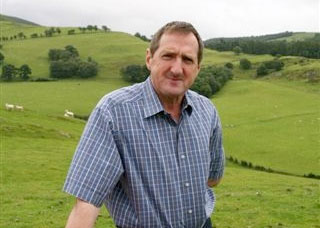 Fallen stock red tape 'unnecessary gold plating', says FUW
The Farmers' Union of Wales today branded the Welsh Government's failure to heed its warnings to make a fallen stock burial derogation more workable -...
Bird flu could reduce domestic demand for feed
David Sheppard, Gleadell's Managing Director, comments on the wheat market. Wheat - Chinese import demand has been hit by a new bird flu outbrea...
Donated animal feed arrives for snow-hit farmers
Fifty-five bales of donated fodder were delivered to the hill farmers of south Cumbria who lost thousands of sheep in snow blizzards and are seriously...
Mega farm fears threatening UK livestock production
Growing urbanisation of the British countryside is threatening national food production, says the National Pig Association. There are concerns tha...
Arable and livestock co-operation 'needed this spring'
Arable producers struggling to get crops drilled should take advantage of the forage shortage in the livestock sector and grow maize, suggests James T...
A breath of fresh air
Diane Symes, Chair of the AHDB Education Group, shares her passion for teaching children about food, farming and health eating. It's my passion - ...
Control weeds to maximise silage yields and quality
Farmers desperate to replenish empty forage stocks in the next few weeks can increase silage yields and quality by getting rid of broad-leaved weeds l...
Driving hours relaxed for animal feed deliveries
The Government has brought in a temporary and limited emergency relaxation in driver hour regulations to deliver feed supplies to livestock farms to m...
Proterra Foundation's 2013 conference to be held in Netherlands
The ProTerra Foundation, the not for profit organisation set up to support the European food and feed industries in sourcing sustainably produced, non...
Pig farm incomes fall 50% in past year
A new report from the Department for Environment, Food and Rural Affairs has estimated that pig farm incomes have fallen by around 50%, a third succes...
Feed is contributing to climate change, says crop expert
European agriculture's reliance on imported protein for use in livestock feeds is environmentally detrimental, not to mention expensive. The EU imp...
Cert ID's 'Ohne Gentechnik' opens doors for UK food and feed
Non-GM certification body Cert ID Europe has been approved as the first UK group for VLOG, the German government-backed programme which advocates the ...
Ufac appoints Egyptian distributor
Ufac-UK has appointed Unitrade Egypt Company as a new distributor for their dairy and poultry supplements for the whole of Egypt. This was marked ...
New era of phytase debated at IPS 2
Incomplete destruction of phytate is compromising the profitability and sustainability of the animal feed industry, according to information presented...
Running an agri business 'becoming increasingly complex'
The operating environment for food and agriculture companies is becoming increasingly complex as new external influences compound rising commodity pri...
Maize 'still the most cost effective feed'
Maize is still the most economic forage, according to a new analysis of Maize Growers Association (MGA) data carried out by Grainseed Ltd. Despite ...
Environmental Stewardship derogations continue due to bad weather
Natural England will be continuing to make its Environmental Stewardship scheme derogations available due to recent wet weather and snowfall. They ...
Thompson's tip: Check the basics to save feed
With the high price of feed focusing attention on feed conversion, ACMC veterinary consultant, Paul Thompson, advises pig producers to check that the ...
Needham Chalks sold in multi-million pound deal
Needham Chalks has been sold to Bishop's Stortford based Harlow Agricultural Merchants, who also acquired a leading analytical laboratory business fro...
Keenan wins Science award with livestock feeding system
An innovative approach to feeding dairy and beef cattle has won the 'Practice with Science' award presented by the Oxford Farming Conference and the R...
Weather and feed costs denting farmer confidence
The effect of adverse weather conditions combined with concerns over feed bills have dented farmer confidence to invest according to a new survey. ...
Ufac-UK takes palm oil out of diets
Ufac-UK — the specialist feed supplements manufacturer — has announced that it has removed palm oil from over 90 per cent of its products. The UK g...
Higher feed prices 'here to stay' says poultry chairman
The chairman of the British Poultry Council (BPC), John Reed, has warned that higher feed prices are here to stay. His warning came during a speech...
Feeding sows more efficiently
When someone mentions feed costs, thoughts typically gravitate towards what is happening in the finishing barn, simply due to the influence it has on ...
Lords accuses minister over EU fisheries reforms
The Fisheries Minister Richard Benyon is set to be questioned by a House of Lords committee on the way his department failed to keep Parliament inform...
Plant breeding must address food security challenges - Moore
Advances in plant breeding are essential to help address the challenges of global food security and can also be a significant contributor to UK econom...
Farm returns could be hit by euro uncertainty
Farmers have been urged to reassess their budget forecasts in light of the European uncertainty of the Euro and increasing pressures on costs. Spea...
High sugar mixture provides boost for sheep systems
A new seeds mixture for extended grazing and comprising exclusively of the Aberystwyth-bred Aber High Sugar Grasses with a compatible white clover ble...
CAP reforms would damage UK competitiveness - NFU
Following a trip to Strasbourg to meet with key MEPs involved with the CAP reform process, farming unions have said the greening measures being propos...
Danish bid to revive GM cultivation plan fails
Attempts by the Danish Presidency to revive a European Commission proposal to reform legislation on approving GM cultivation applications have failed ...
Grains and Oilseeds Market Report - 11th May 2012
WHEAT - USDA report corn plantings are 71% complete, 53% last week and 47% average. 
 - USDA report spring wheat plantings are 84% comple...
Agricultural suppliers aiming to grow in mobile markets
Leading suppliers of animal feeds, agricultural supplies and horticultural products are looking to nurture their businesses in 2012 by targeting growt...
High sugar grass offers better yield
The latest Aber High Sugar Grass AberGain enters the industry's independent Herbage Varieties Guide with a Grazing Yield of 109% - highest of al...
TFA endorses Uplands Report
The Tenant Farmers Association has endorsed the National Sheep Association's report on the "Complimentary Role of Sheep in Less Favoured Ar...
Precision drilling world record broken
Claas and Horsch set a new world record on 26th April by drilling 448.29 ha in 24 hours with the Maestro 24 SW drill and the Claas Xerion 5000 Trac tr...
Supermarket adjudicator 'will make no difference' says report
British Retail Consortium Food Director, Andrew Opie has said that proposals for a supermarket adjudicator will make no difference because few farmers...
Veterinary profession must meet demands of food sector - report
The multi-stakeholder Veterinary Development Council (VDC) today publishes its report setting out practical ways to help the veterinary profession mee...
Pulse Market Update - 4th May 2012
Global pulse stocks are the lowest for some years. 30th March saw USDA's Prospective Plantings Survey and maize acres are predicted to rise more...
Milling wheat - a potential opportunity for 2013
A feature of the 2011-2012 markets has been the fall in the milling wheat premiums but consultant Simon Ward of Increment, believes that this is a one...
GM outcrosses six times more than non-GM wheat
Recent research has found that varieties of GM wheat are outcrossing to other plants at a rate six times higher than conventional varieties. The fi...
Welsh Government warned over agency merger
Farmers' have warned that facilitation needs to be the overall ethos when the Welsh Government plans to merge three of its key agencies. The ...
Market Report - 4th May 2012
GRAIN MARKETS - Jonathan Lane, Trading Manager WHEAT - The USDA report corn plantings are 53% complete, 28% last week - 27% average, and spring...
Attracting young talent to agriculture
Making agriculture an attractive alternative for younger talent was identified as a priority at a food and farming industry forum hosted by Lloyds TSB...
New sugar beet varieties introduced by Sesvanderhave
The 2013 BBRO Sugar Beet Recommended List includes three new high yielding varieties from SESVANDERHAVE: Dolphin, Bulldog and Pitbull. 'All t...
Farms in record output levels
New government figures show farming is performing strongly despite the on-going struggles of the wider economy. The latest Defra farm income figure...
Key CAP talks to take place in London
Scottish cabinet secretary Richard Lochhead and Caroline Spelmen are set to discuss positions for vital EU CAP and CFP reforms. Ensuring that the n...
Scaling up organic farming will 'slash food production'
A comprehensive new study comparing yields in conventional and organic agriculture has scotched 'once and for all' contentious claims that...
New sugar beet joins BBRO list
The new high yielding variety - SY MUSE - from Syngenta joins the 2013 BBRO/NIAB Recommended List of sugar beet varieties. With a 3-year mean yiel...
Pulse Crop Bulletin - 1st May 2012
Becky Ward, PGRO principal technical officer, advises .. Post emergence herbicides Beans In beans, post-emergence options are limited to Bas...
BPTA to launch revised seed sale terms
The British Potato Trade Association will launch revised terms and conditions surrounding the sale and purchase of seed potatoes on May 1, 2012. Fo...