Farmshops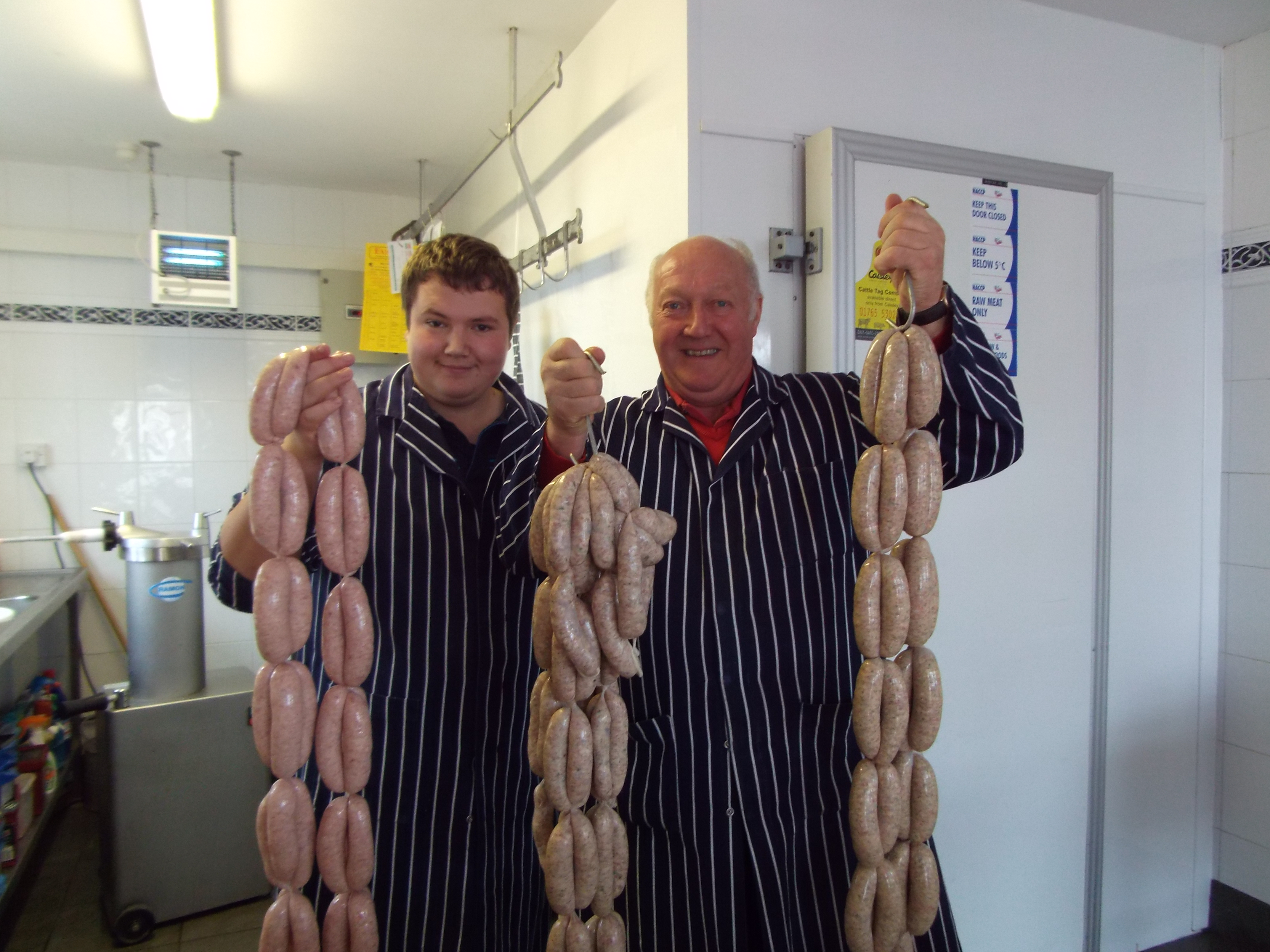 Support local farmers and butchers in Sausage Week, says FUW
The Farmers' Union of Wales today called on people to support their local farmers and butchers by tucking into wonderful Welsh bangers during next wee...
Welsh food producers celebrate success of 'taking coal to Newcastle'
A group of Welsh food producers who attended the first Food & Drink Show Northern Ireland 2013 recently are celebrating the success of their trade mis...
FUW launches 'CUT, PASTE, SAVE' campaign
The Farmers' Union of Wales has launched a new campaign aimed at persuading shoppers of all ages to buy more locally-produced food in a bid to safegua...
Redundant farm buildings could become cash cows
Further details of planning regulations have been unveiled which aim to benefit struggling farmers by allowing easier conversion of redundant farm bui...
Plant growers report 'catastrophic' spring sales figures
Growers of pansies, primroses and pot plants destined for gardens up and down the country are reporting 'catastrophic' impacts on their businesses fro...
FUW hosts Breakfast Week events to promote Welsh food
Events ranging from a hearty breakfast in a Snowdonia farmhouse kitchen to a prestigious lunch at the House of Lords have been organised by the Farmer...
Local food networks are 'under-recognised', says report
Despite the importance to the high streets and landscapes, local food markets are 'under-recognised' and poorly supported, a new report says. The ...
2012 Yorkshire charity Farmhouse Big Breakfast
The countdown has begun to Yorkshire's annual charity Farmhouse Big Breakfast in the New Year. Hosting the three-day fund-raiser in 2012 are...
Bradford shows true taste in honouring local farm shop
The people of Bradford, famous as the curry capital of the north and brimful with shops and retail outlets, have voted a farm shop on the outskirts of...
Farm shops recognised in annual award
The winners of the 2011 National Farm Retail Awards from FARMA were announced this week on Tuesday 25 January at an Awards ceremony at the Bournemouth...
West Midlands Project invites Farmers to Add Value
A West Midlands based Farming and Food Enterprise Development Project is hosting a variety of one day workshops across the West Midlands region, to in...
Celebrity farmer opens food centre
A state-of-the-art food centre of excellence was launched by TV star Jimmy Doherty at Reaseheath College in Cheshire. Real life pig farmer and BBC ...
Wyre Forest inspire farmers and producers
Businesses in The Wyre Forest are set to showcase their enterprises and share their knowledge with interested farmers and growers from across the regi...
I've got nothing to wear……!! Alpaca fear leads to new lines
After owning alpacas for nearly five years and my herd now standing at 30 animals it is a shocking fact that I do not possess one single item made fro...
Cold Control meats high expectations at Newlyn Farm
Cold Control, the award winning air-conditioning and refrigeration specialists, were the preferred contractor to facilitate the air conditioning and r...
Stowey Court Farm Shop opens at Cricketer Farm
Stowey Court Farm Shop, based at the home of award-winning cheesemakers, Cricketer Farm in Nether Stowey, opened its doors for the very first time on ...
Kiplingcotes Farm becomes first recipient of a 'Genuine Own' badge from FARMA
Kiplingcotes Farm at Dalton Holme, Beverley, East Yorkshire, which trades as www.threelittlepigsonline.co.uk and at farmers' markets in the regi...
Somerset farm shop wins prestigious national award
A thriving Somerset farm shop and café has scooped the prestigious Local Food Farmer of the Year prize at the national 2009 Farmers Weekly Awards. ...
FARMA welcomes government support for markets
The National Farmers' Retail & Markets Association (FARMA) welcomes the Government's stated intention to support street, covered and farme...
Cedar Barn farm Shop is finalist in national Farm Shop Awards
Cedar Barn Farm Shop in Pickering, North Yorkshire, has been chosen as a finalist in two categories of the Farm Retail Awards from the National Farmer...
Ingfield farm shop is finalist for best butchery award
Ingfield Farm Shop in Southowram, West Yorkshire has reached the finals of the prestigious Farm Retail Awards from the National Farmers' Retail & ...
The Rising Cost of Food
Agricultural and food prices are on the up. Sharp price increases of wheat and oil, and indeed other basic food commodities, all point towards a m...
Linking the Food Chain: Stourhead Farm Shop
The first of Natural England's farm demonstration programme's, Food Expos and Farm Walks for 2008 will commence on Sunday 27 January 2008 at S...
HEART of ENGLAND fine foods stands and delivers
The launch of a unique delivery service by regional food group, HEART of ENGLAND fine foods (HEFF) is being hailed a huge success by participating pro...
Oregano supplement for pigs and poultry
Ropadiar, a feed supplement for pigs and poultry, based on the natural herb oregano, is being marketed by GE Baker (UK) Ltd of Woolpit, Suffolk, follo...
Lincolnshire Leads the Way in Rural Building Awards
Lincolnshire can boast to be the regions leader in rural architecture with the final short listed candidates for the CLA Rural Building Awards scheme ...
Whole Foods Market announced as major sustainer for the Real Food Festival
Organisers of the inaugural Real Food Festival today announced Whole Foods Market as one of the major sustainers of the four day event set to take pla...
Wolsingham Farm Shop backs CLA Campaign
Christopher and Jill Stephenson, owners of the newly opened farm shop and café at Bradley Burn near Wolsingham, are the latest to add their support to...
Teashops desperately seek Geisha with green tea know-how
"Wanted - one Geisha" is the message being sent out by 13 delightful, rural teashops in Cumbria as they avidly search for an expert, with more than me...
Crowds turn out for the opening of Farm Shop - Bramble & Sage
Over 350 people turned out to support the opening of new farm shop, Bramble & Sage on Sunday 1st July at Home Farm, Sutton Montis, near Yeovil. Unde...
Feeding whole milk to calves can be costly - both financially and nutritionally
Feeding what might seem to be surplus whole milk from the dairy herd to calves simply does not make financial or nutritional sense and may even expose...
'Just Ask' Gonalston Farm Shop
Customers at Gonalston Farm Shop, Nottinghamshire, are being encouraged to 'Just Ask' where their food comes from when TV Celebrity Chef and &...