Deer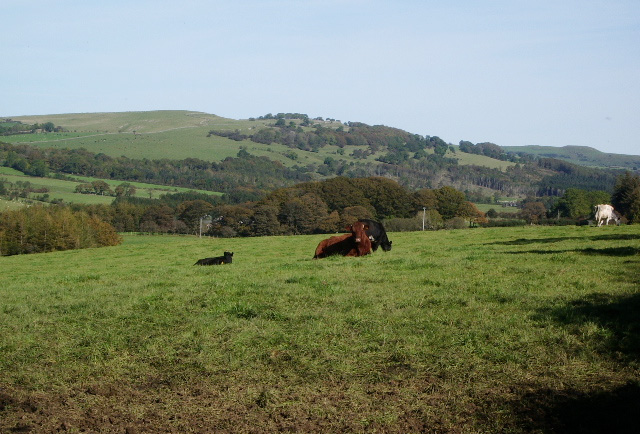 Public consultation launched on TB in non-bovine animals
A 12-week-long public consultation has been launched on proposals for new controls to address incidences of bovine tuberculosis (TB) in specific non-b...
Call for stronger TB surveillance for camelids
The NFU has called on government to strengthen TB controls for camelids to help stop the spread of bovine TB. In its response to a Defra consultati...
Vets warn farmers over liver fluke risks
Sheep farmers are being warned that while liver fluke epidemics may have failed to hit the headlines during the recent winter, they have not disappear...
Scotland's deer farming demonstration project oversubscribed for first day
The first day of the Deer Farm Demonstration Project will be held on Tuesday 15 April at Culquoich, Glenkindie, Strathdon courtesy of Ali Loder. T...
Bristol veterinary society hosts national student congress
What farmers will want from their veterinary surgeon in the future was one of the subjects discussed at the Farm Annual Veterinary Society's 2014 cong...
Scottish Gamekeepers Association gives evidence on deer issues
Scottish Gamekeepers Association Chairman Alex Hogg was at Holyrood giving evidence to the Rural Affairs Committee on the subject of how deer are mana...
CAP payments made under new entrants scheme
NFU Scotland has welcomed the announcement that many new entrants to the sector are to receive a boost to cashflows this autumn and next spring as awa...
Television chef calls on people to stop donating to the RSPCA
Television chef Clarissa Dickson Wright has called on people to stop donating to the RSPCA because she believes the animal charity has become politica...
Gloucestershire police deployed as badger cull begins
Police have been deployed in parts of Gloucestershire to provide 'reassurance' to communities at risk of disruption as the badger cull pilot schemes a...
Farmers win injunction over badger cull protesters
A High Court judge has granted the NFU and a number of other claimants an interim injunction to protect farmers in and around the pilot cull areas fro...
Tried, Tested and... PASSED!
Hampton Steel Ltd manufacture a wide range of quality wire fencing products for deer farmers, supported by competitive prices and excellent customer s...
Farm drone spots game on the fields
Thousands of deer, hares and pheasants die annually in agricultural fields when large farm machinery are harvesting. It is especially so during summer...
Parliament backs badger cull plans
MPs have voted to reject calls to abandon badger culls in Gloucestershire and Somerset with a majority of 49 votes. "We welcome today's vote in fav...
Badger cull 'vital to avoid needless slaughter of cattle,' says CLA
The Country Land and Business Association has given its backing to government policy on bovine TB ahead of today's Opposition Day Debate, saying a bad...
New badger cull will not stop TB, says researcher
The widespread badger cull starting today will not solve the problem of tuberculosis in cattle, according to Professor Peter Atkins, from the Institut...
More farmers battling TB as 3,000 cattle culled in a month
The number of cattle slaughtered because of TB has risen again this month bringing the total number of cattle culled to 186,664 (from January 2008 – J...
Badger cull 'backed by science' says farming minister
Farming Minister David Heath has backed badger cull calls by saying the government must do everything it can to stop the spread of bovine TB which is ...
38,000 cattle slaughtered to combat TB in 2012
In 2012, the spread of bovine TB led to the slaughter of 38,010 cattle in Great Britain, a 10% increase compared to 2011, according to new statistics ...
Deer cull logic must apply to badgers says FUW
As recent calls have highlighted the dangers of an increasing deer population, the Farmers' Union of Wales have called on scientists to recognise the ...
Mass cull 'not the answer' says deer group
The call for a nationwide cull of half the UK's deer population following the publication of a report by the University of East Anglia has been brande...
Welsh farmers incensed by Brian May deer cull 'hypocrisy' - FUW
The Farmers' Union of Wales says it has been inundated by calls from farmers incensed by revelations that pop star Brian May was allowing deer to be c...
£1m animal welfare grant to focus on skills training
Just over £1m is to be invested across the country in enhanced skills training on animal health and welfare, due to a funding bid under Defra's Rural ...
RSPCA accused of bullying after badger cull threats
The NFU has accused the RSPCA of hypocrisy after farmers were warned they could lose their valued Freedom Foods status if they supported or allowed ba...
NI consultation proposes firearm fee increases
A public consultation on proposals to increase fees and make other amendments to the Firearms (Northern Ireland) Order 2004 has been launched by the D...
Forestry Commission England tender for Deer Control Licences
Forestry Commission England has released documents online inviting people to apply by tender for Deer Control Licences on the Public Forest Estate. It...
BASC Scotland trains police in trapping and snaring laws
Police wildlife crime officers in Fife have been trained to identify the difference between legal and illegal forms of trapping and snaring. They w...
Farmland and sporting estates continue to attract international attention
With the start of the shooting season, marked by the Glorious Twelfth on 12th August, Andrew Pearce, head of Rural Agency at Chesterton Humberts&rsquo...
BASC alerts shooters to coastal access proposals.
The UK's largest shooting organisation, the British Association for Shooting and Conservation (BASC), has issued an alert to people who shoot in...
TB must not be allowed to spread across Cumbria say NFU
The North West NFU is urging farmers in Cumbria to rise to the challenge and stop Bovine TB from spreading across the county. This follows the Animal ...
Action to tackle TB should progress without delay
Wales' Rural Affairs Minister Elin Jones has today laid the Badger (Control Area) (Wales) Order 2011, which authorises the destruction of badger...
FUW welcomes latest TB eradication measures
Today's decision by Wales' Rural Affairs Minister Elin Jones to go ahead with a badger cull in north Pembrokeshire was welcomed by the Far...
12m food-and-mouth vaccines shipped to S. Korea
Intervet/Schering-Plough Animal Health announces today that it has shipped 12 million doses of foot-and-mouth disease (FMD) vaccine to South Korea to ...
Scottish shooters welcome sensible legislation
The UK's largest shooting organisation, The British Association for Shooting and Conservation (BASC), has commended the Scottish Parliament for ...
Highlanders to invade Richmond?
Cattle grazing to bring new lease of life to Richmond Park Introduction of new plan boosts London conservation target to 91% Richmond Park is an int...
Shooting group sends codes of practice to police
The UK's largest shooting organisation, the British Association for Shooting and Conservation (BASC), has sent out almost 40,000 codes of practi...
BASC will defend shooting through quango shake-up
The UK's largest shooting organisation, the British Association for Shooting and Conservation (BASC) has promised to defend shooting through the...
Introduction to deer stalking in Cumbria
The UK's largest shooting organisation, the British Association for Shooting and Conservation (BASC), will host a course to introduce people to ...
Holme Farmed Venison takes on Procurement Manager
Holme Farmed Venison, the naturally reared venison specialist based in Sherburn-in-Elmet, today appoints Tim Bastable as its Procurement Manager. T...
Deer management guidance will help woodland management, says the CLA
The CLA will host the launch of the Deer Initiative's Best Practice Guidance on Wednesday 2nd December at its headquarters in London. The Gu...
Happy herds feel at home in Britain's first ever Deer Roundhouse
'Grand Designs' meets the farming industry today, as Yorkshire based Holme Farmed Venison unveils the first ever 'roundhouse' ...
Pros and cons of TB-free status need to be measured carefully
The Scottish Government is correct to examine the benefits of TB-free status but it must make sure that beef industry structures are not damaged by th...
Q. When is a hare a deer A. When you ask the British public
The British countryside is world renowned for its stunning, scenic natural beauty. It is often described as the 'Jewels of England' and fo...
United Kingdom-More warnings over Bluetongue.
Farmers are in a race against time to protect East Yorkshire from a worrying livestock disease. Livestock producers are being urged to vaccinate ever...
Wild Deer and Bovine TB
Defra have published two reports that build on the evidence base on bovine TB in deer. The first is the final report from the South West England an...
Meat Hygiene Service stike may hit livestock farms
Livestock farmers have been warned there could be disruption next week as Meat Hygiene Service staff belonging to UNISON have given notice of a three ...
Venison is top for waist and taste
Research led by ADAS, sponsored by Defra and the Scottish Government through the Sustainable Livestock Production LINK Programme, has found that venis...
Some farmers resisting electronic tagging of deer, cattle
The former Federated Farmers leader heading livestock industry and government efforts to force farmers to individually identify cattle and deer says a...
Deer farmer's stock poisoned by 1080
A West Coast deer farmer has lost two thirds of his herd after deadly 1080 pellets were dropped over his property. Before the Animal Health Board d...
Creating a political voice for 'commons'
Over two billion people worldwide depend on common property for at least some significant part of their livelihoods. But the majority of land and...
Devon project to promote wild venison
A pioneering project has been launched to promote wild venison and other deer-related products and activities in the region. The South West Forest D...