Deer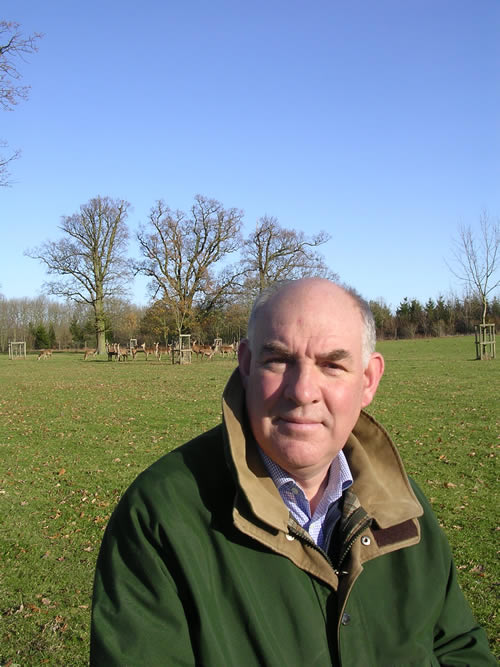 Scotland's deer farming demonstration project oversubscribed for first day
The first day of the Deer Farm Demonstration Project will be held on Tuesday 15 April at Culquoich, Glenkindie, Strathdon courtesy of Ali Loder. T...
Scottish Gamekeepers Association gives evidence on deer issues
Scottish Gamekeepers Association Chairman Alex Hogg was at Holyrood giving evidence to the Rural Affairs Committee on the subject of how deer are mana...
Tried, Tested and... PASSED!
Hampton Steel Ltd manufacture a wide range of quality wire fencing products for deer farmers, supported by competitive prices and excellent customer s...
NI consultation proposes firearm fee increases
A public consultation on proposals to increase fees and make other amendments to the Firearms (Northern Ireland) Order 2004 has been launched by the D...
Holme Farmed Venison takes on Procurement Manager
Holme Farmed Venison, the naturally reared venison specialist based in Sherburn-in-Elmet, today appoints Tim Bastable as its Procurement Manager. T...
Wild Deer and Bovine TB
Defra have published two reports that build on the evidence base on bovine TB in deer. The first is the final report from the South West England an...
Meat Hygiene Service stike may hit livestock farms
Livestock farmers have been warned there could be disruption next week as Meat Hygiene Service staff belonging to UNISON have given notice of a three ...
Deer farmer's stock poisoned by 1080
A West Coast deer farmer has lost two thirds of his herd after deadly 1080 pellets were dropped over his property. Before the Animal Health Board d...
Creating a political voice for 'commons'
Over two billion people worldwide depend on common property for at least some significant part of their livelihoods. But the majority of land and...
Devon project to promote wild venison
A pioneering project has been launched to promote wild venison and other deer-related products and activities in the region. The South West Forest D...
Venison Sales Double as Trendy Meat Hits Mainstream Tastes
If you're looking for food trends for 2008, venison should be near the top of the list says supermarket buyers—right behind omega 3, which of cour...
Bison and Deer farming in Leicestershire
Hundreds of motorists each day travelling on the A606 between Melton Mowbray and Nottingham little realise that as they approach the village of Neth...
Menus should identify meat - MLC
MENUS in hotels, restaurants, pubs and cafes should give their diners more information about the origins of the meat they serve. The demand for mor...
Building a better future for England
The England Implementation Group (eig) has today published 'Building a better future for England's kept animals', its first annual report ...
Proposals to improve wild deer management announced
People would be able to better prevent the damage caused by England's growing wild deer populations under proposed changes to deer protection law...