Dairy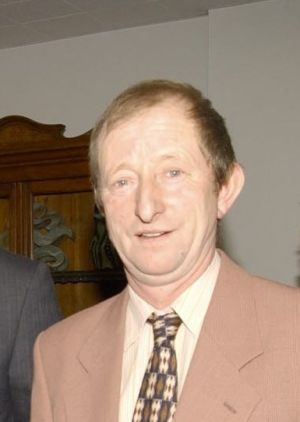 Shropshire dairy herd to be sold at auction in Shrewsbury
The entire milking portion of an unrecorded Shropshire dairy herd is to be sold at auction next week following a family's decision to cease milk produ...
FUW concerned over proposed closure of Whitland dairy
The proposed closure of Dairy Crest's Proper Welsh Milk dairy at Whitland in Carmarthenshire is a major body blow for the region's capacity to process...
Simon Bates to leave Dairy UK
Simon Bates, Director of Communications at Dairy UK, announced today he is to leave the organisation. Bates, who has worked for Dairy UK and predec...
Union meets dairy farmers in Campbeltown and Bute
The issues affecting dairy farmers in more remote areas of Argyll and Bute have been at the forefront of discussions this week. NFU Scotland met wi...
Rising milk production costs continue to squeeze margins
Higher average prices for globally traded dairy commodities have not necessarily brought higher average margins for milk producers, according to a new...
New Purpose-Built Soil Testing Laboratory Opens in Norfolk
A new state-of-the-art soil testing laboratory was officially opened by Sir Ben Gill last Thursday, 21 November 2013. The new laboratory has been purp...
Cow Watch services helps boost dairy farm fertility
A new monitoring service aims to boost herd health, fertility and production by helping farmers make better use of milk recording data. Wynnstay's ...
Dairy farm milks savings from solar
A Devon dairy farm is milking healthy energy savings after having a large solar panel system fitted onto a barn roof. Reeves and Partner dairy farm...
Carmarthenshire NFU Cymru on-farm milk meeting
Stephen James, NFU Cymru Deputy President and Aled Jones, NFU Cymru milk board Chairman, will be guest speakers at the next Carmarthenshire NFU Cymru ...
Dairy sector 'faces more threats than ever before'
The dairy industry must 'strive to find opportunities' in the challenges it faces on public health, according to Dr. Judith Bryans, chief executive of...
British dairy has potential for international growth, says NFU
An NFU delegation heads to Japan this week to explore the opportunities the British dairy industry can offer the international market and to share exp...
Dairy UK highlights 'crucial issue' of public health
The issue of public health is set to become one of 'paramount importance' for the dairy industry both in the UK and internationally, Dairy UK said tod...
Auctioneers report 'fantasic' trade for dairy cattle
Auctioneers Halls reported a "fantastic" trade for dairy cattle at Shrewsbury Auction Centre on Tuesday as heifers sold up to £2,550 and cows to £1,98...
Paice predicts 'excellent future' for UK dairy
First Milk's incoming chairman Sir Jim Paice MP predicted a great future for UK dairy producers with excellent export potential when he addressed the ...
New project will deliver bTB-resistant breeding for dairy cows
Dairy farmers will be able to genetically select for bovine tuberculosis (bTB) resistance within two years, due to a new joint research project funded...
Dairy farmers 'lost over 1p/litre last year'
Dairy farmers lost over a penny on every litre of milk produced last year, as costs of production soared due to the appalling wet weather. The Nati...
Borderway bull sale 'one of the UK's largest'
Harrison and Hetherington have announced that they are to conduct one the UK's largest sales of Holstein & British Friesian bulls that has been seen f...
Rumenco targets dairy hygiene market
Rumenco has announced the appointment of milking hygiene specialist Alison Clark to manage the company's entry into the UK and overseas dairy chemical...
Opportunities for precision technology to improve dairy herd performance
Tracking animal behaviour, improving heat detection, picking up subclinical disease, improving grazing outputs and reducing lameness will all be discu...
Sales of robotic milkers soar at Dairy Show
Sales of robotic milkers are rocketing, with more and more farmers seeking to improve cow welfare and productivity, while cutting back on labour. ...
EU must help producers selling milk below production costs, says NFU
The NFU has called on European policy makers to help make the sector more market focused and to provide dairy farmers with the right tools to supply a...
Calf disease monitoring system wins first Nick Bird Award
First winner of The Nick Bird Award is Doug Fleming, an agricultural engineering student at Harper Adams University, from Berwick-upon-Tweed. He gaine...
Keane re-elected as Dairy UK chairman
Billy Keane has been re-elected to serve for a two year period of office as Chairman of Dairy UK. In his Chairman's Address to the Dairy UK AGM, Mr...
Milk price rises are well overdue, says NFU
Welsh farmers have been justifiably expectant of farm gate milk price rises these last few months, said NFU Cymru Milk Board Chairman, Aled Jones. ...
Milk price increase for Muller members
Dairy farmer members of the Müller Wiseman Milk Group (MWMG) who receive the company's Standard milk price are to see it increase to 32.50 pence per l...
Dairy Show celebrates young farm vets with a new award
Three young veterinary students have been short-listed for a prestigious new award, which will be presented at the Dairy Show next month. The Dair...
Global players to engage with the Indian dairy market
The Indian dairy market is complex, particularly for foreign players and past failures indicate that getting the strategy and timing of entry right, i...
Chinese dairies join top 15 for first time
While the top-5 dairy players continue to drive consolidation and maintain a firm hold on their positions, elsewhere there is much movement. Chinese p...
New £2 million Vet School dairy farm to be opened by BBC Countryfile's Adam Henson
A new £2 million state-of-the-art dairy farm at the University of Bristol's School of Veterinary Sciences at Langford will be officially opened by far...
Muller confirms Nom Dairy acquisition
Müller Dairy has confirmed that it has acquired Nom Dairy UK Limited, which has a production facility in Telford, Shropshire. The move secures empl...
South Caernarfon Creameries announce milk price increase
South Caernarfon Creameries, Wales' oldest farmer-owned dairy co-operative has announced a milk price increase to member farmers. Effective 1st Se...
Farmers mean business at the Dairy Show
Milk prices are likely to be a hot topic of discussion at next month's Dairy Show, with thousands of dairy farmers expected to attend. Following t...
Cogent restructures UK businesses
Dairy and beef genetics firm Cogent Limited has announced the full integration with Dairy Daughters, World Wide Sires UK and Cogent Breeding UK busine...
Muller Wiseman confirms 34.55ppl price from October
Dairy farmers who have opted to sell their milk to Müller Wiseman Dairies through the 'Müller Wiseman Formula Price' contract are to receive 34.55ppl ...
Trial shows potential of active live yeast to alleviate acidosis
Supplementing dairy cows fed an acidosis-inducing diet with an active live yeast improved dry matter intake (DMI), milk yield and rumen pH, according ...
Three top Jerseys in the UK's largest ever catalogue for the breed
Cogent's involvement with the Jersey breed has been stepped up a gear this autumn, as the company launches by far the largest and most comprehensive J...
Attention to compaction can counter greater grassland traffic
Dairy farms taking greater numbers of young grass cuts from silage leys to boost energy contents should take care to counter the compaction caused by ...
Survey shows continuing improvement in udder health
A continuing trend of improvement in udder health in British dairy herds is the positive headline from the fifth annual National Mastitis Survey compl...
Research shows how to boost lameness treatment success
Applying a foot block and using anti-inflammatory drugs have proven benefits when treating lame cows with a sole ulcer, sole haemorrhage or white line...
Most popular year yet for Natural England grant scheme
From Northumberland to Cornwall, farmers in 79 priority catchment areas of England have submitted more applications than ever before for funding from ...
Compassion to march against live exports in London
A march is expected to go ahead in London on the 10th of August held by Compassion in World Farming against the live export of farm animals. Over ten ...
Milk production stays within UK's quota
The Rural Payments Agency (RPA) has received end of year details from milk purchasers and direct sellers of the amount of milk which was produced for ...
New advertising code will help with dairy breeding decisions
A new 'code of advertising' adopted by the dairy genetics industry will ensure farmers have the most meaningful information with which to make breedin...
Judge announced for Ireland's Dairy Livestock event
The judge of the 30th Diageo Baileys Irish Champion Cow Competition which takes place on 21st August at the Virginia Show, Co. Cavan is Canada-born Ly...
Muller Wiseman dairy depot closure puts 140 jobs at risk
Fresh milk processor Müller Wiseman Dairies has confirmed that it is to wind down its depot operations at Keith and Whitburn, with closure of the site...
Arla's Ashby closure puts 370 jobs at risk
A dairy and distribution facility at Ashby-de-la-Zouch owned by Arla Foods is set to close in April 2014, and could result in the loss of up to 370 jo...
Environmental boost at Royal Welsh Show
The welfare of livestock exhibited in heat-wave conditions at this year's Royal Welsh Show was given a boost by a £15,000 project to improve ventilati...
Dairy UK appoints Dr Judith Bryans as new CEO
The board of Dairy UK has announced today the appointment of Dr Judith Bryans as the new Chief Executive of the organisation. Dr Bryans is currentl...
Managed estates urged to grow revenues with anaerobic digestion
Estate owners are being urged to target income from anaerobic digestion (AD) as tenancies are renegotiated and amalgamated. EnviTec Biogas UK belie...
Review of voluntary code 'would draw out whether it can be improved'
The Voluntary Code of Practice on Producer Contracts is a success and a stakeholder review would draw out whether or not it can be improved. This is t...