Crops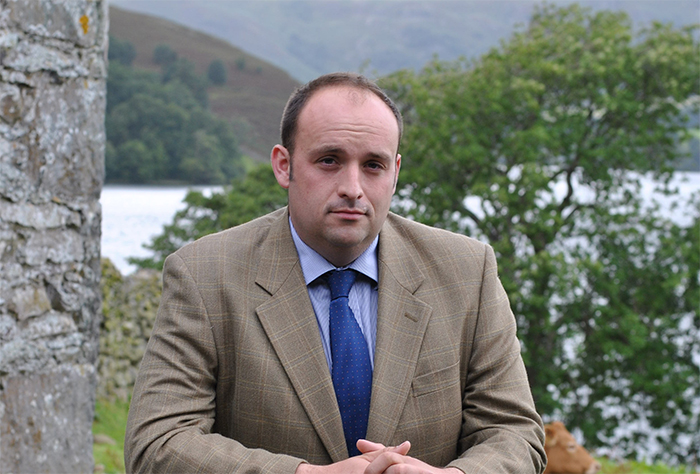 Sprays on target to control aphids in OSR
Good growth of oilseed rape crops over recent weeks now gives growers a better chance to target Plenum spray applications to control aphids that risk ...
USDA report prospect weighs on traders; Russia wheat area 'dry'
Soycomplex Beans closed slightly lower. The prospect for higher US yields and production in Friday's USDA report weighs, but the late nature of the...
Wheat production forecast 40% jump on last year
EU grains closed mostly a little lower in more orderly trade than we have seen in the past couple of days. The day ended with Nov 14 London wheat ...
Greening shift to help Scottish farmers
NFU Scotland has welcomed a Scottish Government announcement that makes the growing of Nitrogen Fixing Crops (NFC) a viable greening option for Scotti...
Wheat quality concerns remain around the globe
Soycomplex Beans closed narrowly mixed as traders position themselves where they want to be heading into Friday's WASDE report from the USDA. A Reu...
EU grains end choppy session mixed; UK harvest 99% complete
EU grains ended a choppy session mixed. London wheat jumped out of the starting stalls aggressively, trading GBP3.50/tonne higher in early trade, befo...
More land needed as UK's growing population is 'perfect storm'
By 2030 the UK will need the equivalent of 7 million more hectares of land to support its growing population, according to Agri-Tech Director Dr Belin...
Highest wheat yield on record predicted for 2014
The highest wheat yield ever was recorded by the NFU's harvest survey which was published today. It predicted the average wheat yield for the UK ha...
Winter beans breaking the cycle of black-grass
Winter oilseed rape is the most widely grown break crop in the UK, but as from January 2015 growers will have to abide by several greening measures in...
EU grains begin the week strongly, racing sharply higher
EU grains began the week strongly, racing sharply higher early in the session, although giving up some of those gains by the close. The day ended w...
Delayed US corn crop 'added bullish momentum' to markets
Soycomplex Beans closed sharply higher as talk of possible weekend frost damage in the upper Midwest and northern Plains did the rounds. "With the ...
Postcode Decision Support System for post-em herbicides
The popular and helpful decision support "traffic light" system to aid the timing of both ASTROKerb and Kerb Flo 500 is on the starting grid for the f...
Project underway to fight beetle bests in crops
Pea and bean weevil and bruchid beetle are common pests in UK legumes. Damage caused by the weevil adult is visible as notching around the leaf margin...
End of summer raises threat of slugs
The end of summer and forecasts of much-needed rain will be welcomed by growers hoping to achieve favourable plant populations ahead of winter, but wi...
Sustainable food security needs public awareness, EU commissioner says
One of the big challenges for sustainable food security is public awareness, European Commissioner for Agriculture Dacian Ciolos said in a speech in M...
Pound slump 'supports London wheat'
EU grains closed mixed to end the week, but with decent gains versus last Friday. The pound slumped under 1.60, to its worst level against the US d...
Late drilling slot still available for high yielding varieties Evolution and Zulu
There is still a good opportunity for growers looking to drill wheat in the later drilling slot after sugar beet or potatoes, particularly in light of...
Aberdeen Grain shortlisted for prestigious green energy award
Last night at a special reception in Glasgow, Aberdeen Grain was named as one of the finalists in the Sustainable Development Award category of the 20...
Ukraine exports going well; EU grains close higher
EU grains closed higher to start the new month, with the Paris market garnering support from an ever weakening euro. The day ended with Nov 14 Lond...
All eyes on next Friday's WASDE report from USDA
Soycomplex Beans put in a new contract low before rebounding to finish the day with modest gains. FCStone raised its US 2014 soybean yield estimate...
Autumn fungicides could boost struggling OSR
Extreme variations in oilseed rape establishment combined with extensive flea beetle damage in some areas and falling commodity prices pose real chall...
Hogan challenged over future of EU farming
Phil Hogan, Commissioner-designate for Agriculture and Rural Development, was recently challenged by questions from MEPs concerning his plans to suppo...
Trials highlight the benefits of strip tillage in 2014
Independent trials conducted by leading seed breeder Saaten Union have again confirmed the benefits of establishing crops using the Claydon Strip Till...
Growers call on Secretary to pause greening proposals
Scottish growers are to meet with Richard Lochhead to discuss the damage that current greening proposals will have on their business and to urge the C...
Conference tackles sustainable agriculture and growing global demands
The challenges of delivering sustainable agriculture while meeting growing global demands for food will feature high on the agenda for this year's AIC...
Single Payment exchange rate a further blow for Welsh farmers - FUW
The fall in the Euro-Sterling exchange rate for Single Payment calculations to its lowest level in seven years could not have come at a worse time, sa...
Emergency use of insecticide granted but 'will be too late for some'
Emergency use of the crop protection product Insyst has been authorised to protect winter oilseed rape from further damage by cabbage stem flea beetle...
Public perception of farming 'increasingly positive'
More of the British public think positively about farmers and farming than last year according to a recent OnePoll survey commissioned by the NFU. ...
Exchange rate hits support payments for 2014
The Scottish Government has confirmed that the exchange rate to be used to calculate support delivered through the 2014 Single Farm Payment (SFP) Sche...
Russian wheat in decline; US corn progress less than forecasted
Soycomplex Beans closed higher on month/quarter-end short covering. There may also have been some book squaring going on ahead of tomorrow's quarte...
EU grains close mostly higher
EU grains closed mostly higher in what looks like month-end and quarter-end consolidation and profit-taking. The day ended with Nov 14 London wheat...
Black-grass: The magic number
Black-grass populations of more than 30 black-grass plants/m2 are unlikely to be adequately controlled by herbicide programmes alone, Bayer CropScienc...
EU announces new measures for farmers affected by Russian ban
The European Union has adopted new emergency measures in the wake of the Russian ban on EU agricultural imports, the Commission announced. Worth up...
CAP Reform: Dual use will continue to be allowed in 2015
Farmers and landowners in England with Environmental Stewardship agreements will be able to maintain their existing dual use arrangements in 2015. ...
Underestimated effects of neonicotinoid ban
Oilseed rape has been a victim of the growing gaps in control from crop protection products after the autumn sown crop was untreated due to the curren...
Don't overlook the threat from Mycotoxins this winter
Dairy producers are being warned not to overlook the very real threat posed by mycotoxin contamination of feedstuffs this winter. Analysis of UK forag...
'Significant rise' for US corn yields
Soycomplex Beans closed lower, setting contract lows and ending at the worst level for a front month since Feb 2010. The US harvest is expected to ...
Use the most effective pyrethroid for BYDV
With some concerns about controlling BYDV because of the risk of aphid resistance, Interfarm UK Ltd is reassuring growers that the use of a strongly r...
Centurion Max - get it right
The graminicide Centurion MAX was launched last autumn and the vast majority of users have been thrilled with the excellent level of black-grass contr...
Practical black-grass control strategies
Yorkshire farmer Nigel Durdy has had RRR black-grass resistance confirmed on some of his land and is adapting the way he farms to minimise the problem...
Paris grains supported by weak euro; Rains slow Ukraine plantings
EU grains closed mixed. The day ended with Nov 14 London wheat down GBP0.25/tonne to GBP109.50/tonne, Nov 14 Paris wheat closed EUR2.50/tonne higher a...
Put farmers at the centre of global talks, Kendall urges
Peter Kendall, President of the World Farmers' Organisation (WFO), joined the UN Climate Summit in New York this week to ensure that farmers are no lo...
Recent Ukraine rains creat 'excellent conditions' for winter wheat
Soycomplex Beans closed with little change. Oil World estimated the 2014/15 global soybean crop at 310.8 MMT versus a previous estimate of 306.7 MM...
Aphids on the wind spread virus risk
Aphids that are the primary transmitters of Turnip Yellows Virus (TuYV) to oilseed rape plants have been caught in traps in all key arable growing are...
Heavy rain stalling Russian grain harvest; EU grains crash to fresh lows
EU grains crashed to fresh lows with Nov 14 London wheat down GBP1.05/tonne at GBP110.50/tonne, and Nov 14 Paris wheat closing down EUR2.25/tonne to E...
China turns to non-traditional corn suppliers
Soycomplex Beans fell to fresh 4-year lows as the US prepares to bring in a record 2014 soybean crop. Nearby cash premiums have "collapsed" accordi...
Farmers 'losing out' over CAP uncertainty as NFU heads to Brussels
Lack of detail on CAP implementation and the Russian trade ban will be top of the agenda for the heads of farming unions as they travel to Brussels to...
EU grains closed mostly lower
EU grains closed mostly lower, as the old adage "big crops get bigger" continues to bite. The day ended with Nov 14 London wheat down GBP0.75/tonne...
Wheat market closes at new 4-year lows
Soycomplex Beans closed lower despite strong weekly export sales and the USDA announcing 110,000 MT of US beans sold to China for 2014/15 shipment....
Growers join forces to promote the humble hop
If you thought that hop picking was the preserve of the Kent countryside, then you might be surprised to learn that more than half of the hops grown i...