Arable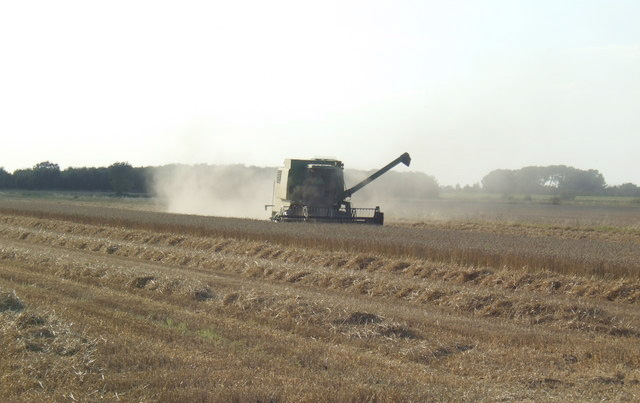 Maize performance more dependent on location
Maize growers should focus much more on choosing varieties for specific locations rather than using regional averages, suggest trials carried out by f...
Livestock farmers should 'seize the opportunity' for more forage
A leading expert is urging livestock farmers to seize the opportunity and take advantage of conditions to help replenish depleted winter feed stocks. ...
Farmers' views on the neonicotinoid ban
In the wake of the UK governments published view that the ban of the neonicotinoids is "unnecessary and unjustified", the views of farmers in Great Br...
Farmers 'see a sharp recovery' in the quality of wheat
David Sheppard, Gleadell's Managing Director, comments on the wheat market. WHEAT USDA raises global 2013/14 wheat production/stocks. US corn yi...
Agrii appoints Jim Carswell as R&D Manager
Agronomy, technology and strategic advice company Agrii has appointed a prominent industry figure to head up its R&D Team in the north of England. Jim...
Plan for flexibility in blackgrass fight, advises Dow AgroSciences
Cereal farmers planning their campaign against blackgrass this autumn should aim for flexibility in the programmes they adopt, advises Dow AgroScience...
SAWS decision 'a major blow' to UK horticulture sector
Britain's horticulture industry has expressed concern that long-term prospects for sustainable growth and investment within the UK's £3.7bn fresh prod...
Chicago grain market report - 12th September 2013
Soycomplex The trade looks like it's more or less given up on the weather adding anything extra to US soybean yields this year. What is out in the ...
European vote highlights 'deep divisions' over biofuel policy
The biofuels debate is set to continue in Europe after a European Parliament vote highlighted the deep divisions between MEPs and member states over t...
Moderate price increase expected to continue in EU potato market
Over the coming 5 years, northwest European potato prices are expected to gradually climb and elevated price volatility set to persist, according to a...
NFU President outlines CAP priorities to Lords' Committee
The House of Lords EU Select Committee heard evidence from NFU's President Peter Kendall yesterday as part of a short inquiry to identify priorities f...
Lincolnshire farmer's energy crop combats bedrock and blackgrass
A Lincolnshire farmer has solved longstanding problems caused by bedrock and blackgrass by planting Miscanthus – and is now making consistent returns ...
Feed enzyme characteristics more important than number of enzymes present
Multi-enzyme dosing, whether achieved using a single fermentation product with multiple activities, or a blend of single activities produced separatel...
Maize 'bounces back' but good cultivations 'now critical'
Maize crops across the country have sprung back after difficult establishment and poor early growth but producers must now make amends for cultivation...
Government rejects case for ban on pesticides
The Government has rejected the scientific case for a ban on pesticides linked to bee decline, not only for crop-growing farmers but for people using ...
Harvest date critical for maximising value of biogas maize
Producers growing maize for the first time to take advantage of the biogas opportunity must be very careful over the next few weeks of harvest if they...
CropTec to highlight benefits of technical approach to growing
A more strategic technical approach to cereal growing is essential as growers face increasing threats to production and fewer conventional control opt...
New tool launched to help growers plan field margins
A web tool that helps growers choose the right seed mix for their field margins has been launched by the Horticultural Development Company (HDC) and S...
EU regulations 'threatening crop yields', says NFU
The NFU has warned that tightening EU regulations on crop protection, plant breeding and genetic technology is threatening European crop yields and qu...
Crop reports showing 'vastly increased yields'
David Sheppard, Gleadell's Managing Director, comments on the wheat market. WHEAT - Ukraine Ag Ministry sees 2013 grain harvest at an all-time ...
Chicago grain market report - 9th September 2013
Soycomplex Aside from front month gains there wasn't a lot of change to end the week. Today was maybe more about a bit of book squaring ahead of th...
Stewardship initiative offering CPD points at industry events
Those visiting the Say NO to DRIFT stewardship initiative stand at upcoming arable events have the opportunity to earn NRoSO and BASIS points. Over...
Black Isle growers selected as new East Highland Monitor Farms
Black Isle growers Brian and Caroline Matheson from Ballicherry Farm in Balblair have been selected as the new Arable East Highland Monitor Farm in a ...
Scotland 'needs CAP clarity' to curb uncertainty
Scotland is firming up on arrangements for the future delivery of support to the nation's farmers under the new CAP arrangements agreed during the sum...
Crop Update - 5th September 2013
Becky Ward, PGRO principal technical officer, gives the latest update on field bean desiccation. Field bean desiccation As well as increasing pr...
Chicago grain market report - 5th September
Soycomplex Beans closed with good gains, although finishing well off the early session highs. Nov 13 failed to break through last Monday's high of ...
Forage maize Descriptive List published
Eleven new first-choice varieties have been added to the BSPB 2014 Forage Maize Descriptive List. The varieties Glory and Fieldstar from Limagrain...
BASF launches agriculture marketing campaign
BASF has launched a global marketing campaign to support agriculture and the huge contribution that farmers make to the world and our communities. ...
Seedbed preparation is important for the crop and weed control
Don't get caught out drilling your oilseed rape. The window between completing the wheat harvest and drilling oilseed rape is narrow at the best of ti...
New sponsor at Campaign for Responsible Rodenticide Use
A tenth rodenticide supplier has stepped forward to support the Campaign for Responsible Rodenticide Use (CRRU). This follows the Health & Safety Exec...
Triple threat to oilseed rape
Oilseed rape crops could be at greater risk from a three-way disease attack this coming season so growers must adopt a robust fungicide strategy from ...
Markets continue to be driven by US corn and soybean volatility
David Sheppard, Gleadell's Managing Director, comments on the wheat market. WHEAT - US advisory service Pro Farmer projects record US corn crop ...
Attention to compaction can counter greater grassland traffic
Dairy farms taking greater numbers of young grass cuts from silage leys to boost energy contents should take care to counter the compaction caused by ...
Keep your best beet growing
Sugar beet growers are being advised to prioritise crops for earliest lifting - avoiding the temptation to take the best grown fields first, in the ho...
Slug control this autumn
Growers are being urged not to cut corners when protecting crops against the threat of slugs this autumn. According to Simon McMunn of pellet manufac...
Crop conference maps out the future of crop protection
With less than a month to go until the AHDB Crop Research Conference, there are still places left at this essential event for anyone involved with the...
China corn crop 'record'; US changing weather causes 'choppy activity'
Soycomplex It was a choppy session, with front month Sep 13 beans posting decent gains. First notice day for that is Friday, and open interest in i...
US spring wheat harvest 'behind schedule'
Soycomplex Soybeans opened higher in follow through trade following yesterday's sharply higher close. However, some calls for a cooler and wetter o...
New overseas market for seed potatoes secured
On-going communications with Vietnam officials by Potato Council and SASA, to discuss seed potato importation requirements, has resulted in the seal o...
Even more interest in Avadex this year
A leading distributor technical manager is reporting even more interest in the residual herbicide Avadex Granules (tri-allate) this year as part of a ...
Trials show strong case for conventionals
NIABTAG reported their latest winter oilseed rape variety trial results, with conventional varieties still performing well against hybrids in a challe...
Little and often slug control this autumn
Using low 1.5% active substance metaldehyde pellets this autumn allows growers to use more than one application whilst keeping well within the Steward...
Duo CS maize crops progress from six leaves to 60 days
It is a little known fact that the cob potential in maize is already determined by the time the plant has six fully-expanded leaves. By this time,...
Wheat markets driven by dry US weather
David Sheppard, Gleadell's Managing Director, comments on the wheat market. WHEAT - Statistics Canada reports the country will reap the most whe...
Chicago grains market report - 23rd August 2013
Soycomplex Beans finished lower on overnight rains, although opinion is divided on how much good they might do. "Strong thunderstorms erupted in Ne...
Farmland prices expected to rise further
Farmland prices have increased over the course of a decade driven primarily by commercial demand and are expected to rise further, according The Royal...
US drought 'shifting east'; Chinese corn imports down by half
Soycomplex The market finished with decent gains, led by the front end, although deferred positions closed well off the intra-day highs. A Stats Ca...
GB seed potato industry hosts first-time industry reception
Importers and growers looking to buy high health, high quality seed are warmly invited to visit Potato Council's stand at Potato Europe. For the f...
Chicago grain market report - 22nd August 2013
Soycomplex It was a classic "Turnaround Tuesday" type trade today, with soybeans giving up some (but only 25% or so) of yesterday's gains. There wa...
Reduce impact of seed borne diseases, growers urged
"With a focus on crop establishment and promoting early vigour for the coming season, growers are being advised to think carefully about reducing the ...