Arable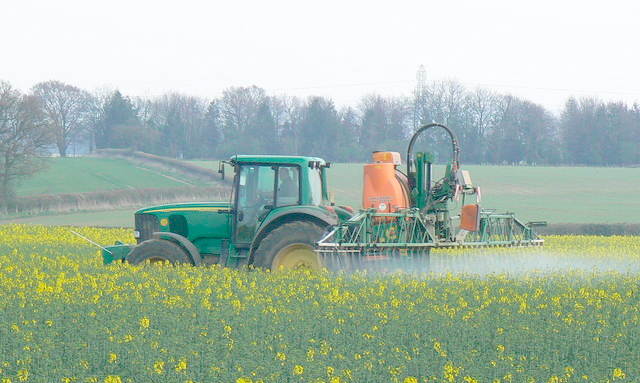 94% of Welsh farmers receive single payments on first day
94% of Welsh farmers received their Single Payments on the first day of the payment window, Alun Davies, the Minister for Natural Resources and Food a...
New potato nozzle technology gets sprays on target
New Syngenta potato application trials have identified potential innovative design features that could further enhance consistent spray deposition thr...
Minimise disruption to farming businesses, NFU urge
Minimising disruption to farming businesses the length and breadth of Wales and ensuring Welsh farmers remain competitive in UK, EU and global markets...
Allocate CAP to rural development, CPRE urges
The Campaign to Protect Rural England has urged the government to allocate £3.8bn of the EU's Common Agricultural Policy to rural development measures...
Pressure for fair CAP deal mounts
NFU Scotland made representation in Westminster in support of a debate raised to fight for a better deal for Scottish farmers following the CAP budget...
Barenbrug launches three new varieties in 2014
Leading seed producer Barenbrug has announced to the UK livestock industry three new varieties which will be launched next year. · Clanrye – a late...
Farmers invited to review Common Agricultural Policy
Farmers are being urged to take part in a consultation on how the Common Agricultural Policy (CAP) should shape the future of farming and the rural ec...
New Purpose-Built Soil Testing Laboratory Opens in Norfolk
A new state-of-the-art soil testing laboratory was officially opened by Sir Ben Gill last Thursday, 21 November 2013. The new laboratory has been purp...
Plant ageing gene key to food supply
Breakthrough science with the ability to control the life-cycle of plants could be the solution to increasing food production as population exceeds ni...
Halls to hold CAP briefing events
The rural professional team from Halls in Shrewsbury and Kidderminster is inviting farmers and landowners to CAP reform briefing events in December. ...
EU approves first reform of farm policy
A deal with the Council on five legislative acts reforming EU farm policy has been endorsed by Parliament. The post-2013 Common agricultural polic...
US winter wheat 'in great shape'; Black Sea corn remains competitive
Soycomplex Beans fell, despite news from the USDA reporting that US exporters had sold 240 TMT of US beans to China for 2014/15 delivery. Private e...
Black-grass test emphasise importance of 'low risk control strategy'
The high number of black-grass samples tested by ADAS this autumn, that were highly resistant, has underlined the importance of using pre-emergence he...
Political pressure mounts for fairer CAP deal
A high level delegation from NFU Scotland has been meeting politicians from all parties and both Houses at Westminster following Defra Secretary of St...
Survey suggests 22% increase in wheat area for harvest 2014
There has been a sharp rise in the total area of wheat and winter barley for harvest 2014 compared to last year, according to the AHDB/HGCA Early Bir...
Just about time for Kerb and AstroKerb applications in rape
Soils are moist and soil temperatures have got down to below 10º at 30 cms in many parts of the country, particularly Scotland and northern England. T...
US corn plantings down; Goldman cuts corn price forecast
Soycomplex Beans extended their rally into a fifth session, closing with gains of around 10-14 cents, on strong export demand. The Nov 13 contract,...
Oilseed area will drop 2%; barley prices low
EU grains closed mixed with Nov 13 London wheat ending down GBP1.00/tonne at GBP164.200/tonne, Jan 14 Paris wheat finishing EUR0.50/tonne lower at EUR...
Deep disappointment over Scotland's share of UK CAP, says Miller
NFU Scotland has written to the European Commission seeking clarity on its proposals for levelling up of area payment rates throughout Europe. As p...
This year's corn crop 'comfortably a record' - USDA; Wheat weak for second day
Soycomplex Beans corrected lower for most of the day, but closed around 2-5 cents firmer at the finish. There were no weekly export inspections, or...
New GrowHow farm adviser for Eastern region
Mark Riches has joined GrowHow UK as the company's field-based Farm Adviser for the Eastern region. GrowHow is the UK's market leader offering high qu...
Carmichael welcomes UK-won gains for Scottish farmers
Scottish Secretary Alistair Carmichael has said Sotland's farmers will get a 'better deal' on CAP as part of the United Kingdom. In particular, Carmic...
Farming unions issue joint statement to welcome CAP allocation
The Presidents of the NFU, NFU Cymru and the Ulster Farmers' Union have welcomed the decision on the allocation of the CAP budget between England, Wal...
Bright future for arable farming, says Fengrain Chairman
Technical developments and future land prices appear to predict that arable farming is in a fairly good place for the foreseeable future, provided rel...
Growers urged to take advantage of pre-Christmas export opportunity
Pulse growers should react to the current strong export demand for human consumption beans before the Australian crop enters the market early in the N...
No immediate uplift in Scottish CAP budget
Scottish farming's share of the UK's CAP budget is to remain unchanged, following the announcement on internal budget allocation. Despite deep disa...
Next 12 months 'vital for Scottish farms', says Miller
The next 12 months will shape the operating environment on Scottish farms 'for many years to come' according to NFU Scotland's President Nigel Miller....
EU approves €35m agricultural promotion fund
The European Commission has approved 22 programmes to promote agricultural products in the European Union and in third countries. The total budget ...
No going back when it comes to pendimethalin
Pendimethalin has been a cornerstone of weed control strategies for a number of years in the UK with the broadest weed spectrum as well as label and o...
Trade 'bracing itself' for 14bn bushel crop estimate
Soycomplex Nov 13 beans finished with their lowest daily close since Aug 16th on harvest pressure and good progress with soybean plantings in South...
IBERS announces new alliance with Wherry & Sons
Aberystwyth University IBERS has formed a new technical alliance with Wherry & Sons Ltd, the UK based specialist producers of pulses for food use arou...
Corn market continues to grind lower; USDA in China cuts wheat estimate
Soycomplex Beans closed mostly firmer, with the exception of front month Nov 13 which ended a couple of cents easier and at the lowest levels for a...
Europe needs more productive agriculture, study says
Productive agriculture delivers important benefits to Europe and the world – from increased food security and more efficient land use to climate chang...
Existing substances 'will form backbone of weed control'
Existing active substances will form the backbone of weed control products over the next five years, according to Bayer CropScience, while the search ...
Top UK vegetable grower in New Holland deal
32 New Holland tractors has been delivered in a major deal with one of the UK's biggest growers of carrots and parsnips. Cambridgeshire dealership...
Wheat export sales below expectations; US corn 'well ahead'
Soycomplex Beans closed with losses of around 7 to 10 cents on the day despite the USDA reporting 3 weeks worth of export sales totalling 4.74 MMT,...
Defra CAP decisions may hamper agricultural development
Defra's consultation on the Common Agricultural Policy (CAP) may hinder agricultural development - the foundation of the rural economy, according to t...
HGCA launches Grain sampling guide at UK Grain
Copies of HGCA's updated Grain sampling guide will be available for the first time at next week's UK Grain event in Peterborough. The Guide brings...
NFU Statement: Farm Business Income figures
NFU chief economist Phil Bicknell said of the newly released Farm Business Income figures, which can be downloaded at the bottom of the page: "These r...
Check fields now for evidence of blackgrass growth
Dry conditions at drilling delayed the effects of pre-emergence herbicides on blackgrass, which makes timing of post-emergence treatments critical, sa...
Common Agricultural Policy: how will it affect you?
A consultation has been launched on how the Common Agricultural Policy should shape the future of farming and the rural economy in England. The fut...
NFU urges better water management for farmers
The National Farmers' Union has called on the government to shape policy to enable farmers to capture water during 'times of plenty' to help the indus...
Future of grass-weed control at CropTec
Cultural controls are the pinnacle of grass-weed control now and in the future, according to Bayer Crop Science, seminar sponsors of CropTec 2013. ...
Corn fell to fresh contract lows; Solid demand underpins soybean markets
Soycomplex Soybeans slumped back below $13/bu on active producer selling at the level and harvest pressure. The decline came even though the USDA a...
CAP Reform: Explanation of direct payments
The Commission, the Council and the European Parliament (EP) have reached a political agreement on the reform of the Common Agriculture Policy. Most e...
Corn market closed 2-3 cents weaker; Midwest seen cold but dry across the next 4 days
Soycomplex Weekly soybean export sales of 929,800 MT (for the delayed reporting week to Oct 3) were supportive, with the market expecting 600-800 T...
Integrated approach necessary to boost seed performance and yields
Seeds play a crucial role in increasing productivity in global agriculture. However, according to Rabobank's latest report, the seed industry needs to...
Tilbury loads biggest barley boat
The largest grain cargo vessel ever to sail from the Port of Tilbury is loading over 50,000 tonnes of UK barley this week. The vast 230 metre MV K...
Broad-leaved weeds coming through pre-ems in oilseed rape
Dow AgroSciences' Hotline is coping with numerous queries on how to control broad-leaved weeds that have come through pre-emergence herbicides in wint...
Corn 'jumped on short-covering'; Chicago wheat closed above USD7/bu
Soycomplex Strong export demand underpins soybeans. The USDA reported the sale of 120,000 MT of US soybeans to Russia for 2013/14 delivery. An unus...