Arable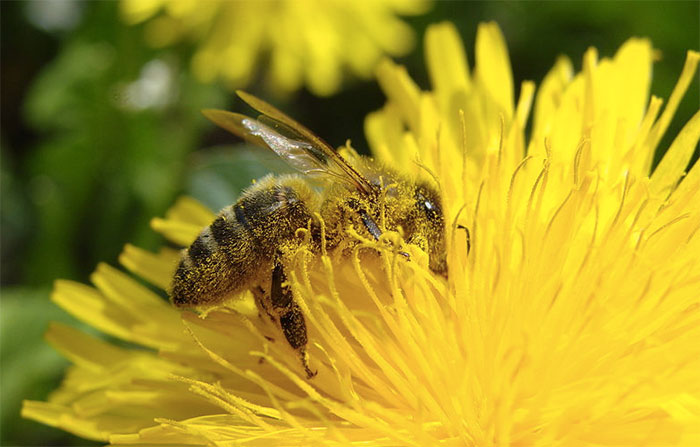 Slug control this autumn
Growers are being urged not to cut corners when protecting crops against the threat of slugs this autumn. According to Simon McMunn of pellet manufac...
Crop conference maps out the future of crop protection
With less than a month to go until the AHDB Crop Research Conference, there are still places left at this essential event for anyone involved with the...
China corn crop 'record'; US changing weather causes 'choppy activity'
Soycomplex It was a choppy session, with front month Sep 13 beans posting decent gains. First notice day for that is Friday, and open interest in i...
US spring wheat harvest 'behind schedule'
Soycomplex Soybeans opened higher in follow through trade following yesterday's sharply higher close. However, some calls for a cooler and wetter o...
New overseas market for seed potatoes secured
On-going communications with Vietnam officials by Potato Council and SASA, to discuss seed potato importation requirements, has resulted in the seal o...
Even more interest in Avadex this year
A leading distributor technical manager is reporting even more interest in the residual herbicide Avadex Granules (tri-allate) this year as part of a ...
Trials show strong case for conventionals
NIABTAG reported their latest winter oilseed rape variety trial results, with conventional varieties still performing well against hybrids in a challe...
Little and often slug control this autumn
Using low 1.5% active substance metaldehyde pellets this autumn allows growers to use more than one application whilst keeping well within the Steward...
Duo CS maize crops progress from six leaves to 60 days
It is a little known fact that the cob potential in maize is already determined by the time the plant has six fully-expanded leaves. By this time,...
Wheat markets driven by dry US weather
David Sheppard, Gleadell's Managing Director, comments on the wheat market. WHEAT - Statistics Canada reports the country will reap the most whe...
Chicago grains market report - 23rd August 2013
Soycomplex Beans finished lower on overnight rains, although opinion is divided on how much good they might do. "Strong thunderstorms erupted in Ne...
Farmland prices expected to rise further
Farmland prices have increased over the course of a decade driven primarily by commercial demand and are expected to rise further, according The Royal...
US drought 'shifting east'; Chinese corn imports down by half
Soycomplex The market finished with decent gains, led by the front end, although deferred positions closed well off the intra-day highs. A Stats Ca...
GB seed potato industry hosts first-time industry reception
Importers and growers looking to buy high health, high quality seed are warmly invited to visit Potato Council's stand at Potato Europe. For the f...
Chicago grain market report - 22nd August 2013
Soycomplex It was a classic "Turnaround Tuesday" type trade today, with soybeans giving up some (but only 25% or so) of yesterday's gains. There wa...
Reduce impact of seed borne diseases, growers urged
"With a focus on crop establishment and promoting early vigour for the coming season, growers are being advised to think carefully about reducing the ...
Weed control strategy destroys weed seed at harvest
A long-term study in Australia offers a new weed control model for global agriculture. This mechanical method targets weed seeds during harvest, reduc...
Avoid bruising at potato harvest by managing moisture levels
Avoid bruising at potato harvest by managing moisture levels pre-desiccation is the advice from Hutchinsons Root Crop Technical manager, Darryl Shaile...
A wake-up call necessary for Verticillium
Dr. Peter Gladders of ADAS is saying that rape growers need a wake-up call when it comes to Verticillium as it is becoming such a serious issue, parti...
Harvesting and drilling Astrid oilseed rape
Astrid has performed well on the land farmed by NW Moore and Sons based at Cranes Watering Farm, near Harleston, Norfolk. The farm has averaged 1.85 –...
Take care in hot conditions
The time is approaching to apply Fazor (maleic hydrazide) to potatoes in the field, but recent temperatures have been high. Dow AgroSciences are advis...
Drought in the Midwest continues to stress corn
Soycomplex Now that last week's USDA report is a distant memory, we are back to trading the weather. The weekend was a bit drier and warmer than ex...
Established varieties dominate wheat seed sales
Two proven winter wheat varieties are dominating seed sales this year but late demand and orders for oilseed rape seed is creating a changeable supply...
Desiccation advice to reduce Rot risks
Desiccation method, timing and spray application technique can make a significant difference in reducing the incidence of Pit Rot development in store...
Cut in US corn yield by the USDA 'surprised the markets'
David Sheppard, Gleadell's Managing Director, comments on the wheat market WHEAT - The French farm ministry raises its estimate of the 2013 so...
Bremia race evolution demands integrated action
Lettuce growers are being advised to adopt a more integrated approach to tackle the increasingly severe issues of Bremia affecting leaf quality, shelf...
Winter barley candidates continue to excel in official trials
Although early days in the harvesting process, trials are reporting very positive yield results for the Limagrain UK candidate two-row feed barley var...
Caussade move ahead in UK as wheat join duo CS maize
Caussade Semences have started a detailed evaluation of their wheat varieties - in parallel with the company's maize trials programme in the UK - to s...
Chicago grain market report - 15th August 2013
Soycomplex It was a particularly choppy day for front month Aug 13 beans, which go off the board tomorrow. That closed down 14 cents, almost on the...
NFU launches 2013 harvest survey
NFU Cymru will use this week's Denbigh and Flint show to encourage members, across Wales, to help answer important questions about the 2013 harvest, b...
Chicago grain market report - 14th August 2013
Soycomplex The eagerly awaited USDA report came in bullish for soybeans with US yields, production and 2013/14 ending stocks all lower than expecte...
Decline in UK self-sufficiency is 'alarming', says NFU
The NFU is urging the public to help turn around a decline in self-sufficiency that means the UK produces just 62 per cent of its own food. August ...
Most popular year yet for Natural England grant scheme
From Northumberland to Cornwall, farmers in 79 priority catchment areas of England have submitted more applications than ever before for funding from ...
Barenbrug and Niab in trials to improve productivity for farmers
Barenbrug is halfway through a four year research programme with the National Institute of Agricultural Botany – NIAB – to look at the performance of ...
Pulse crops worth protecting
Pea and bean growers are being advised to consider protecting crops against the risk of split pods in the build-up to harvest and safeguard yields. ...
US wheat and corn markets fall
David Sheppard, Gleadell's Managing Director, comments on the wheat market. WHEAT - USDA expected to raise US corn/wheat supplies in next week's...
Wheat prices slip lower on all three exchanges
Soycomplex The USDA reported the sale of 220,000 MT of soybeans to China for the 2013/14 marketing year. The weak dollar was supportive for US expo...
Lofa back in stock for autumn drilling
Lofa festulolium grass seed, bred by DLF Trifolium and marketed as Advanced Hybrid Ryegrass, will be available for autumn re-seeding, after stocks ran...
Potato industries benefit from HAPI funding
The Agriculture and Horticulture Development Board's (AHDB) Potato and Horticulture sectors welcome the news that the Biotechnology and Biological Sci...
Bunn Fertiliser appoints new Crop Nutritionist
Boosting its intellectual capital for further innovations, Bunn Fertiliser Limited has today appointed Stuart Staples to a new position of UK Crop Nut...
BELEPI winter wheat makes 'good early impression'
Breeder John Blackman and Tom Nickerson of marketing agents Ebbage Seeds inspect a seed crop of the new winter wheat variety Belepi. "Belepi is an ...
Northamptonshire farmers reap secure returns from marginal land
The owners of a Northamptonshire arable and sheep farm have successfully dedicated a fifth of their land to Miscanthus – and are now enjoying secure, ...
Frost damage in Brazilian wheat edge futures higher
David Sheppard, Gleadell's Managing Director, comments on the wheat market. WHEAT - Kazakhstan grain exports seen at 7-8mln t this season if gra...
Respect your grass - it's a valuable feed
A clamp filled with 1,000 tonnes of high quality grass silage could be worth up to £40,000, according to independent ruminant nutritionist Hefin Richa...
Crop Market Update - 1st August 2013
International overview French statistical forecasting services are provisionally reporting a slight increase in pea and bean area for 2013 at 209k ...
China 'potentially largest wheat importer in the world'
Soycomplex The volatility continues, with front end beans and meal putting back in some of the premium they'd given up lately. The prospect of a ve...
Wheat closes higher on strong world demand
Soycomplex Beans fell sharply despite the USDA announcing a sale of 290,000 MT of new crop US soybeans to unknown. Some of the selling on front mon...
Strong results for Gleadell's April–June pool
Grain merchant Gleadell has announced strong results for its April–June 2013 pool for cereals and oilseed rape. The company achieved a significant ...
Managed estates urged to grow revenues with anaerobic digestion
Estate owners are being urged to target income from anaerobic digestion (AD) as tenancies are renegotiated and amalgamated. EnviTec Biogas UK belie...
Summer storms trigger return of high blight risk
Potato growers are being warned not to be complacent about blight attacks after the prolonged July dry period lowered disease pressure; heavy rainstor...