Appointments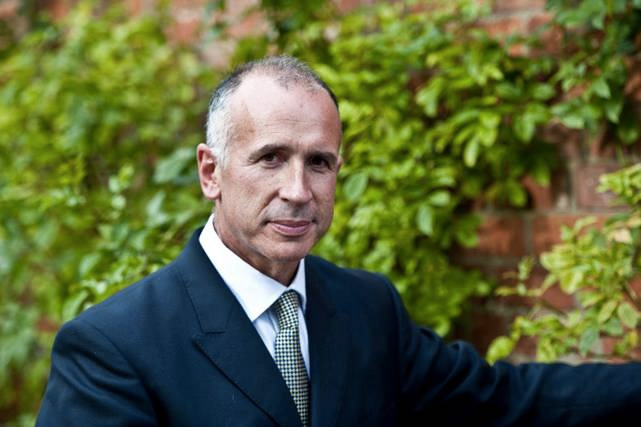 New Business Development Manager appointed
Emma Ralph has been appointed Business Development Manager for Interagro UK Ltd, a newly created appointment for the leading adjuvant company selling ...
Agrii appoints Jim Carswell as R&D Manager
Agronomy, technology and strategic advice company Agrii has appointed a prominent industry figure to head up its R&D Team in the north of England. Jim...
New director joins Anglia Farmers Board
A new director has been appointed to the board of agricultural purchasing group Anglia Farmers (AF). Robert Alston will bring years of corporate f...
Chief Financial Officer appointment at Fiat Industrial
Fiat Industrial S.p.A. and CNH Global N.V. today announced that Chief Financial Officer (CFO), Pablo Di Si, has resigned to pursue other interests. ...
Richard Wood appointed Innovis chairman
Richard Wood, former chief executive of Genus plc, has been appointed chairman of Innovis, the UK's leading supplier of sheep genetics. He succeeds Ra...
Martin Shipp returns to Bunn Fertiliser
Less than a year after he left the company Martin Shipp has been brought back by Bunn Fertiliser Limited as regional sales manager in the south west. ...
SunConnex appoints new CEO
International PV distributor SunConnex today announces Steven Pleging as newly appointed Chief Executive. Steven Pleging is well known in the PV in...
Bigger McCormick territory and new salesman for HJR Agri
A farm machinery business set up just five years ago is already expanding thanks to the standard of parts and service back-up it provides customers. ...
Farmer cooperative's CEO named Director of the Year
Richard Anscombe, Chief Executive Officer of AtlasFram Group, the UK's foremost farmer-owned cooperative, has been named Director of The Year by the j...
Kiotechagil makes appointments for its international team
Kiotechagil has made two recent appointments to strengthen its International team. Kiotechagil is a well-established, reputable UK company that offer...
New venture for McCormick tractors in Aberdeenshire
Two independent agricultural engineers hope that taking on a new tractor franchise for the first time will give a significant boost to their businesse...
Bunn Fertiliser appoints new Crop Nutritionist
Boosting its intellectual capital for further innovations, Bunn Fertiliser Limited has today appointed Stuart Staples to a new position of UK Crop Nut...
Case IH appoints new Harvesting Sales Manager
Case IH has appointed Robin McArd as Harvesting Sales Manager for the UK and ROI. In his new role Robin has responsibility for sales of Case IH combin...
Dairy UK appoints Dr Judith Bryans as new CEO
The board of Dairy UK has announced today the appointment of Dr Judith Bryans as the new Chief Executive of the organisation. Dr Bryans is currentl...
Female principal to head-up Berkshire College of Agriculture
The Board of Berkshire College of Agriculture has appointed Gillian May as its Principal and Chief Executive with effect from 1st September 2013. M...
Alasdair Houston re-elected Charolais chairman
Ralph Needham has been elected Charolais society president. A former chairman who joined the British Charolais Cattle Society in 1968 farms a mixed fa...
Teenager lands dream role at JCB
A teenager whose childhood nickname was 'Digger' has landed his dream role – as an apprentice at JCB. He has joined the company this week as part of a...
Quality Equipment makes new appointments
Quality Equipment has strengthened its sales and marketing departments with two new appointments, Bill Diaper and Henry Stark. Bill Diaper, who sta...
BVA Scotland and Wales elect new Presidents
The British Veterinary Association (BVA) Branches in Scotland and Wales have elected Ronnie Soutar and Rob Davies as their new Presidents. As part...
New McCormick dealer for south Midlands
An enthusiastic new team at Rollason Engineering, a farm and garden machinery retailer that also undertakes service and repairs, is getting behind the...
Eurofins appoints agricultural analysis expert
Eurofins Food Testing UK, one of the leading suppliers of testing services to the farming and agriculture industries, has appointed Martin Driscoll as...
Limagrain UK announce new appointments
Ron Granger, will take over as Arable Technical Manager from Michael Fletcher, who will retire at the end of July this year. Mr Granger who has been a...
NFU Scotland appoints Commercial Director
NFU Scotland has announced the appointment of its new Commercial and Subscriptions Director. Former NFUS Business Development Manager, Ashley Handy, h...
Tesco appoints new agricultural director
Tesco has today announced the appointment of Tom Hind as its new Agriculture Director. Hind, who has more than 15 years of experience working for the ...
HSBC appoints Huw Tudor as Agriculture Manager for mid-Wales
HSBC Agriculture has appointed Huw Tudor as Agriculture Manager in Mid-Wales, covering Welshpool, Owestry and the surrounding areas. Hu...
Hydor appoints new personnel
Agricultural ventilation and heating specialist Hydor has strengthened its team with two new appointments. Simon Rawson joins as a Sales Engineer a...
JCB announces successor to CEO Alan Blake
JCB has announced a successor to Chief Executive Officer Alan Blake who is to retire at the end of the year. Alan, 63, joined JCB in 1989 and becam...
AgriArgo invests in parts support - new area manager appointed
An ambition to work for a leading tractor manufacturer has been fulfilled with the appointment of Tony Hinks as area manager for service parts at Agri...
Elanco appoints Phil Wright to poultry team
Elanco Animal Health has appointed Phil Wright into its poultry team where he will assume the role of Key Account Manager. "Phil's passion for agr...
New International Sales Manager joins Fullwood
UK based milking equipment manufacturer, Fullwood Limited, has announced the appointment of Justin Thompson as the company's new international sales m...
Clydesdale and Yorkshire banks appoint new head of agribusiness
Clydesdale and Yorkshire Banks have appointed a new Head of Agribusiness to work with farming customers across the UK. David Hannon, who has more t...
Yorkshire compact specialist adds McCormick X10 tractors
Big power farm tractors tend to catch the limelight yet their little counterparts with modest power but great manoeuvrability play an important role i...
British Society of Plant Breeders elects new chairman
Dr Richard Summers, cereal breeding and research lead at RAGT Seeds, has been elected chairman of the British Society of Plant Breeders (BSPB) for a p...
New director of technology and innovation at Hutchinsons
Hutchinsons has announced the appointment of Jeremy Macklin as Director of Technology and Innovation. He will join the company on 3rd June and will be...
Food Standards Agency announces board appointments
The Food Standards Agency has announced the appointment of Roland Salmon to its Board and as Chair of the Welsh Food Advisory Committee; the reappoint...
Andrew Large joins the British Poultry Council as chief executive
Andrew Large joins the British Poultry Council (BPC) today as Chief Executive, following the retirement of Peter Bradnock after a 22-year tenure. ...
Sercombe elected chairman of sheep and goat advisory group
NFU livestock board chairman Charles Sercombe has been elected chairman of the European Commission Advisory Group for sheep and goat meat. Sercombe...
Geese 'an excellent way into farming', says new chairman
The new chairman of British Goose Producers is John Franklin who has been rearing geese for Christmas on his farm in Bedfordshire for the past 25 year...
Donated animal feed arrives for snow-hit farmers
Fifty-five bales of donated fodder were delivered to the hill farmers of south Cumbria who lost thousands of sheep in snow blizzards and are seriously...
New McCormick tractor dealer in East Yorkshire
A Yorkshire agricultural engineering business that specialises in supplying sophisticated materials handling machinery is expanding by selling tractor...
Muller confirms Commercial Director appointment
Dairy products producer Müller Dairy has confirmed the appointment of Bill Mathieson (42) as Commercial Director Currently European Vice President ...
Rural affairs expert returns to Honiton law firm
Solicitor Carinna Parsons has returned from maternity leave to resume her post as head of rural and agricultural affairs at the Everys office in Honit...
AIPH appoints new Secretary General
The Executive Committee of the International Association of Horticultural Producers (AIPH) has confirmed the appointment of Tim Briercliffe as the new...
Muller confirms new managing director
Müller UK & Ireland Group has confirmed the appointment of Carl Ravenhall as Managing Director of Müller Wiseman Dairies, its fresh milk business. ...
New man in Scotland for Landini and McCormick
A Scottish farmer's son whose career has given him years' of experience in retail farm machinery sales is now finding out what life on the other side ...
DairyCo appoints new board members
The Agricultural and Horticulture Development Board (AHDB) has appointed three members to its DairyCo board. Dairy farmers Janette Prince, David Co...
New industry reps to join Horticulture Development board
Three new industry representatives are to join the Horticultural Development Company (HDC) Board. Marion Regan, a soft fruit grower from Kent, ind...
New team assembled ahead of Kenilworth Show
A new chairman and secretary team have been appointed as preparations get underway for Coventry and Warwickshire's biggest one day agricultural show. ...
Ufac appoints Egyptian distributor
Ufac-UK has appointed Unitrade Egypt Company as a new distributor for their dairy and poultry supplements for the whole of Egypt. This was marked ...
Interfarm appoints new Business Development Manager
Stewart Woodhead has been appointed Business Development Manager for Interfarm UK Ltd., the agricultural supply company. "We are delighted that Ste...