Animal Health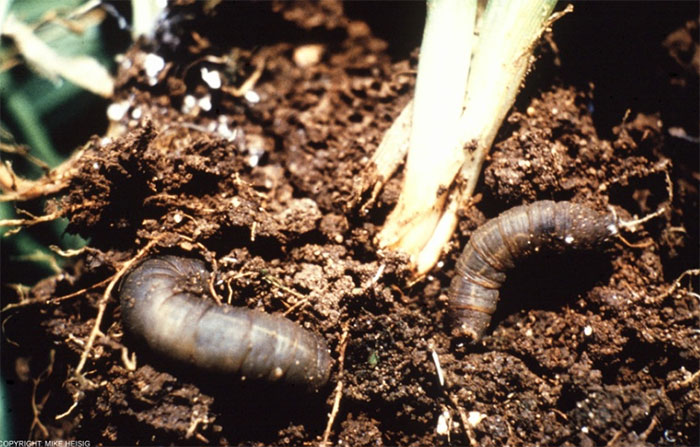 Price is more important than welfare, poultry delegates told
European calls for animal welfare standards to be written into international trade deals were described as "challenging" by a Canadian delegate at the...
Vital vaccine shortfall for hill farmers
Hill farmers may struggle to control tick-borne diseases in their flocks this season after it emerged that supplies of vital vaccine have been disrupt...
Farmers urged to address soaring cost of fluke
The rise of liver fluke incidence throughout the UK has prompted NSA and the National Farmers' Union to bring animal health experts and Government off...
Farmers asked to share TB incidence to improve disease control
The South East and South West Wales Regional TB Eradication Delivery Boards have joined in the fight against bovine TB in Wales by launching a pilot s...
Phenylbutazone detected in horsemeat of 'low concern' says EU
A joint assessment from the European Food Safety Authority (EFSA) and the European Medicines Agency (EMA) has concluded that the illegal presence of r...
Schmallenberg disease confirmed in Dumfriesshire
The first confirmed case of the Schmallenberg disease has been identified on a Dumfriesshire farm after birth defects were found in a calf. Spread ...
Options for working with TB to be outlined at Beef EXPO
Options for working with TB rules will be the focus of the TB Opportunities area at Beef Expo 2013 at Malvern on 23 May. The event's TB Opportunit...
More farmers battling TB as 3,000 cattle culled in a month
The number of cattle slaughtered because of TB has risen again this month bringing the total number of cattle culled to 186,664 (from January 2008 – J...
Pig disease that costs millions is target of genetic study
A fast mutating virus that affects pig herds and costs pork producers millions of pounds each year is being targeted by scientists. A transatlantic...
Producers urged to check returning sheep for scab
Farmers are being urged to check stock returning to their farms for the presence of sheep scab. This is the time of year when ewe hoggs traditional...
Asda 'Smart Price' Corned Beef recalled due to bute
Asda has recalled all 'Smart Price' Corned Beef because traces of the veterinary medicine phenylbutazone, known as bute, was found in some batches of ...
AB Vista to launch Quantum Blue in South Africa
AB Vista is set to introduce Quantum Blue to South Africa, where it is now registered for use. The product gets its official South African launch ...
Geoff Skerritt wins veterinary award
Veterinary Instrumentation, one of the leading suppliers of instruments and orthopaedic implants to veterinary surgeons, announced today the Simon Awa...
Surveillance cameras to be used to combat TB
Infrared surveillance cameras monitoring badger visits to cattle farms will be used in a new study to determine the risk faced by individual farms of ...
Livestock burial relaxation 'a slight help'
A relaxation of a strict EU rule will allow farmers in Wales to bury their dead animals after they perished in recent extreme weather conditions. S...
NFU blasts EU policing of pig and poultry welfare
The National Farmers' Union has used a European advisory meeting to challenge Commission officials on their 'ongoing failures' to police pig and poult...
Sheep producers urged to vaccinate against pasteurellosis
With lamb prices climbing on weaker sterling during March and an early Easter, sheep producers are being urged to realise full value for the 2013 crop...
Spring season 'will bring high parasite risks' for livestock
According to the NADIS Parasite Forecast, the spring season from April will bring high parasite risks for sheep and cattle, particularly affecting new...
'Holy grail' of foot-and-mouth vaccines developed
A group of scientists have developed a new type of vaccine to combat food-and-mouth disease which contributed to the deaths of over 7 million livestoc...
Schmallenberg confirmed on Scottish farm
Confirmation that the Schmallenberg virus (SBV) has been discovered in Scotland for the first time has come as a 'disappointing blow' to Scottish catt...
Major breakthrough in tackling production disease in dairy cows
This month veterinary practices will have access to a solution designed to reduce the incidence of ketosis in dairy herds by 74% following a single tr...
Badger to cattle TB infections are rare, says research
The passing of bovine tuberculosis (TB) from badgers to cattle may be a 'rare' occurrence on farmland, according to new research by the Royal Veterina...
NFU discuss farming issues with Welsh shadow minister
Developments in CAP reform, the food chain and animal health were hot topics of discussion when NFU Cymru met with Conservative Shadow Minister Antoin...
Sharp fall in birds of prey poisoned
The number of birds of prey poisoned in Scotland last year fell 70%, the Scottish Government announced with the remaining incidents reported in the Bo...
38,000 cattle slaughtered to combat TB in 2012
In 2012, the spread of bovine TB led to the slaughter of 38,010 cattle in Great Britain, a 10% increase compared to 2011, according to new statistics ...
Deer cull logic must apply to badgers says FUW
As recent calls have highlighted the dangers of an increasing deer population, the Farmers' Union of Wales have called on scientists to recognise the ...
FSA to begin poultry health risk assessment
The Food Standards Agency is putting out a research call to provide a better understanding of public health risks associated with partially eviscerate...
Mass cull 'not the answer' says deer group
The call for a nationwide cull of half the UK's deer population following the publication of a report by the University of East Anglia has been brande...
Quantum Blue: The phytase revolution continues in Asia
The VIV Asia 2013 industry event in March will see the first anniversary of the Asian launch of AB Vista's Quantum Blue, an enhanced E. coli phytase d...
Barn owls thriving despite worst year for wildlife
In one of Britain's worst years for wildlife, barn owl numbers have bucked the trend by increasing in numbers on farms. An ongoing Conservation Gra...
Lamb prices and Schmallenberg 'worrying farmers'
Adverse weather conditions and cheap imports are suppressing the domestic lamb market and ruining margins, according to the NFU. The union recently...
RSPCA has questions to answer over Ramsgate, says NFU
The publication of a report into the incidents that led to the deaths of over 40 sheep last year still leaves unanswered questions, the NFU said today...
Schmallenberg figures grow as farmers wait on vaccine
New government figures have revealed the Schmallenberg virus has spread to more than 1,500 farms in the UK with the disease moving progressively north...
Neonicitinoids decision must not be rushed - Paterson
Owen Paterson has urged the EU health commissioner not to rush into a decision on the use of neonicitinoids. The Secretary of State wants a decisio...
Paterson confirms badger cull will go ahead
Two badger cull schemes to tackle the spread of bovine TB will go ahead this summer in Gloucestershire and Somerset, Environment Secretary Owen Paters...
Urban foxes 'dumped in the countryside'
Urban foxes, which have been responsible for a number of attacks on young children, are apparently being trapped in major cities and dumped in the cou...
Schmallenberg vaccine proposed amid fresh fears
The Veterinary Medicines Directorate (VMD) has said it is considering an application by MSD Animal Health for its Scmallenberg virus vaccine Bovilis S...
Badger cull 'will not stop TB in cattle' says new research
New research conducted by Durham University has claimed a 'widespread badger cull' will have no impact in solving the problem of tuberculosis in cattl...
RSPCA seeks hearing over live exports decision
The RSPCA is to seek a hearing in the High Court to determine whether the charity can take its live animal exports judicial review application to a fu...
Improved PCR test for bovine mycoplasma
Veterinarians and farmers now have access to a new qPCR test to improve the diagnosis of mastitis and respiratory disease caused by Mycoplasma bovis. ...
Changes to bovine TB surveillance
From 1st January 3013 the new surveillance for Bovine TB was introduced in a bid to stop the spread of the disease from the West Country. The pre...
Tenfold increase in fluke with more to come, says NADIS
There has been a tenfold increase in acute liver fluke cases in sheep in the last quarter of 2012 compared to the same period in 2011, according to AH...
Farmers 'underestimating' cost of calf pneumonia
Many farmers may be underestimated the true cost of calf pneumonia and failing to take appropriate steps to stop the disease according to Merial's vet...
Research reveals level of illegal badger culling
Over 10% of livestock farmers in Wales have illegally killed badgers according to a research paper published today. Using a method known as the ra...
Schmallenberg vaccine must be available, warn NFU
The National Farmers' Union has warned a vaccine must be available to help combat the spread of the Schmallenberg virus this year. Recent reports h...
Disease fears blight early lambing season
Recent reports have confirmed farmers' worries over a return of the Schmallenberg virus in sheep and cattle with figures indicating up to 60% loss bei...
Government to combat declining bee population
New plans to prevent a declining bee population by protecting hives from pests and diseases has been unveiled today. Defra and the Welsh Government...
FUW highlights need for greater BVD awareness
A recent survey conducted by the Farmers' Union of Wales revealed a need to increase awareness of the potential impacts of Bovine Virus Diarrhoea (BVD...
Farming groups warn of losses to liver fluke disease
Liver fluke is causing havoc in many parts of the UK, recent reports show. Peter Baber, Chairman of SCOPS (Sustainable Control Of Parasites in Shee...
Badger cull may start in other areas, farming minister says
Farming Minister David Heath has hinted the badger cull could resume in other areas after a delay was announced by the government last October. Pla...