Sheep farmers and visitors to this month's Devon County show will have the chance to gain a full and complete understanding of the work done on their behalf by the British Wool Marketing Board (BWMB).
Stephen Spencer BWMB's Wool Marketing Manager will be present at the show judging both the fleece competition on the Thursday and the Wool on the Hoof competition on the Friday. The Wool on the Hoof competition at Devon County show is one of three qualifying competitions for the champion of champions Wool on the Hoof, which will be held at the Royal Cornwall Show in June.
The BWMB display at the show will demonstrate the various parts of the BWMB's work, including its marketing and promotion work alongside the valuable work it does training new shearers, explains Brian Dallyn BWMB's Board Member for the South West region.
Wool auction prices have risen over the last two years and it would be easy to become complacent, said Mr Dallyn. 'But we at BWMB are determined to continue to make consumers aware of the quality wool British farmers produce.'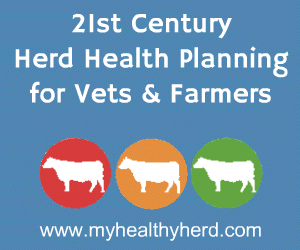 One key element of this ongoing promotional work is BWMB's involvement in the Campaign for Wool which will also be high
light
ed at the show as part of the organisation's promotional activities.
On the farming front Mr Dallyn says farmers should recognise that it is BWMB's unique involvement at all levels of the supply chain which together with its competitive auction system, puts it in such a strong position to be able to help the UK sheep industry extract maximum value from its wool.
Last season's buoyant wool market means that producer wool payments are set to rise for the fourth year in succession, by an average of 22p/kg in 2012. 'Resulting in a significant increase of the Average Producer Clip Value to '1.24/kg for the 2011 season, compared to '1.02/kg in 2010'.
Whatever breed of sheep farmers have, the BWMB is here to collect, grade and market it for them to ensure they receive the best price possible. 'BWMB doesn't cherry pick which wools it takes or only deal with larger farmers. We're here for everybody and it is our collective marketing which helps British farmers get the best price possible for their wool.
'No one else offers the level of service or competitive edge that the BWMB does or is able to provide the level of valuable feedback on wool quality which our highly trained graders can,' he added.
Sheep shearing demonstrations and competitions will take place over the three days of the show. Members of Devon Young Farmers will be celebrating their 80th year by attempting to shear 80 sheep in 80 minutes. Budding shearers will be able to discuss the range of shearing tuition available from BWMB in their local area with regional Shearing Training Coordinator Alison Gould.
Comments
No comments posted yet. Be the first to post a comment