In a season where hybrid oilseed rape varieties look to have underperformed, a leading expert has observed that in his trials conventional varieties have flourished under the same challenging conditions experienced this season.
Simon Kightley of NIABTAG has noticed that overall conventional winter oilseed rape varieties have generally yielded better and that some of the older varieties, particularly Es Astrid, have performed well again this year.
"I keep thinking that maybe Astrid could begin to lose its place, but results from our trials this season indicate that it is very much alive and kicking and should definitely not be written off. It was added to the HGCA list in 2005 and it still performs to a good level, year after year. Being a low
biomass
conventional variety, Astrid stands well and because it produces an open canopy has the ability to make the most of the
light
, especially in a season such as the one we have just endured, and this reflects in its high yield. In two trials this season in Bedfordshire and Cambridgeshire, it achieved seed yields of 109% and 108% respectively."
Thinking why Astrid and other conventional varieties may have performed better than hybrids, Simon Kightley says that the conditions this year encouraged hybrids to produce too much vegetative growth and too large a canopy. "This meant that they did not get the
light
penetration through the canopy that they needed to get good seed set and pod fill. In some instances it also meant that crops lodged badly. As conventionals are drilled at higher seed rates you may have thought that they would be at higher lodging risk, but excessive vegetative growth and a dense canopy resulted in a higher lodging risk for the hybrids overall.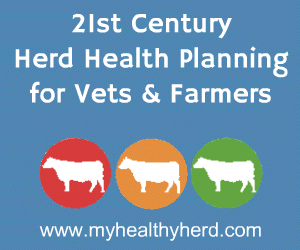 Commenting on the season, Simon says that most rape was drilled under good conditions last autumn and grew well in the autumn and winter. "Again some hybrids could be said to have grown too much. But it was the heavy rainfall and low
light
conditions that put paid to yields. Overall yields this year are probably lower than normal. In trials we would expect average yields of 4.5 t/ha but in the three trials harvested to date yields were 3.8, 4.08 and 3.29 t/ha (or 3.72 t/ha average) – well down on last year and even down on the average."
Neil Groom, Technical Director of Grainseed, says that Astrid continues to be a very popular and widely grown rape variety. "It still seems to tick all the boxes for many growers. It is a low
biomass
conventional variety that still performs consistently well. It has a high stem canker resistance rating of 7, very good stem stiffness of 8 and resistance to lodging of 8. Being low
biomass
means that it is easily managed and harvested. One key characteristic of Astrid that has come to the fore this season is that it yields reliably and consistently over different seasons and under different conditions. It offers a really good all round package."
Comments
No comments posted yet. Be the first to post a comment