The National Sheep Association (NSA) has appointed Joanne Pugh as its new Senior Communications Officer.
Pugh, who grew up on a livestock farm in Shropshire joins the NSA from the National Beef Association, having been Farmers Guardian Livestock Editor before that. She brings an excellent knowledge of the industry and also a great deal of expertise in a wide range of communication routes.
"We are de
light
ed that Joanne is joining our team at the NSA. She will be an exciting addition to a very capable existing team of staff and officers across the UK, and comes with a host of experience and skills that will increase the effectiveness of the NSA at a time of real opportunity in the sheep sector. I see this as a great step for NSA and I hope a progressive career move for Joanne" said Phil Stocker, NSA CEO.
"The NSA is a very exciting organisation with a commitment to growing its membership. I look forward to continuing and building upon the excellent work it does in communicating the wide range of key issues affecting the sheep sector – both to its members and the wider industry" said Pugh.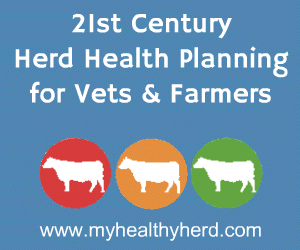 "I leave the NBA with great deal of knowledge and experience and will miss working with some tremendous individuals there – both employees and farmer-members who volunteer their time. I wish the NBA every success for the future and, given the considerable shared ground between beef and lamb, am looking forward to the many opportunities there will be for the two organisations to work together more closely."
Hamish McBean National Chairman of NBA said "NBA is very sorry that Joanne has taken the decision to move on, however we respect her decision and if she was to go anywhere we are glad that she is joining NSA. Jo has helped NBA through challenging times and we are grateful for all the work she has done for us"
Pugh will take up her new position in early September.
Comments
No comments posted yet. Be the first to post a comment