The EU agricultural commissioner has claimed that the financial health of the industry is key to controlling animal health risks.
Addressing the World Meat Congress in Paris, Dacian Ciolos outlined his vision for how the reformed Common Agricultural Policy would boost the European Union's meat sector.
"In my opinion, the main way of ensuring proper animal health is by ensuring the environmental and financial health of our farms and regions" he said.
According to Ciolos this would provide the right conditions to help farmers better manage welfare risks.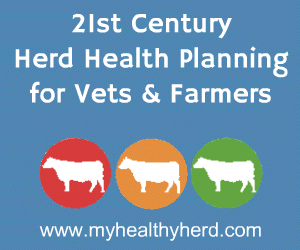 "We must create the condition to make this possible. This is our aim," he added.
Andrew Heskin, a partner in the Fenland accountancy firm's Farming Sector team said: "Mr Ciolos is right in his view that the health and wellbeing of our animals can only be achieved through the financial and environmental stability of our farms.
"By creating a stable and profitable agricultural business, farmers can invest in high quality animal welfare standards.
"Particularly in the face of the current economic uncertainty, Fenland farmers should heed this call and explore all the available routes towards financial security including grants, tax planning, and business management.
"Being at the heart of the Fens, Moore Thompson has always provided specialist accountancy advice to agricultural and horticultural businesses with an agricultural team that knows the farming business inside and out."
During the conference Mr Ciolos also suggested that the EU would make an "unprecedented effort" under the CAP to promote research and innovation in the agricultural sector.
He also called for more and better targeted direct aid for young farmers, while saying the EU had high hopes for its meat industry.
He said: "Finally, I can say that Europe has high ambitions for the meat sector. It is too often attacked and is not shown the respect it deserves."
Comments