Fifty dairy farmers joined the Prince of Wales at Highgrove to launch a new initiative supporting the British dairy sector.
Many dairy farmers are facing challenges with the latest round of milk price cuts being condemned by most farming unions in the UK.
Robert Wiseman Dairies announced cuts to their milk prices paid to farmers as of August 1st which they put down to the deterioration of cream prices.
The Prince's Dairy Initiative was launched last year. The first stage was a pilot scheme delivering a package of business support and advice to selected farmers through a series of practical workshops to help improve profitability.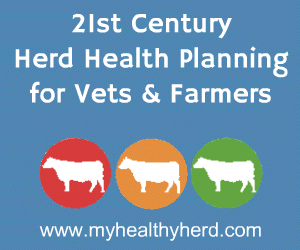 74 farmers from five regions, west Wales, south-west Scotland, the Peak District, the South-West England and Cheshire/Shropshire, are participating in the pilot programme.
They have attended three workshops to date, covering topics such as soil management and financial management, and they have benchmarked their cost of production through DairyCo's Milkbench+ system. Two further workshops will be delivered by the end of the year.
"We understand that this is a difficult time for dairy farmers across the UK as they feel the impact of tough market conditions throughout the supply chain. The Prince's Dairy Initiative is a truly collaborative effort across the dairy sector to address some of the challenges that farmers are facing. We have been hugely encouraged by the level of engagement and enthusiasm from what is generally a 'hard to reach' group" said Mark Allen, Chairman of the Prince's Rural Action Programme.
Lindsay Austin, who farms with her husband Robert near Holywood in south-west Scotland, said, "The Prince's Dairy Initiative has raised our awareness of some key areas that are essential to running the dairy farm business. The atmosphere and layout of the workshops has been relaxed which has encouraged people to ask questions and increase the group's understanding."
The event at Highgrove was an opportunity to bring all participants of the pilot together in celebration. The fifty farmers who were able to attend had a tour of the gardens before a reception with His Royal Highness.
Mark Allen continued by saying, "It has been fantastic to celebrate this pilot programme in such wonderful surroundings, bringing together farmers from the five different regions across the UK. However, it was also an opportunity to consider a potential rollout beyond the pilot and to reflect on an initiative which could have a long term impact on the dairy sector."
Comments
No comments posted yet. Be the first to post a comment