02-07-2012 10:57 AM
| News
Calling all British farmers who feel unappreciated
Feeling undervalued? For any UK farmers who are fed up of being taken for granted there's a must-see video just for them.
A new film made by Dow AgroSciences is guaranteed to warm anybody's cockles. It was produced this month to provide a snapshot of some of the challenges and key issues facing farmers in the UK – and show just how much the country relies on their hard work.
Liz Tomkinson, Customer Focus Leader at Dow AgroSciences, says: "This video isn't about Dow AgroSciences, it's about what a fantastic job UK farmers are doing in a tough climate. We're de
light
ed to have produced this video, which illustrates why farmers are important to us all, both now and in future.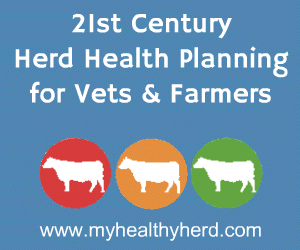 "Since we all depend on farmers and farming, we're pleased to be able to do what we can to help promote farmers in Britain and how they're helping to feed the world."
The video is targeted at consumers and demonstrates how farmers are the unsung heroes behind the food we eat and why they're needed more than ever before.
"The video not only high
light
s the fact that farmers work long days and nights, it also shows how agricultural innovations like crop sciences, genetics, research, soil technology, animal husbandry, nutrition, pest management, cropping systems, sustainable practices,
water
management and supply chain solutions all need to be considered too," says Liz.
"Today there are 7 billion people in the world and by 2050 there will be 9.3 billion. This new video shows how farmers are some of the most forward thinking and enterprising people in the UK and we wouldn't be here without them."
Comments
No comments posted yet. Be the first to post a comment