8 Dairy Crest suppliers from South East Wales have benefited from expert advice on mobility scoring and foot trimming thanks to the work of 'impact groups' overseen by Collaboration Project Officer Dafydd Thomas.
Mr Thomas who works closely with dairy companies on specific issues to try and give Welsh dairy farmers an advantage in an increasingly competitive market said: 'The farmers agreed that taking time to monitor the herd's mobility was a good investment when considering the effect poor lameness can have on a herd's profitability.
'Over the duration of the Impact group meetings the farmers saw firsthand the benefits of regular mobility scoring.'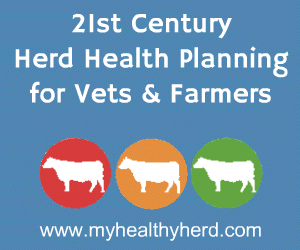 The group of farmers attended three sessions to see how mobility scoring aids early identification of lame cows and can be used as an effective means of combating lameness in conjunction with other tools.
Poor mobility in dairy cows can cost farmers an average of '180 per case through lost milk sales, treatments and productivity so the farmers were keen to learn more about the DairyCo 'Mobility Score' and its benefits.
As well as a workshops on the best approach to mobility scoring, the group included an on-farm session where the farmers had an opportunity to put the theory in to practice as they got to grips with the standardised approach in recording lameness. The group also saw a foot trimmer demonstrate the benefits of early lameness detection.
The group of farmers then recorded their herd's mobility and produced information to feedback to the group at a meeting at, Llancarfan, Vale of Glamorgan. The group were able to compare and discuss any challenges they had come across when assessing their own herds.
John Reynolds, Dairy Crest 's Local Direct Supply Manager added: 'It is very evident that the mobility workshops have provided excellent practical support to dairy farmers.
'I am de
light
ed that a group of our farmers have had this opportunity to add to their knowledge and understanding about cattle mobility, which is key to reducing lameness.
'We are very proud of the high standards our farmers are achieving but we are continually looking at how we can improve all aspects of animal health and welfare to provide consumers with greater confidence about how their milk is produced.'
The workshops were delivered by the Dairy Development Centre at Gelli Aur and funded through the Rural Development Plan for Wales 2007-2013.
At a special award night the farmers were awarded a Certificate of Training and Development from the leader of the Welsh Conservatives in the National Assembly, Andrew RT Davies AM.
Awarding the certificates Mr Davies said: 'It is very encouraging to see farmers taking part in this type of activity and I was glad to hear of the results that have been achieved as a direct result of these workshops.
'I think this is a very good example of the potential benefits for the local farming and business community provided via public sector support.'
Comments
No comments posted yet. Be the first to post a comment