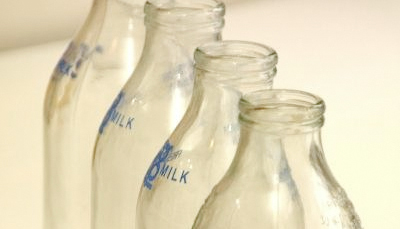 Pressure will be kept on retailers who don't pay dairy farmers a fair price, members of the dairy coalition announced today.
The coalition includes farming associations across the UK who have been protesting at the recent milk price cuts.
Farmers fear that price cuts will force them out of business and drastically reduce the dairy industry in the UK.
The group has warned that other processors and retailers would be put into the spot
light
to commit to paying a fair price to farmers; one that at least covers their costs of production for milk.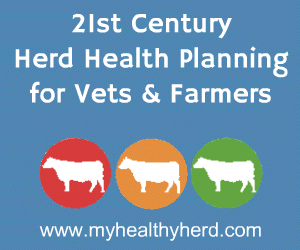 Planned milk price cuts by all of the major dairy processors have now been rescinded before the August 1 deadline.
Farmer co-op, First Milk announced it has withdrawn plans to cut its milk price to liquid and balancing producers in August. This move was quickly followed by Dairy Crest announcing a two month stay of execution on its planned 1.65ppl price cut.
Robert Wiseman Dairy, now owned by German company Müller, also agreed to scrap its planned milk price cut.
However, NFU Cumbria's dairy representative Cathryn Pritt of Thornbank Farms in Gosforth near Seascale is insistent that the rescinded price cuts are only the start.
"More work still needs to be done if we are to deliver a sustainable milk price across the whole industry, not just those supplying the liquid milk sector. We have seen an agreement reached on the framework for the Voluntary Code of Practice, which will underpin the contractual relationship between farmers and dairies, but it's very early days and we need to see some meat being put onto the bones of these proposals" said Pritt.
"It's imperative that Cumbria, one of the largest milk fields in the country with 711 dairy farms registered in 2010, has its say on how a fair milk price for all dairy farmers can be achieved."
Speaking after the meeting today, NFU President Peter Kendall said there had been some great successes so far but the battle for a fair milk price was far from over.
He announced the next steps which include putting the meat on the bones for the heads of terms agreed on the contractual code of best practice between farmers and processors.
Farming leaders are also looking for some guarantees from retailers that payments for milk are not being balanced against payments for other dairy products such as cheese.
"Firstly, I want to say a huge thank you to farmers and the general public for the part they have played in supporting this work and for helping the coalition to achieve the impact it has, and in such a short time," said Kendall.
"This is a unique coalition and the success we have seen to date in reversing those planned price cuts for August 1 is a sign of real strength and solidarity.
"However, there is still a long way to go and we need to build on the back of the successes from the past few weeks. We will be working hard to complete the contractual code of best practice as soon as possible and then we need to ensure those key elements are adopted.
"And rest assured, we will continue to name and shame retailers and other buyers of milk that do not pay their dairy farmers a price for milk that meets the cost of production."
David Handley, from Farmers For Action, which has organised many demonstrations outside retailers and processors, said "Farmers for Action will continue putting pressure on the big four retailers to demonstrate they are doing all they can to ensure all dairy farmer suppliers are receiving a sustainable milk price.
"We will also be putting the spot
light
on those retailers, including Iceland, Farm Foods and other food businesses which have refused to meet minimum costs of production for liquid milk."
The Women's Institute stated its support to putting pressure on retailers and processors to pay a fair price for milk.
Ruth Bond, chair of the NFWI, said "We are united with the coalition of farming organisations in calling for a fair price to British dairy farmers and we are issuing a challenge to the milk processors to visibly demonstrate how money is passing down the chain so that dairy farmers benefit from the recent price commitments of some retailers.
"We will be mobilising our membership to put pressure on retailers and processors to ensure a fair price is paid to, and received by, British dairy farmers.  The movement we have seen in recent weeks is very welcome but the problems with the supply chain are a very long way from being solved."
Comments
No comments posted yet. Be the first to post a comment