In a report submitted to the DTI today (Thursday) the NFU is calling for positive encouragement from Government to ensure more renewable energy is sourced straight from UK farms. The organisation is urging ministers to take advantage of crop supplies, such as wheat and sugar beet, to make renewable bio
fuel
s.
In the report, the NFU is recommending the introduction of a capital grants scheme to support and develop
biomass
production plants. Simple grants of 40 per cent are being called for over a period of five years to kick-start demand for
biomass
across society.
To ensure green energy is produced in the UK, the NFU also wants to see a Carbon Accreditation scheme implemented to link with current Farm Assurance schemes. This will guarantee
biomass
and bio
fuel
s are produced from a renewable source, securing the future market and safeguarding against untraceable imports.
In addition the NFU is supporting EU calls for 20 per cent of its energy needs to be met through renewable energy by the year 2020. This links with the UK Government's own target of five per cent of transport
fuel
s to be sourced from renewable energy by the year 2010.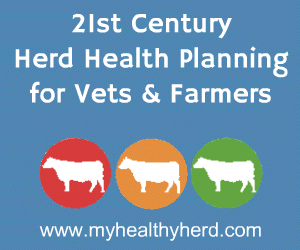 NFU President Peter Kendall said: "UK agriculture is in a pivotal position to meet the challenge of renewable
fuel
s domestically and to help reduce the carbon emissions of the road transport sector. The UK must invest now or it will not be in a position to benefit from future technologies. The investment will go to those countries with the infrastructure already in place and with proven bio
fuel
industries."
Case study:
Somerset County Council, and its partners, is blazing a trail in the bio
fuel
s race, with around 22 'flexi
fuel
' cars currently in operation – including ten in the Somerset and Avon police force.
The scheme is part of a wider European project BEST (Bio-ethanol Sustainable Transport) made up of Sweden, the Netherlands, Ireland, Spain, the UK, as well as China and Brazil, joining forces to introduce bioethanol
fuel
– E85 - to consumers.
In Somerset five Morrison supermarket forecourts are currently selling E85, which is cheaper than petrol. E85 also omits around 60 per cent less greenhouse gasses and has been used by North and South American drivers for a number of years.
The NFU fully supports the introduction of bioethanol, which can be produced in large quantities from crops, creating sustainable employment and new business opportunities for agriculture.
Comments
No comments posted yet. Be the first to post a comment